If you are expecting, or know someone who is, then this American made source list is one that will be extremely handy! Make sure that baby has only the best products, all made in the USA.
American Made Baby Products: The Ultimate Source List
This list is constantly being updated, so bookmark and check back often! If we missed a source you love, add it to the comments so we can include it with our next edition.
Baby Bath & Body Care Products
Apple Valley Natural Soap Calendula Castile Bar Soap is made with two skin-nourishing ingredients, saponified organic extra virgin olive oil, and organic calendula petals. There is no added scent. Castile soap is the most gentle and mild of soaps, safe even for babies and those with ultra-delicate skin, although it's not a tear-free soap. Take 15% off your Apple Valley Natural Soap purchase with discount code USALOVE. No expiration. One use per customer.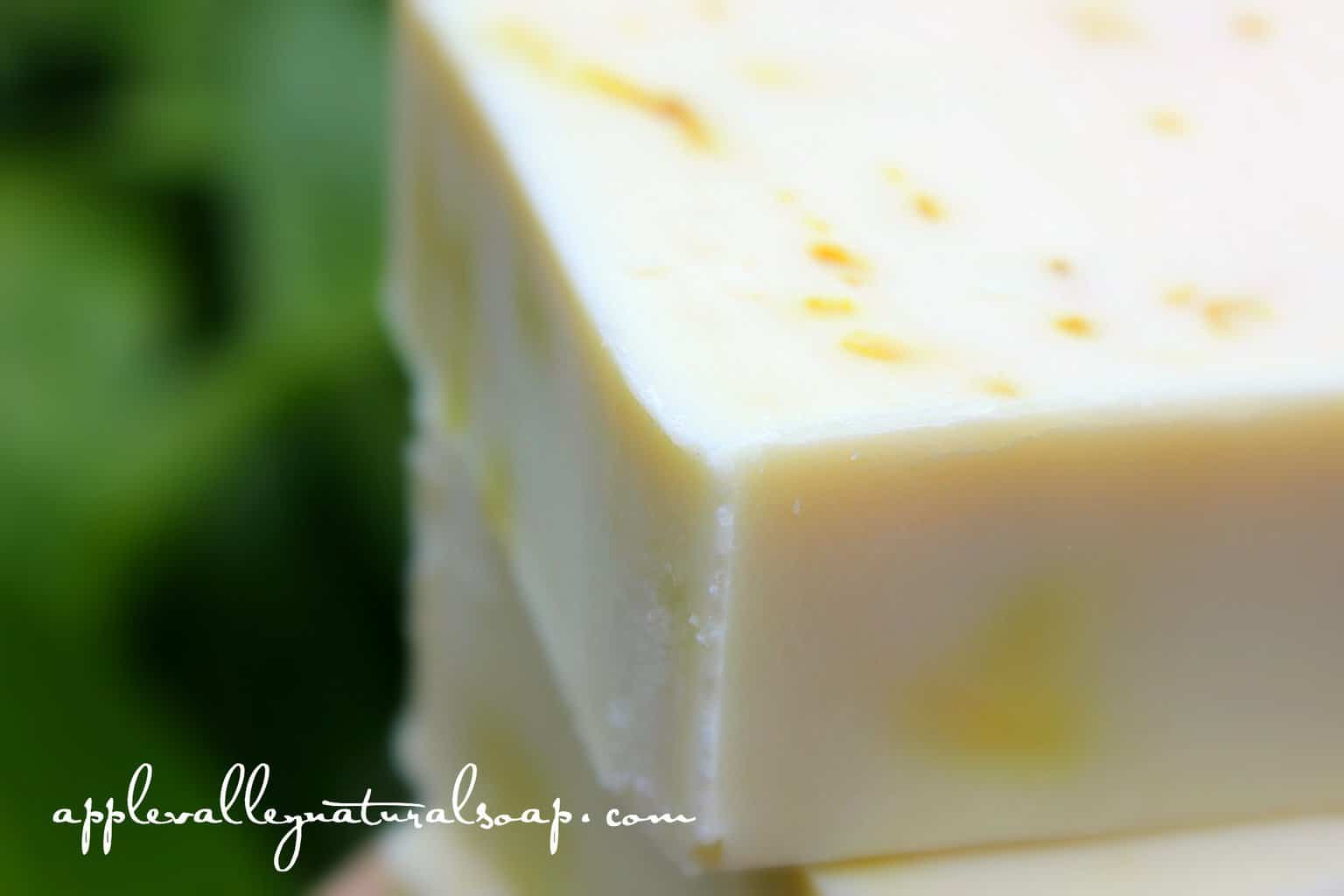 EzTotz Nose Hero soft baby ear and nose cleaner is made in the USA from soft, easy-to-clean silicone. The Nose Hero is the easy way to clean hard to get boogies out of little noses. It is BPA-free and made with food-grade material. It's dishwasher safe too! Save 15% on your EzTotz order with discount code USALOVE. No expiration date.
Nature's Baby Organics Organic ingredient shampoo & body wash, face & body lotion, calming spray, baby oil, and dusting powder
Original Sprout I LOVE Original Sprout products for myself as they smell sooo good and leave my hair clean and soft. Original Sprout baby products are non-toxic, clean, all-natural and vegan.
Ruby-Blue Bunny™ organic, clean ingredient personal care products for baby and children are richly formulated with high-quality botanicals. Unlike any other skincare brand, Ruby- Blue Bunny™ personal care products include over 18 active beneficial ingredients with a proprietary aloe base to create a truly healthy and nourishing skincare experience for your whole family. These products are a joy to use. Not only are they non-toxic, they feel clean when you use them. The Shampoo & Wash leaves your skin clean and the All-Body Lotion is instantly hydrating.

Your child's growth and development are protected when using an obsessively clean product. All Ruby-Blue Bunny made in USA personal care products are proudly certified free of endocrine disruptors (natural and synthetic) and harsh chemical ingredients based on their extensive 'NO LIST" – the most complete list of industrial irritants, carcinogens, and hormone disruptors typically used in skincare products. All products are tested by an independent FDA, EPA approved lab to ensure high quality, clean ingredients. Take 15% off all orders at RubyBlueBunny.com with code USALOVE. No expiration date.
Tom's of Maine baby products are free of artificial colors, fragrances or preservatives, parabens, phthalates or phenoxyethanol (an artificial chemical preservative) and are made without animal testing. The company gives 10% of profits back to helping people and the planet. Note: Not all Tom's of Main products are American made. Check labels.
For more baby bath and body care products made in the USA, check out these lists too:
Baby Bedding
American Blossom Linens makes organic cotton baby bedding, towels, and onesies that are truly USA made from farm to bed, from the cotton to the weaving to the sewing. Free shipping. 2-year happiness guarantee. Get 15% off with code USALOVE – No expiration. One use per customer.

AU Baby makes soft, luxurious organic merino wool blankets. Wool is naturally stain, smell, microbe, and flame resistant. These blankets are of heirloom quality, making them the perfect baby gift. AU Baby makes its blankets in Los Angeles, California in an Asian women-owned factory.

Carousel Designs manufactures cute, unique crib sheets, bumpers, blankets, and more in the USA
CastleWare Baby offers organic Sleeper Bags/ Wearable Blankets, and pajamas for baby up to kids size 6, made in Los Angeles Save 20% off CastleWare Baby with discount code USALOVE. No restrictions, no expiration.
For more baby bedding products check out these lists too:
Baby Furniture and Nursery Accessories
If you are looking for baby cribs, changing tables, nursery storage, nursery decor, and more, check our our list for:
Baby Diapering
BALM! Baby product line includes Diaper Balm which is an all purpose skin aide and rash balm which is compatible with cloth diapers. Visit the BALM! Baby Amazon store. All products are vegan, cruelty free and made in Hawaii.
Blueberry cloth diapers, diaper covers, trainers and swim diapers are all made in USA.
CJs BUTTer is formulated to sooth diaper rashes and irritated baby skin. Line includes balms, sprays and more. All products are cloth diaper friendly, and contain natural ingredients. Made in Colorado.
Smart Bottoms all in one organic cloth diapers are made from natural cotton and hemp. Visit the Smart Bottoms Amazon store.
Thirsties cloth diapers and diapering accessories are manufactured in Colorado. Over 90% of the materials used are US sourced. Diapering accessories include wet bags, diaper pail liners, diaper inserts, cotton wipes, and cloth diaper safe ointment. Visit the Thirsties Amazon store.
Baby Clothing
Check out our lists for:
Baby Feeding
EzTotz baby utensils and cups are both great tools for baby-led weaning. The open end cups are easy for baby to hold and are designed to not tip. The baby utensils are available in two sets. The Little Dippers Starter Spoon and Teether (pictured below) are designed to start baby on self-feeding. Save 15% on your EzTotz order with discount code USALOVE. No expiration date.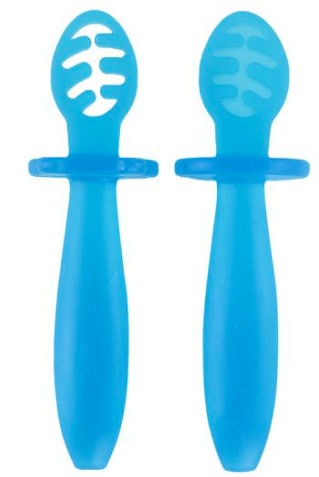 Holy Lamb Organics Bo Peep Nursing Pillow is handmade in Washington with premium Eco-wool batting
Kiddibites made in USA silicone plates are perfect for baby and toddler! They are BPA free, non-toxic, microwavable, and dishwasher safe. Kiddibites plates have divided sections with a lip high enough that food stays in place. My daughter is older and she likes these plates because she doesn't like her food touching, and the high dividers are great for that. The silicone plates don't slide around as plastic plates do so babies learn to feed themselves and won't get frustrated when a plate moves.
Kleynimals makes silver flatware and baby toys in the USA. The 3-Piece Mix & Match Baby Flatware Set is proudly Made in the USA of 100% food-grade stainless steel. The flatware is packaged in our signature muslin bag, making it the perfect gift.
Keekaroo booster seats are made in the USA
The Milk & Honey Wrap is a three-in-one organic nursing cover, baby blanket, and infinity scarf
Baby Toys
Check out our lists of:
Baby Safe Cleaning Products
B & N Laundry all-natural laundry soaps, stain removers, and laundry supplies
Babyganics baby safe cleaning products are made from safe, plant-based ingredients, and contains no: ammonia, bleach, phosphates, parabens, sulfates, phthalates, fragrances or dyes. Products include Toy & Highchair Cleaner, Dish & Bottle Soap, and Floor Cleaner.
Check out our list of:
Other Baby Products
EzTotz silicone teethers are made in the USA from 100% FDA-approved silicone. The silicone used to make all of the EzTotz baby products is BPA free, PVC free, and latex-free. EzTotz also manufactures car seat accessories.
Kinderpack offers four different sizes, one for infants, a standard size, toddler size, and preschool size soft structured carrier, made in the USA. The design of Kinderpack makes a huge difference in how the child is cradled while being help in the carrier. It conforms to the child naturally. These carriers feature a uniquely shaped and contoured body panel that creates a molded and rounded seat for baby's bottom. The Kinderpack cradles their legs in upward comfort by fostering the recommended "bottom-lower-than-knees" seated position, putting the baby in a proper, ergonomic, and supportive positioning. Kinderpack's innovative body panel design eliminates pressure on the legs, pelvic area, and spine, which is typically caused by legs dangling in other baby carriers. Kinderpacks are handcrafted in small batches by a small, family-run business in Godfrey, Illinois, which is near St. Louis, Missouri.
Kleynimals makes non-toxic, stainless-steel, American made rattles, jangles, keys, and utensils for babies. From its inception, Kleynimals has sourced small, independent, American companies to help with manufacturing. All of the brand's products are made in upstate New York by Sherrill Manufacturing, another independently owned company with a strong commitment to creating American jobs. Kleynimals makes for the perfect American made baby gift.
Sakura Bloom makes sleek, ergonomic carriers for babies in all stages of development. Thier Carriers feature the adjustability of a Meh Dai, the comfort of a soft structured carrier, and the beauty of a ring sling – perfect for all your daily adventures. This style is good for babies 7 – 45lb. It comes in one size that's adjustable, for a comfortable, custom fit every time. Similarly, it's compact, low profile, and easy to pack! It's a sure favorite and must-have! Sakura Bloom crafts in small batches in a San Diego workshop. Learn more about them here.
For more baby items made in the USA, don't miss these USA Love List lists:
Disclosure: This is a sponsored post which USA Love List is proud to share with you because, sponsored or not, we only share stuff we love.
Have you visited our Made in USA Shopping District? It is the place to start your shopping when you want to find the best of American-made.

Pin this list to save it for later!