If you know someone who is expecting, or if you just received a baby shower invite, then this list is for you!  In this guide you will find safe, fun, American made gifts for babies.
Don't miss our ultimate source lists for American made baby products, and baby toys made in the USA.
 Best Baby Gifts: Made in the USA
Two Crows for Joy is an online retailer of organic baby clothes and baby items– all made in the USA. That's right, EVERYTHING available at Two Crows for Joy is made by an American worker. Two Crows for Joy has a wide selection of baby gifts artfully-designed with a focus on sustainability; organic baby clothes (including the Two Crows for Joy's own line, Adooka Organics, made in Philadelphia), organic crib mattresses made in OH, wooden blocks made in MI, baby carriers made in MI,  Nursing pillows, cloth diapers, room decor, and more! Two Crows for Joy offer's gift packaging for a beautiful presentation personalized with a hand-written note. If you are expecting a new bundle of joy, there is also a gift registry available.
 The Milk & Honey Company is an American maker of the Baby Snap Sack– a wearable blanket/sleeping bag.  With adjustable shoulder and waist snaps, the Baby Snap Sack is designed to grow with baby 3 months to 3T. The Baby Snap Sack is available in 3 material weights. Pick a weight based on the average room temperature. The cotton Baby Snap Sack is sheet weight and is great for warm climates, and for summer sleeping. The wool Baby Snap Sack is quilt weight and is made with a cotton outer and a wool inner. The down Baby Snap Sack is comforter weight and is made with a cotton outer filled with goose down. All Baby Snap Sacks have a two way zipper for side and bottom access for quick changing, and are machine washable.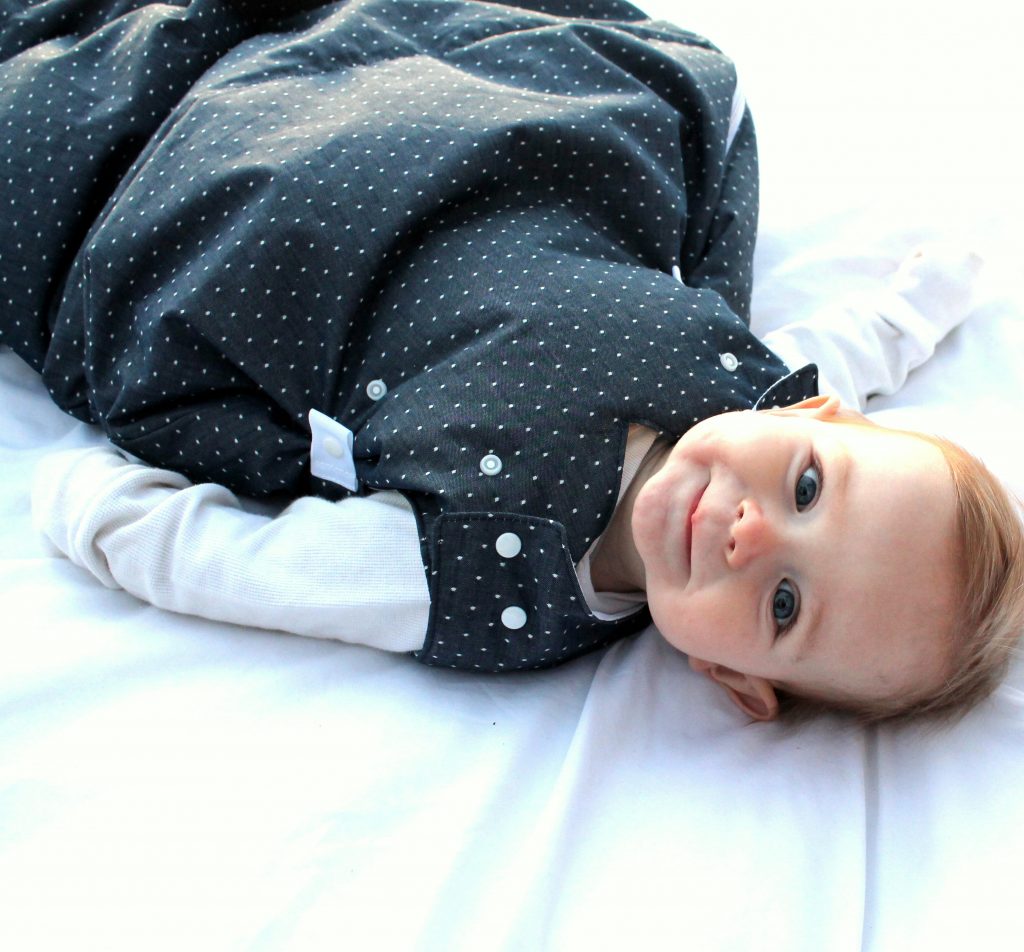 Enchanted Slumber is a mom run company that focuses on products for baby that are of high quality and that leave the least amount of impact on our environment.  The organic cotton blanket and bib set from Enchanted Slumber is made from soft 100% certified organic cotton from California companies. The set is available in many colorful and whimsical designs.  The blanket is perfect for keeping baby cozy when taking walks with the stroller on cool days. 

Use promo code USALOVE at check out and save 15% off of your Enchanted Slumber order.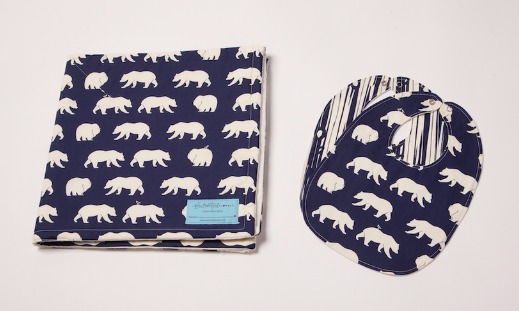 Bundle Me Cute is a family owned business based in Las Vegas, Nevada that makes and sells newborn baby clothes, toys, and accessories. Bundle me Cute offers a variety of bundle packages for baby's needs and occasions. The Bundle Me Cute Bundles are unique, with limited quantity in colors and styles, for that special baby. Bundle Me Cute bundle themes include; Hospital to Home (the girl bundle is pictured below), Bath Time, and  Baby's First Trip. Bundle Me Cute boutique bundles made a special gift.
Save 10% off now on all Bundle Me Cute Bundles with promo code USALOVE valid through 10/2018.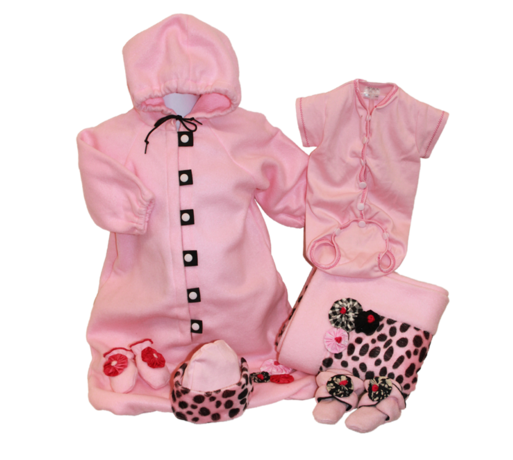 If you are looking for a baby gift that will be treasured through generations, than Beehive Handmade is sure to have what you are looking for. All Beehive Handmade heirloom quality baby gifts are handcrafted in Rhode Island from lead free pewter. Beehive Handmade picture frames, tooth boxes, feeding spoons, baby cups, and baby's first ornaments all contain images inspired by vintage children's books.
Liz and Roo high quality baby bedding for boys and girls is sewn by hand in Kentucky.  Buy a set, or just a few pieces. The crib rail cover is a beautiful bedding choice that protects the crib from teething while adding to the baby's room decor.
Use promo code USALOVE to save 15% on your Liz and Roo purchase.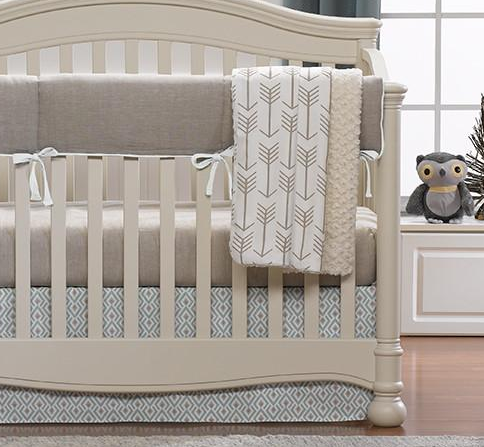 Eddy & Scout manufactures children's clothing in the USA and offers a line of rompers for babies.  The Eddy & Scout shorts romper is super soft and made from cotton and spandex. The lapped shoulders make it easy to slip off. Eddy & Scout clothing is designed with durability and comfort in mind.
Use promo code USALOVE and save 10% on your Eddy & Scout purchase.
One can never have too many washcloths when there is a baby in the house! Make sure the washcloths touching baby's skin are made from organic, chemical free cotton. American made 
Organic washcloths from 1888 Mills
are just that, and make the perfect baby gift for the expectant or new mother.
1888 Mills
 manufactures towels, hand towels, and washcloths in Griffin,
Georgia
in a facility that employs over 200 people.
Earth Mama Angel Baby
organic  skincare products for babies (and mama too!) are made from only natural ingredients that are organic whenever possible. The
Angel Baby Essentials Bundle
makes a great baby gift and contains safe body wash & shampoo, lotion, oil, and balm as well as an organic bag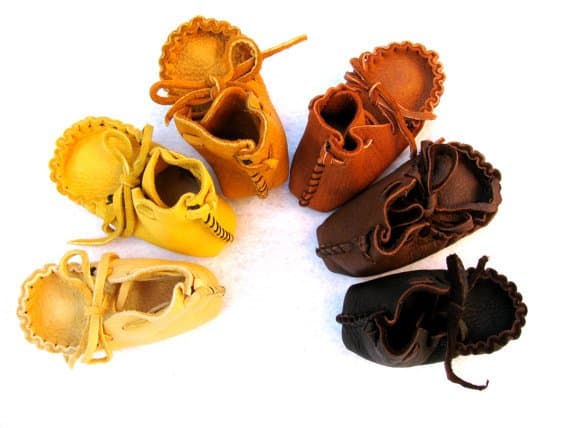 TOTMOC Moccasins
are handmade in Northern California from deer and elk hides. A cool fact about these moccasins- they actually grow with a baby's feet!  The moccasins stretch up to 2-3 sizes.
Say hello to
Cinda b's newest baby tote
! Designed with moms in mind, the Out and About Baby Bundle boasts 11 pockets, an adjustable crossbody strap, carrying handles, a matching changing pad, zip top closure, and extra clips so mom can attach it to her stroller when out and about. Simplify your life with a functional, beautiful bag that holds all the things you need, from diapers and snacks, to your child's favorite toys.
It was so hard to pick only 10 best baby gift ideas! We have more American made lists that contain best baby gifts that we love.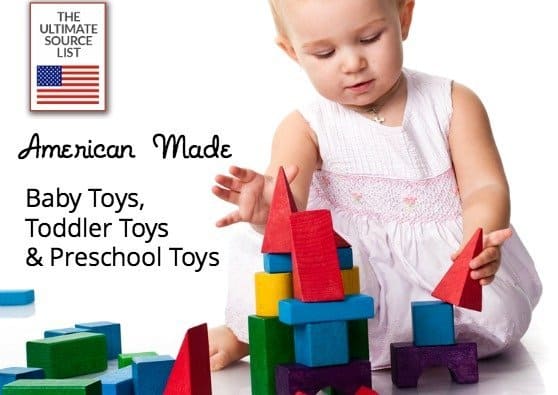 Disclosure: This post is sponsored, which USA Love List is proud to share with you because, sponsored or not, we only share stuff we love.
Follow USA Love List's board Baby Items | Toddler Gifts on Pinterest.