In celebration of Earth Month, we're looking at ways to reduce, reuse, recycle with a little help from American-made products. Today we have tips to REDUCE waste.
Focus on Three Areas to Actively Reduce Individual Waste
1. ENERGY CONSUMPTION

Our energy use involves the amount of natural resources we use every day. Natural resources, like oil, are not renewable. Our energy use also affects other aspects of our environment like carbon pollution and global warming. Some tips to reduce our energy use include:
Purchase items made from renewable resources. Technology is advancing daily, and most products that were formally oil and petroleum-based, no longer need to be so, like the New Life floor mats from GelPro. These mats are made from a plant-based renewable resource.
Buy local and buy items manufactured as close to you as possible. The closer the item is made or grown to your location, less energy is used to get it to you.
Think about investing in a hybrid or electric vehicle. Ford has committed to manufacturing its Ford Fusion Hybrid and Ford Focus Electric cars at its Wayne, Michigan plant. Hybrid and electric cars are a great way to reduce gasoline consumption.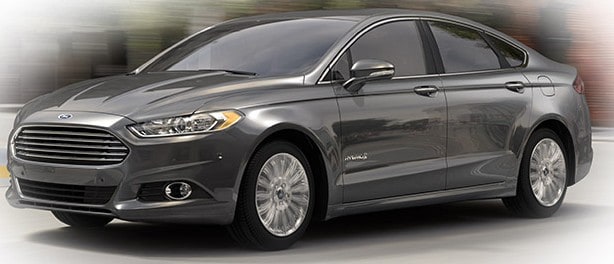 2. WATER USE
To most of us in the USA, cutting back on our water use is still a choice. However, there are some places (and especially in hot months) that water conservation is mandatory due to a limited water supply. Here are some ways to reduce water use:
Invest in water saving products for your home. With three manufacturing plants in the USA (2 in Ohio, and one in Texas), Mansfield Plumbing is a great American made source for water efficiency toilet tanks. Their EcoQuantum tank reduces water usage up to 40% when compared to conventional tanks.
Use a rain barrel to collect water for your garden. Water your plants with water collected from the rain, as opposed to using the hose. A rain barrel comes especially handy in the hot summer months when many areas have water use restrictions. Don't miss 5 Ways to Save Water at Home Using American Made Products for more water saving tips and made in USA product suggestions!
3. TRASH IMPACT
According to Planet Green, in 2008 the average person in America created 4.5 pounds of trash a day! Here are some tips on how to reduce your trash impact on our environment.
Compost food waste to reduce methane in landfills. Worm composting is raising in popularity and a fun way to get the kiddos involved in composting. The Worm Factory composting system is made in the USA from post-consumer recycled plastics and is a great way to break down food scraps, junk mail and cardboard for use in your garden. Just add the live Red Earthworms.
Purchase reusable products over disposable whenever possible. Packing lunches with reusable products is a great place to reduce our trash waste every day. Don't miss our source list for made in USA lunch bags and lunch gear.
Buy higher quality items. Products built to last from high-quality materials will stand the tests of time- and stay out of our landfills. The next time you are purchasing furniture, look for quality pieces that will last generations. Check out our list of American made patio furniture, and our source guide for made in USA office furniture for inspiration.

Buy less stuff. Reducing our trash impact is as simple as buying less stuff. It is one of our favorite tips that we shared here and here. Do you really need that item from the dollar store, just because it's a dollar? Or will it end up unused and in the trash? Also, re-use whenever possible. Many items you think are trash can have a new purpose. My favorite items to re-use are the glass jars that I purchase salsa in. The size and wide mouth of these jars make them perfect for storing leftovers in my fridge.

Pin this list to save it for later!
What tips do you have to share on how we can reduce our impact on the environment?
Follow USA Love List's board Reduce, Reuse, Recycle on Pinterest.