It's been a long cold winter across the US. When I look out the kitchen window, I still see my yard completely covered in at least four inches of icy snow. It's hard to believe that the first day of spring is just weeks away.
I am not letting the fact that my gardening spaces are still covered in snow stop me from getting into the spring gardening spirit! There are seeds to select, and supplies to purchase, all in anticipation of the seasonal thaw. But before I even cross those tasks off of my list, I first need to decide what I am going to grow this season, and how I am going to layout my gardening spaces. These are my favorite go-to gardening inspiration books, and they are all printed in the USA.
Don't miss our source list for the best garden tools made in the USA!
Four Printed in the USA Books to Read for Spring Gardening Inspiration
The Herb Society of America's Essential Guide to Growing and Cooking with Herbs Edited by Katherine K. Schlosser
In 1980, the National Herb Garden was given to the American people as a gift from the Herb Society of America. Located at the U.S. National Arboretum in Washington, D.C, the National Herb Garden contains over 100 types of herbs. This book highlights some of the 63 herbs found in the Culinary Garden. There are descriptions of common cooking herbs, that include growing conditions, care, medicinal properties, and recipes. Printed by Edwards Brothers Malloy, The Herb Society of America's Essential Guide to Growing and Cooking with Herbs is a great book for anyone that is thinking about growing herbs!
The Complete Kitchen Garden by Ellen Ecker Ogden
Sick of planting your garden in rows? Looking for some garden layout inspiration? The Complete Kitchen Garden is a must have book for you! From container gardening to organic gardening, and more, this book contains the information you need to put together the perfect garden for your needs and space. Included are tips on composting, garden diagrams, and recipes.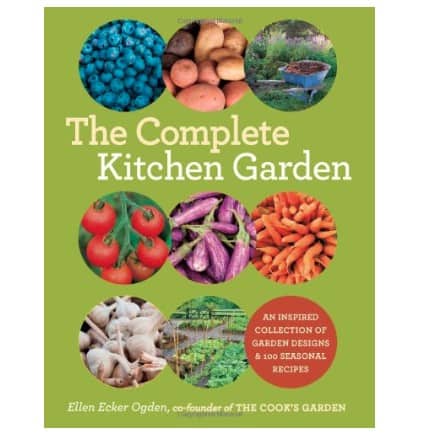 The Backyard Homestead Edited by Carleen Madigan
You CAN grow all the food that you and your family need on only a quarter acre of land, and this book shows you how! The Backyard Homestead is the manual for the aspiring homesteader. It contains information on growing vegetables, fruits & nuts, and grains. Also included, are tips on raising poultry, choosing and raising meat & dairy animals, preserving your bounty, and beekeeping. Warning: once you open this book you will not have a yard left!
Animal, Vegetable, Miracle: A Year of Food Life by Barbara Kingsolver
Now if none of the books that I have listed above have inspired you to start a seed list, and draw up gardening plans, then Animal, Vegetable, Miracle will do just that. This is one of my all time favorite books! You might recognize Barbara Kingsolver's name, as she is the author of popular fiction books like The Poisonwood Bible and Prodigal Summer. Animal, Vegetable, Miracle is a nonfiction narrative about Kingsolver and her family's dedication to becoming locavores for a full year. As locavores, they choose to consume only food grown/raised in their immediate area, grow/raise it themselves or go without it. This book will get you thinking about where your food comes from and will inspire you to grow or raise as much food as you can in your own backyard.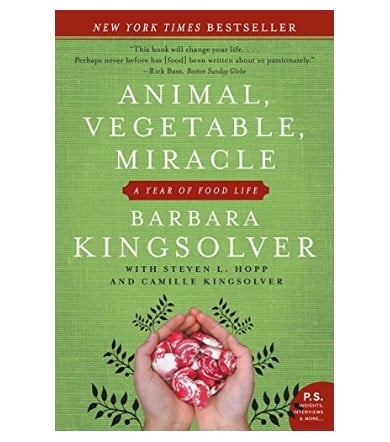 For additional homesteading and spring gardening inspiration, be sure to follow USA Love List's Homesteading board on Pinterest.