Do you know what chemicals are lurking in your everyday hair care products? I don't know about you, but I see no reason to add harmful or mysterious additives to my daily routine. I've written about made in USA clean beauty options for all your personal care and beauty needs. This post is solely focused on American made non-toxic hair care products because everyone's hair is different and requires different types of treatments based on your hair type and texture.
American Made Non-Toxic Hair Care Products
As an Amazon Associate and member of other affiliate programs,
USA Love List
earns from qualifying purchases.
Photo Credit: goodmedicinebeautylab.com
I've never had a cleaner scalp & hair than I did after blending Good Medicine Ashes Reincarnation Cleansing Grains with my shampoo from Mother Dirt. I have tried so many non-toxic beauty products and Good Medicine makes some of my very favorite ones! Using the Cleansing Grains was a transcendent experience - and I'm not hyperbolizing. Use it with your favorite shampoo to revitalize, heal, and nourish your scalp. Pour your normal amount of shampoo into your palm and sprinkle Ashes on top. Add water until you have a wonderful foaming mixture. Wash hair and let mixture rest for a few minutes before rinsing completely. It will take a while to rinse it all out completely, so be thorough and patient. BONUS: You can use these grains on the body and face for an equally amazing experience.
Photo Credit: www.applevalleynaturalsoap.com
Apple Valley Natural Soap makes incredibly high-quality and effective soaps and I couldn't love the Grapefruit Patchouli Shampoo Bar more! It has an excellent lather, cleans my hair throughly, and is plastic-free. I'm a huge fan of all Apple Valley Natural Soap's soaps!
AO Organics Hawaii Guava-Licious Shampoo & Conditioner Bars
Photo Credit: www.aoorganicshawaii.com
I love AO Organics Hawaii Guava-Licious Shampoo & Conditioner Bars for their 100% plastic-free packaging & eco-friendly packaging. They're made with non-toxic ingredients including locally harvested aloe vera. The formulation leaves my hair shiny & squeaky clean!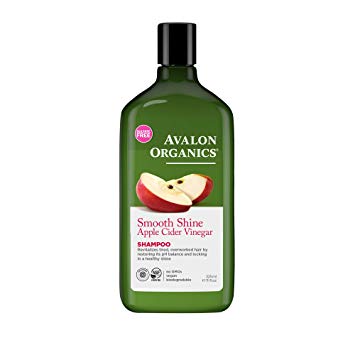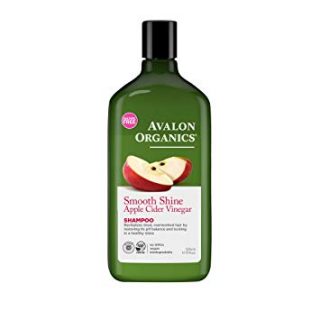 Avalon Organics Smooth Shine Apple Cider Vinegar Shampoo and Conditioner mix key ingredient, acetic acid found in apple cider vinegar, which helps clarify and balance the biome of the scalp to ensure new hair growth is not inhibited, while removing dulling oils and residue. We love that all Avalon Organics shampoo and conditioner formulas are now Environmental Working Group Verified, which means they meet EWG's strict criteria and feature the EWG VERIFIED™ seal on the front label. The shampoo mixes a sulfate-free medley of raw organic apple cider vinegar, nettle extract, argan and babassu oils that work together to clarify scalp and hair, and restore hair. Shop the Avalon Organics Amazon store.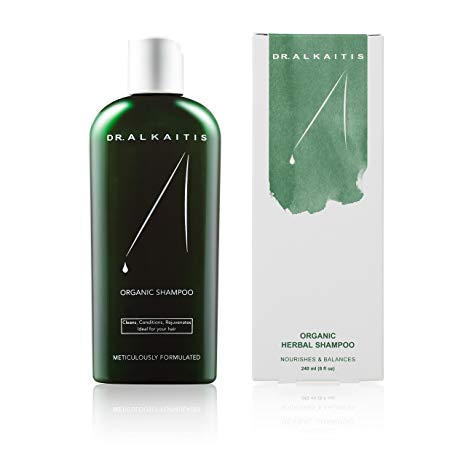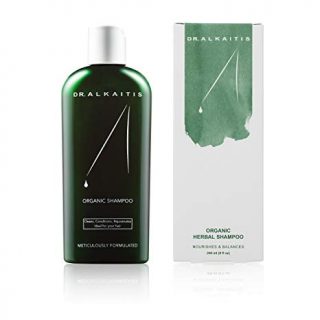 I have an oily scalp and Dr. Alkaitis' Organic Herbal Shampoo so far is my absolute favorite. It leaves my hair feeling soft, silky and clean. My hair doesn't get as oily between washes with this shampoo over other options. This shampoo balances your scalp and hair roots and is beneficial to all hair types. Gentle enough to use daily and a little goes a VERY long way. This shampoo is organic, vegan and cruelty-free. Shop Dr. Alkaitis on Amazon.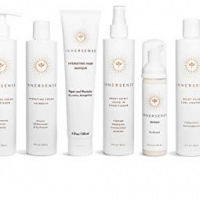 I cannot tell you how much I love Innersense Organic Beauty haircare products. It has always, always been difficult for me to find shampoos and conditioners to work with my hair. My hair is of normal texture and weight but gets oily. Innersense Organic Beauty shampoo has made my scalp feel so great, and the conditioner has left my hair feeling softer than ever before. The shampoo, conditioner, and leave-in conditioner all smell great. Even though my hair is not color treated, I actually like the Color Awaken Hairbath the best because it creates more suds than the Pure Harmony Hairbath. The line is made in California and the company was founded and run by husband and wife team, Greg and Joanne Starkman. All of Innersense Organic Beauty haircare items rate a "zero" on the Think Dirty toxic scale, meaning they are 100% free of toxic ingredients. Shop the Innersense Amazon store.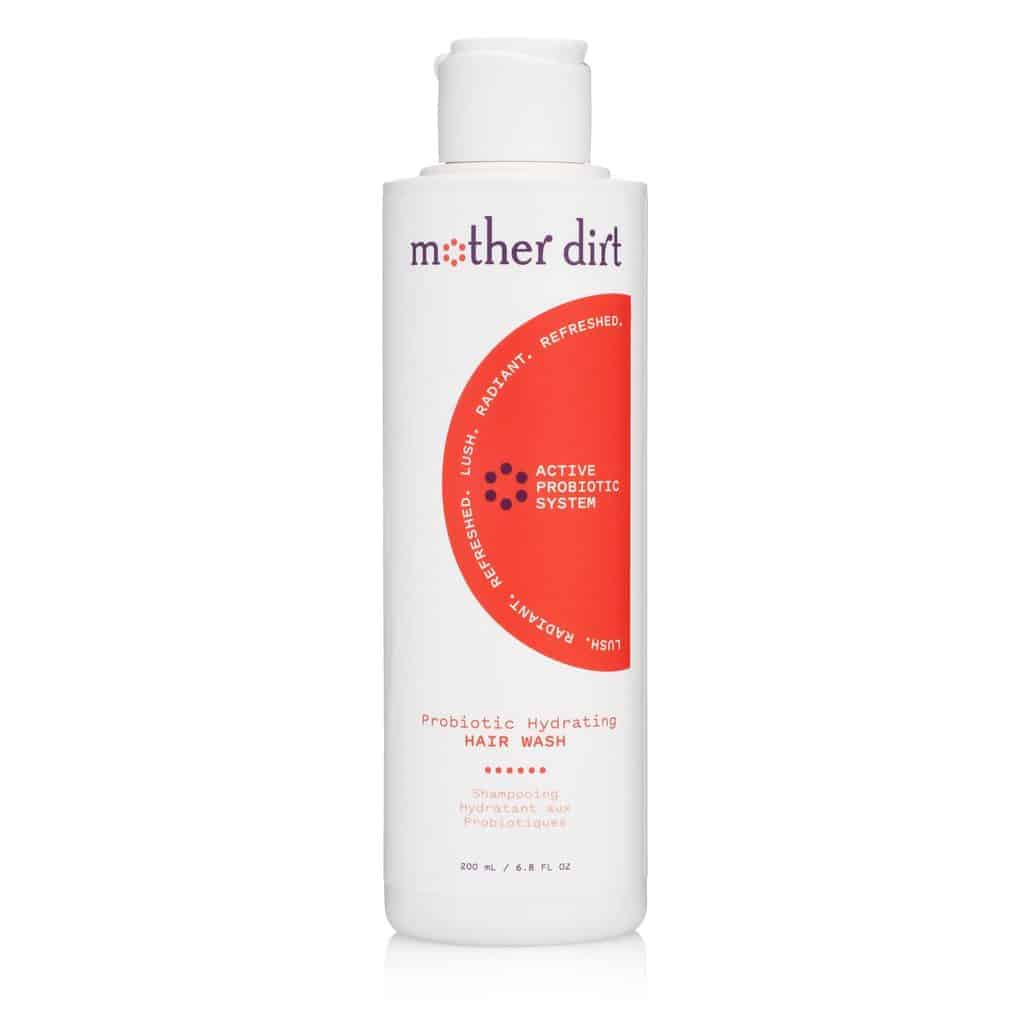 Photo Credit: motherdirt.com
Mother Dirt is one of my new most favorite shampoos of all time! I have oily hair, and Mother Dirt shampoo makes it squeaky clean and reduces the number of times I have to clean my hair. I've noticed it feeling more bouncy and voluminous too because there aren't any harsh chemicals sticking to my hair and weighing it down. While other products can strip essential oils, stimulating more oil production, this Mother Dirt's gentle, lathering formula helps to balance the scalp's natural ecosystem. That means more time between washes, leading to durable strands. It's color-safe and non-fragranced. All Mother Dirt products are good for all skin types because they are specifically formulated to maintain good bacteria on your skin.
Puracy may be recognized for its Natural Baby Shampoo. However, the brand recently launched a Natural Citrus and Mint Shampoo and Conditioner for adults. It's a sulfate-, gluten-free, non-toxic, vegan and biodegradable shampoo that's great for everyday use. I love this shampoo works and smells. The olive oil based squalene in the shampoo nourishes and coconut based cleansers create a luxurious lather that makes the shampoo easy to apply to wet hair. The shampoo hydrates, while it cleans, with aloe vera and Vitamin E. Vitamin B5 and Shea Butter in the conditioner hydrate and condition. Essential oils of bergamot, eucalyptus and peppermint create a long lasting fresh clean scent. Shop the Puracy Amazon store.
AMERICAN MADE NON TOXIC HAIR PRODUCTS FOR DRY OR DAMAGED HAIR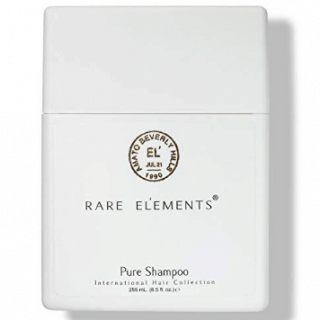 Rare El'ements is a non-toxic luxury hair care line will give you the body you've always wanted, but never even knew existed. These products work well to clean, hydrate, and volumize your hair without any fuss. They smell heavenly too. Since my hair tends to produce a lot of oil, and is not damaged, I find that they work best for me to use once every few weeks. If your hair is dry or damaged, I suspect the line would work quite well for you to use on a daily basis.
Rare El'ements haircare items rate between 1-3 on the Think Dirty toxic scale. The rankings aren't zero due to the fact that some people might be allergic to ingredients like Rosemary Leaf Extract or Macadamia Seed Oil. They're a zero ranking (that's the best) in my book. Shop the Rare El'ements Amazon store.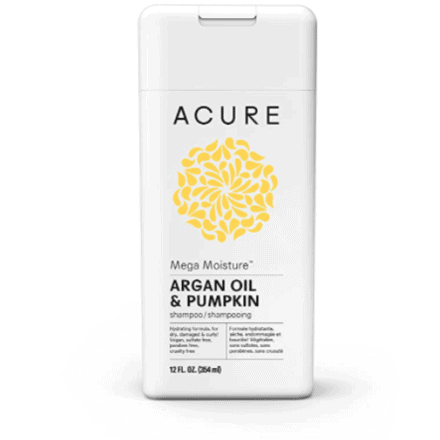 Photo Credit: amazon.com
Acure Moroccan Argan Stem Cell Shampoo and Repairing Argan Conditioner is great for unruly hair that gets tangled easily. Its very moisturizing, and at under $12 a bottle, it's an affordable as an everyday shampoo. These particular Acure items rate a "zero" on the Think Dirty toxic scale, meaning they are 100% free of toxic ingredients. NOTE: Not all of Acure's line ranks zero. Shop the Acure Amazon store.
AMERICAN MADE NON TOXIC STYLING PRODUCTS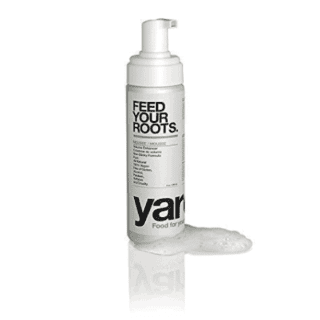 yarok Feed Your Roots Mousse is a great light weight volumizer that won't leave your hair sticky or weighted down. It's free of alcohol, made with coconut oil and rosemary essential oil, so it seems great too. The entire hair care line is free of alcohol, parabens, sulfates, and cruelty to animals. Shop the Yarok Feed Your Amazon store.
I love scrunching my hair, for a quick, easy hairstyle, especially in the Spring and Summer months. I love Herbivore Botanicals Sea Salt Mist for its amazingly easy application, lavender scent, and clean ingredients including, purified water, aloe vera, dead sea salt, and lavender. You'll love using it too. Shop the Herbivore Amazon store.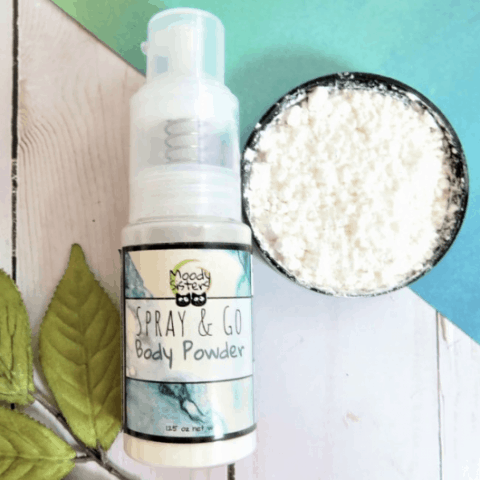 Photo Credit: www.moodysisters.com
If you're looking for a dry shampoo, I truly love using Moody Sisters Dry Shampoo. It's perfect for the times when your hair doesn't quite need to be washed again, but could look a little less greasy. The puff applicator makes it so easy to apply and blend into your scalp without any mess. It's handmade with organic arrowroot powder, non-GMO cornstarch, lemon peel powder, organic witch hazel, and aluminum-free baking soda. It's vegan and cruelty-free too.
Love This List?
Then you will love these too!
Best Natural Deodorant Brands, all Made in the USA
Trash Your "Dirty" Beauty Supplies: Clean, Natural Beauty Products We Love
American Made Natural Toothpaste Brands: Six Top Picks
Best Natural Face Wash: Non-Toxic Facial Cleansers For All Skin Types
Five Of The Best Non Toxic Nail Polish Options Made in the USA
You're Putting What on Your Lips?? Non Toxic Lip Care Products Made in the USA
Brighten Dull Skin with These Non-Toxic Facial Oils You Can Trust
26 Cruelty Free Makeup Brands and Non-Toxic Beauty Brands We Love