Forget spring fever, I am already in summer mode. My summer wardrobe is in need of an update ASAP and I have started my hunt for the best summer dresses made in the USA. I will be ready for the sun and the heat!
This list of best summer dresses made in the USA covers every occasion. There are dresses for every day wear, work wear, a night out on the town, and even for a formal event.
Best Summer Dresses Made in the USA
Do you have a favorite American made summer dress brand that we missed? Let us know in the comments below.
Photo Credit: evavarro.com
Eva Varro's bright, vivid patterns make all of her dresses fun for a night out on the town. Dresses are made with a polyester/spandex blend so they drape well on all body types. They are wrinkle free and transition nicely from work, to play. Several dress styles are perfect for formal events.
Take 20% off your Eva Varro purchase with discount code USALOVE.
Photo Credit: www.alwaysaline.com
Did you know there is clothing manufactured in Hawaii? always a.line has been manufacturing clothing in Hawaii since 2007. The always a.line Everyday dress just screams Hawaii and beaches with the Hawaii inspired pattern. This dress makes a great go to dress for picnics, running errands, and even lunch with the gals.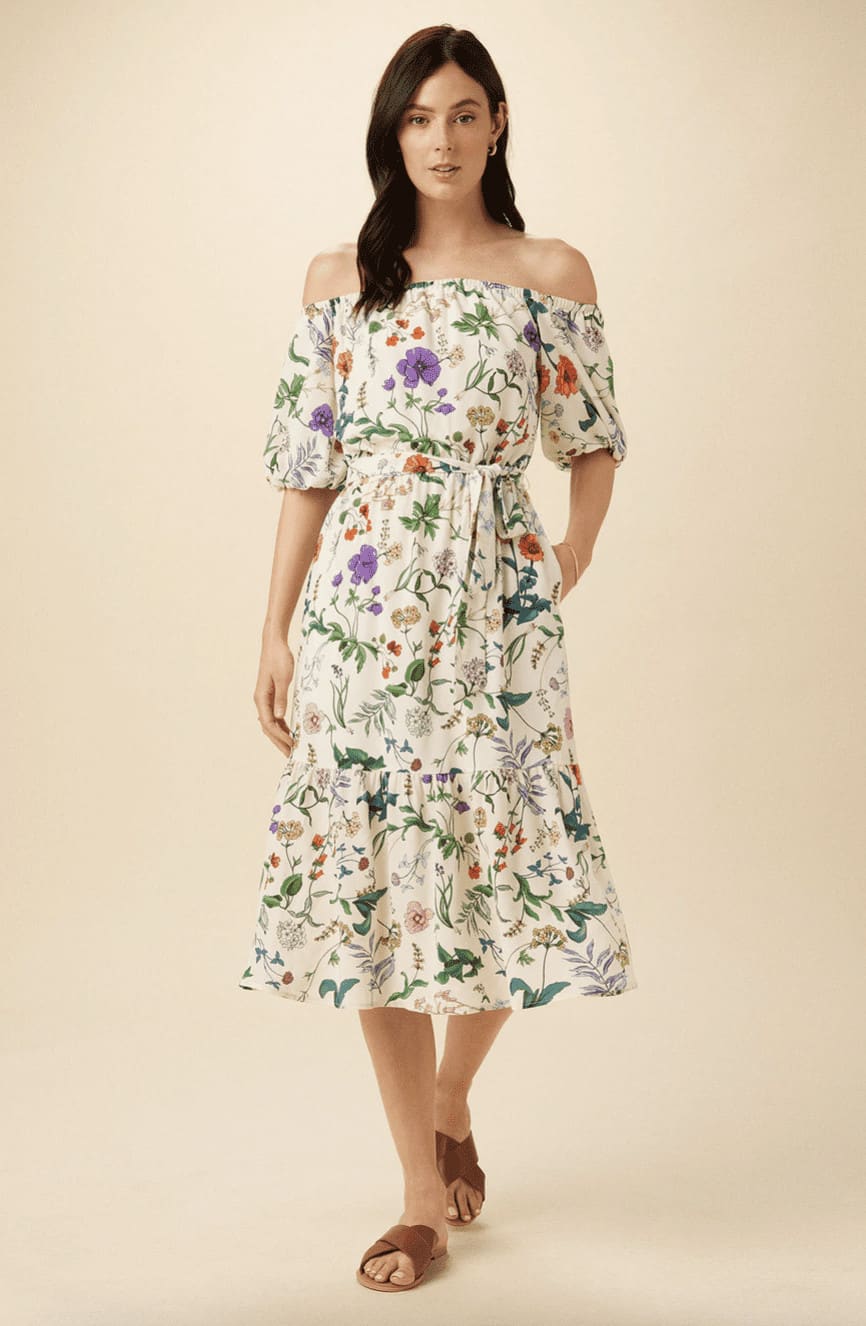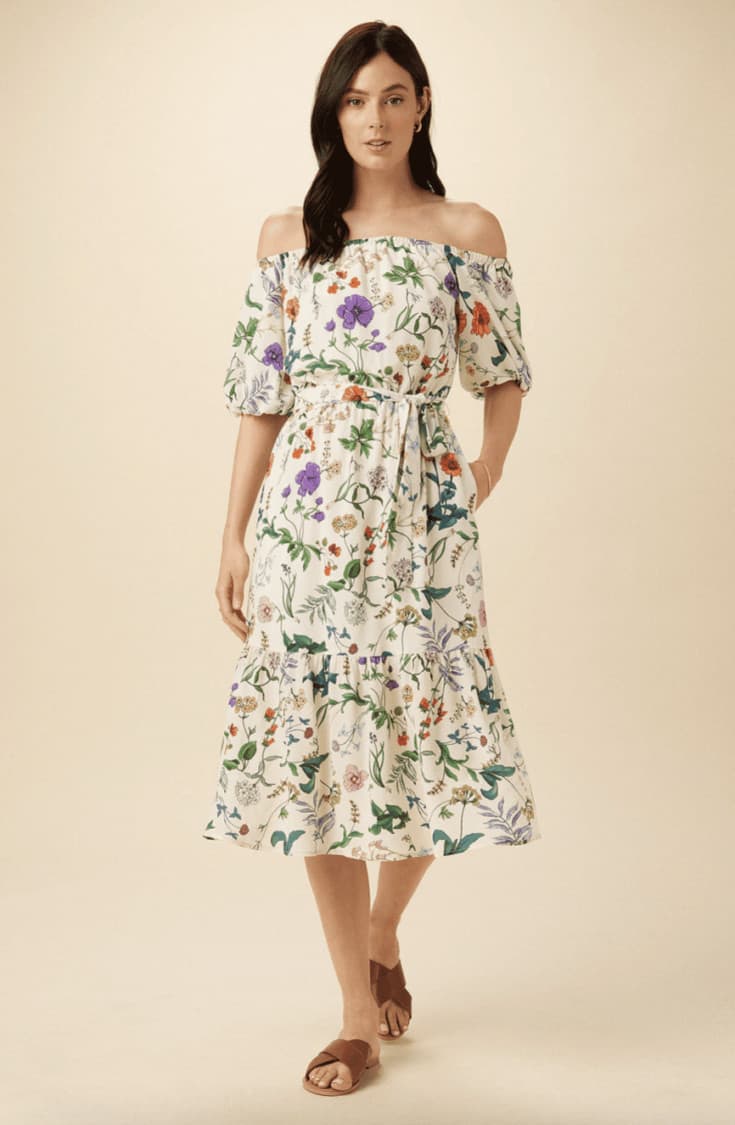 Photo Credit: www.amourvert.com
I always shy away from dresses that need to be dry cleaned. Imagine my surprise when I see this gorgeous washable silk dress from Amour Vert! The Misha Silk Dress is made in USA from silk crepe and is hand washable. The flowing fabric and floral print is perfect for a summer picnic or wedding.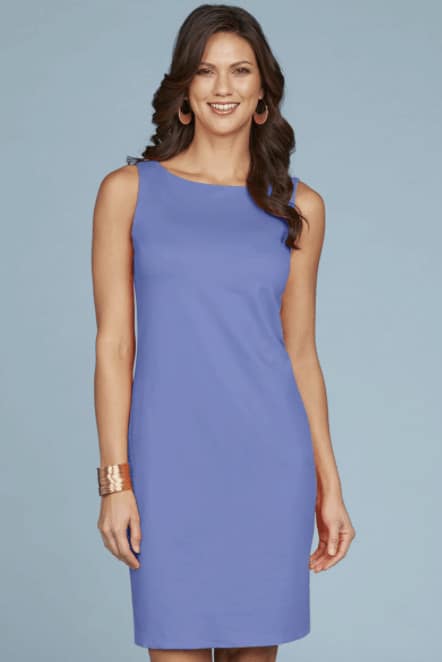 Photo Credit: www.judypapparel.com
I don't know about you, but I am ready to get back to traveling this summer! The Sabrina dress from JudyP is designed to be THE travel dress of the summer. This sleeveless dress is made with wrinkle-resistant fabric that helps you look fresh even after hours of travel. The microfiber/spandex blend fabric also wicks away moisture which comes in handy on hot summer days. It can be dressed up or dressed down. The 50 SPF added to the fabric makes it easy to transition right to a walk on the beach when you reach your destination.
Take 25% off your JudyP order now with code USALOVE. One-time use. No expiration. Sale items excluded. 
Photo Credit: www.rachelpally.com
Linen is my favorite summer clothing material. It keeps me cool on humid summer days. Linen is breathable and moisture wicking. This Linen Caity Dress by Rachel Pally just screams cool and comfortable. It has a loose fitting body and adjustable shoulder straps. You could even layer a tank or T shirt under it on cooler days. Rachel Pally clothing is made in Los Angeles, California. Rachel Pally carries plus size dresses too.
Take 15% off Rachel Pally full-priced merchandise with discount code USALOVE. Cannot be combined with other discount codes.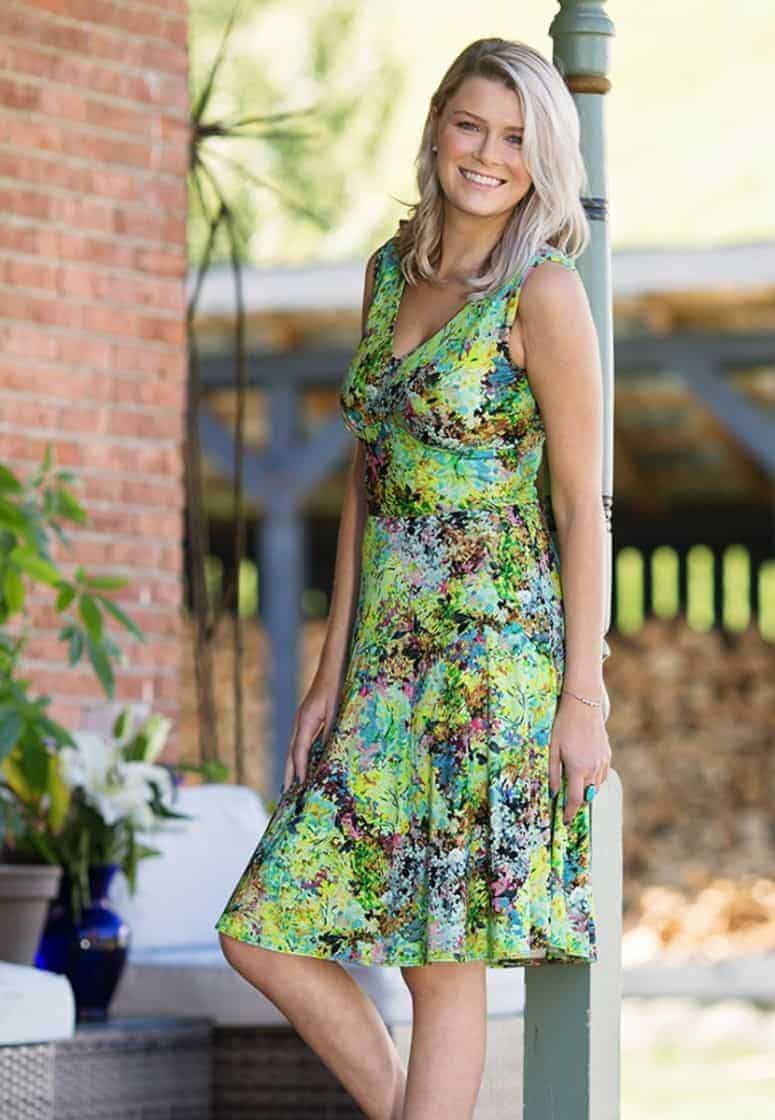 Photo Credit: www.salaamclothing.com
Salaam is a women owned and run clothing company based in Vermont. All of their clothing is cut and sewn in Manhattan from comfortable, colorful and flowing European knit fabric.
Salaam knit dresses come in a variety of styles and their patterns are colorful and unique. These dresses are multi- functional and are perfect for work, play, and celebrations. Salaam clothing is made in small batches. When ordering on line, click on the different patterns for size options.
Photo Credit: veronicam.shop
All of Veronica M's clothing is bohemian inspired with vintage inspired prints and flowing fabrics. I love everything! Veronica M dresses are great for work, everyday wear, and for special events. The Patty Paisley Deep V Maxi is a top selling dress and I didn't even know that when I picked it to feature here. I love it for it's print and classic style.
Take 15% off your entire Veronica M order (masks not included) with code USALOVE. Code must be entered at checkout to redeem. One time use per customer
Photo Credit: www.karenkane.com
Karen Kane is my go-to for made in USA office clothing. This Karen Kane Tie Front Dress is a classy and professional summer work dress. I would top it with a light sweater or suit jacket depending on how strong the AC is in the meeting room. Karen Kane has plus size dresses too. NOTE: Not all Karen Kane clothing is manufactured in the USA, but items that are are clearly labeled in the descriptions.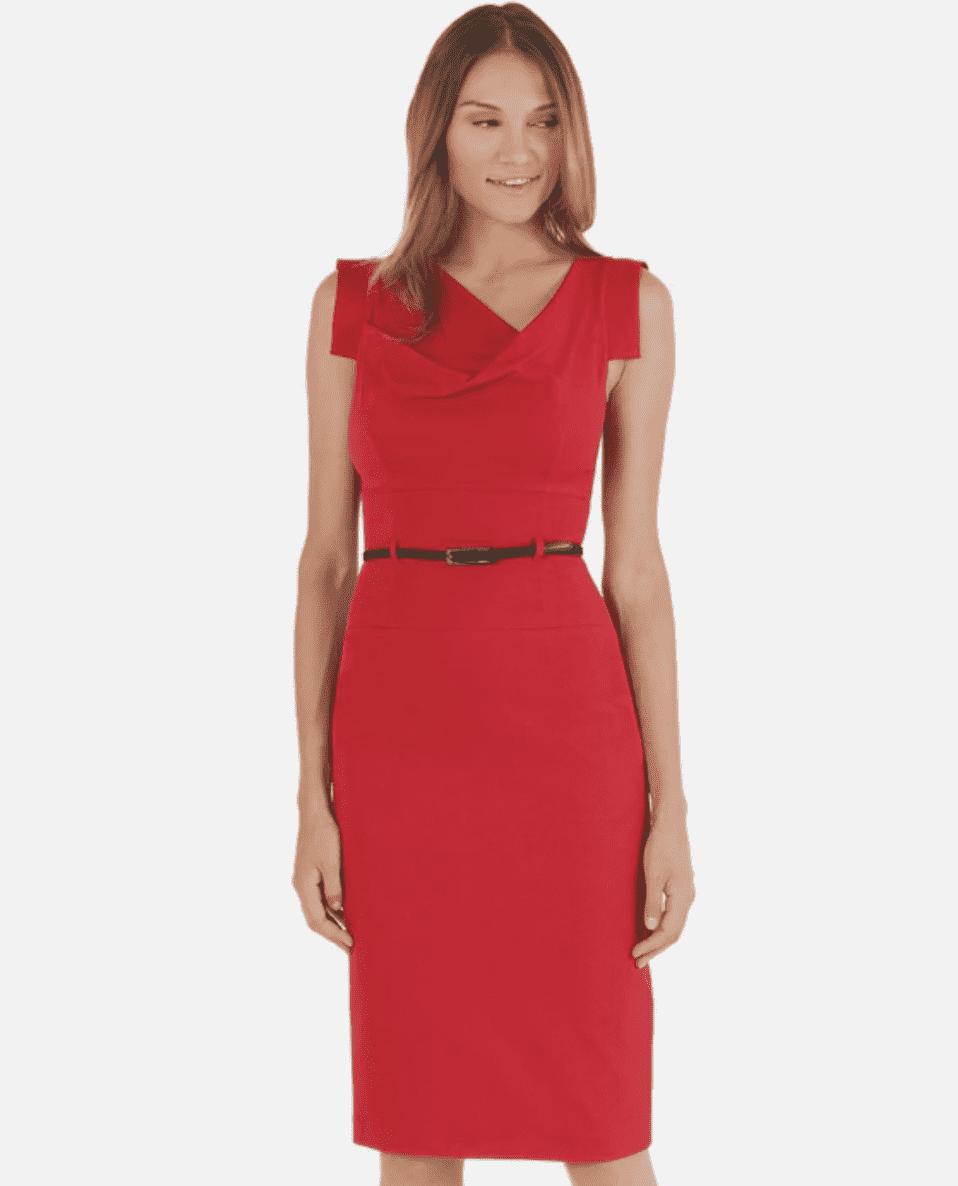 Photo Credit: www.blackhalo.com
If you are on the hunt for the perfect summer dress for a special event, then Black Halo is the brand to start with. Black Halo cocktail dresses and evening dresses are elegant and timeless. . All Black Halo clothing is manufactured in Los Angeles.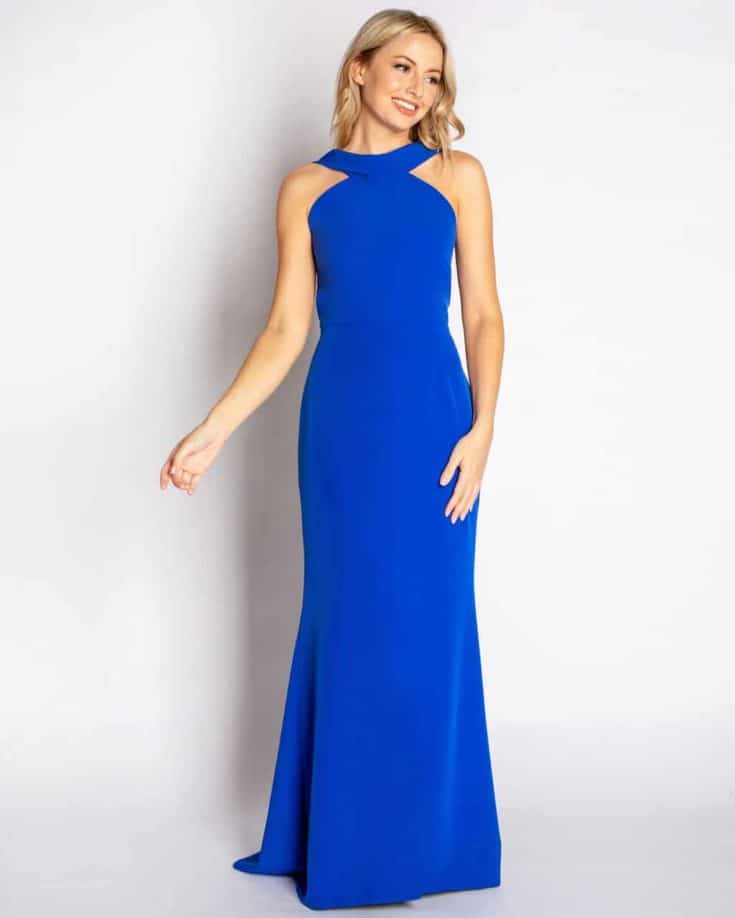 Photo Credit: camilynbeth.com
If you are upping your dress game this summer and need a gown, we found Camilyn Beth, a made in USA gown company. All Camilyn Beth gowns are hand made in Florida to order. Breakfast at Tiffany's is one of my favorite movies, so of course I love Camilyn Beth's Fae Gown. It's available in 13 colors.
Photo Credit: www.bluecanoe.com
OK ladies, we all need a little black dress and the Convertible Dress by Blue Canoe is right up my alley. This dress is like two dresses in one as it can be worn with the V in the back or in the front. It is flattering at the top with side gatherings and it flairs at the bottom. The fabric is an organic cotton and bamboo blend. Not only does this dress look fabulous, but it is also Eco friendly.

Pin this list to save it for later!
Pin this list to save it for later!
Have you visited our Made in USA Shopping District? It is the place to start your shopping when you want to find the best of American-made.
---
Love This List?
Check Out These Popular Made in USA Source Lists:
SHOES | HANDBAGS | JEWELRY
---
Are you ready for summer? Don't miss these summer related lists!
The cover photo is a stock photo.