Yes! American made Valentine candy does exist! It's not too hard to find either. On a recent trip to my local Target I perused the Valentine candy aisles and was surprised to find a very large selection of American made products. Whether you are looking for chocolates for your true love, or sweet treats for your kiddos' friends, you won't be disappointed by these made in USA candy options you're likely to find at your nearest pharmacy, grocery, or big box store. Remember these brands.
Made in USA Valentine Candy Found at Target
Target has a selection of small (3.25oz) boxes of Whitman's chocolates- the perfect size to slip into the lunchbox of your little Valentine! Whitman's has been manufacturing chocolates in the USA for 100 years, while Russell Stover has been around for 90 years.
There is a large variety of Russell Stover candy available at Target. There are assorted candy boxes of all sizes and even a package, especially for teachers! Russell Stover also manufactures bagged marshmallow and caramel candies.
Peeps- you either love 'em or hate 'em! Target has assorted Peeps Valentine candy. Peeps are made in Pennsylvania.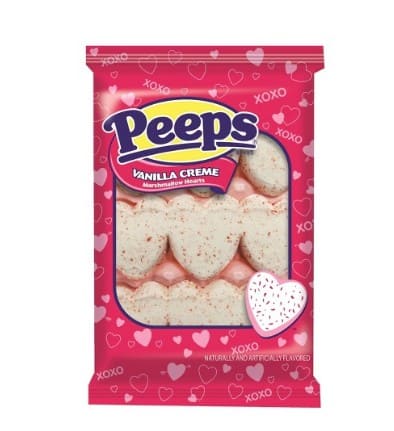 Maud Borup unique Valentine candy is made in Minnesota.
Made in the USA by the Toostie Roll Industries, Junior Mints are one of my all time favorite candies. Even better that they come in heart shapes for Valentine's Day!
DeMet's Turtles caramel and chocolate candies have been made in the USA since 1916.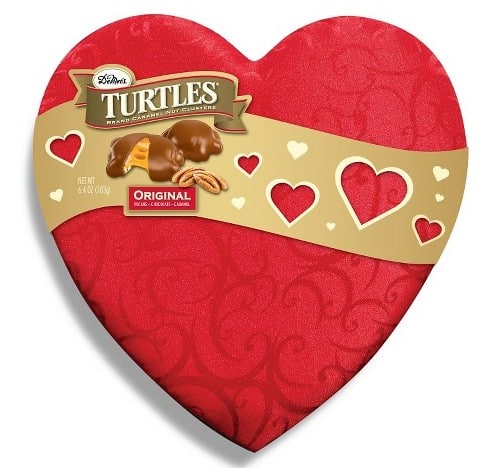 Made in Ohio, Dum Dums pops come in heart shapes for Valentine's Day.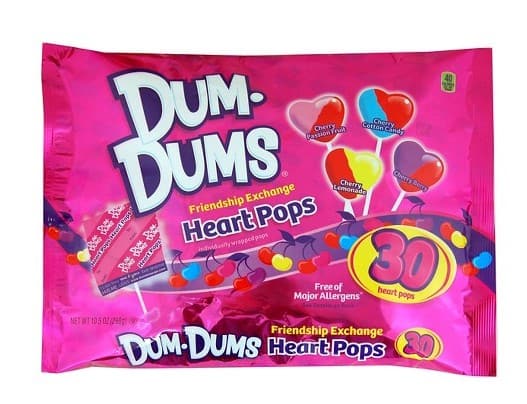 For a much longer list, don't miss our ultimate source list of American made candy!
Follow USA Love List's board Valentine's Day on Pinterest.