Colorado is the Wild West of historical mountain towns where slopes are shredded and home-brewed beer is guzzled. It's the land where people from everywhere come to challenge ski slopes. With time their lungs adapt to a mile high altitude. People are Rocky Mountain high on the amazing outdoor living here in Colorado. It boasts as being one of the healthiest and sunniest places in the USA. Our state not only has natural beauty, but has man-made products worth shedding light on. Fortunately, we have been able to narrow it down to 10 things we love, made in Colorado.
Things We Love, Made in Colorado
Scott's Liquid Gold Wood Care Products
For 67 years Scott's Liquid Gold has been around as a product for the care of real wood. Scott's Liquid Gold has been a family owned company since 1951 when Ida Goldstein purchased the formula and inventory. Ida and her 3 sons mixed batches out of their garage in Denver. Today, Ida's grandson Mark is President and CEO. Scott's Liquid Gold has been manufacturing at the same location in Denver, Colorado since 1970 with a growing employee base.
Scott's Liquid Gold wood care products are made from natural oils to balance and protect real wood from drying and cracking. All products are free of wax, silicone, nuts or nut by-products.
SOM Footwear
A shoe factory in Colorado? When Olie Marchal realized that his old shoes were causing his back pain, it sparked the idea for SOM Footwear . It seemed only natural to Olie that the factory be located down the road from where he made that first pair of SOMs—minimalist shoes that give toes room to do the work they are meant to do.
SOM Footwear makes high-quality, barefoot inspired sneakers, manufactured entirely in the town of Montrose in Southwest Colorado. Each model is tested over miles and miles of dirt road and rugged terrain in the San Juan mountains. Featuring a roomy toe box and zero drop sole, SOMs are available online and shipped world wide. But you're in for a treat if you're passing through the area—SOM Footwear offers an on-site outlet store as well as free factory tours.
Spyderco Knives
Spyderco Knives a favorite brand of my husband. Spyderco is located in Golden, CO. Our families personal favorite is the Manix which comes in different color handles and blades. there's a size and color for everyone in the family. Be sure to check out the collection! There's an excellent collection for any knife enthusiast. Don't forget your favorite veteran…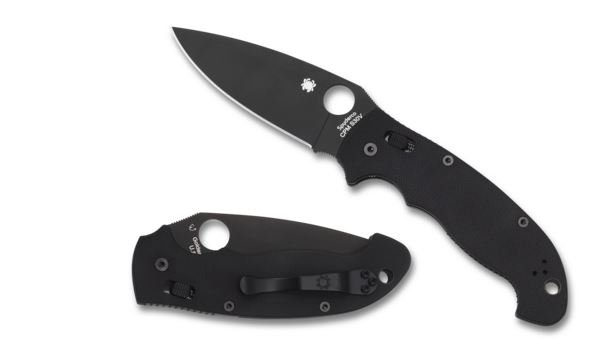 Spyderco offers great options depending on you preferences and needs.
Wild Zora Meat & Veggie Bars
Wild Zora offers freeze-dried meals, meat & veggie bars, real soups, real teas and real dried fruit. Their snacks and meals are Whole30 compliant and some are Autoimmune Protocol (AIP) compliant. Wild Zora foods are filling, satisfying and delicious. You will absolutely want to have these on hand for camping, hiking or just for everyday eating. 15% off with code USALOVE. One time use per customer with no expiration date.
Celestial Seasonings Tea
Celestial Seasonings Tea has grown into one of the largest specialty tea manufacturers in North America. It all began in 1969 when a group of young entrepreneurs harvested fresh herbs from the Rocky Mountains by hand and packaged in hand-sewn muslin bags. They were then sold to local health food stores. Now they serve more than 1.6 million cups of tea every year. 100 different ingredients from over 35 countries create their all-natural teas. There are many categories to choose from: herbal, wellness, green, red, white and Chai. You can also enjoy a tour to see the process. The "peppermint room" is something to behold.
Rudi's Organic Baked Goods
Rudi's was once a small bakery in Boulder. It opened its doors in 1976. Rudi's now bakes its deliciousness in a 61,000-square-foot bakery and is the leading producer of certified organic bread in the United States. Rudi's Organic has always stayed true to what they say is "living free." This means free from artificial ingredients, preservatives, high fructose corn syrup, trans-fat and genetically modified organisms (GMOs). Their breads, rolls and buns are flavorful, nutritious, and preservative-free. Carbs! Yum!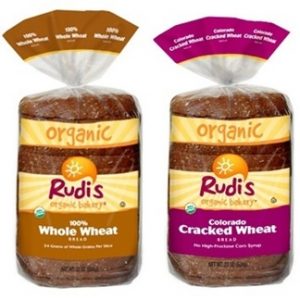 Tuff Shed Storage Buildings & Garages
Tuff Shed could be the answer for those of you who drive your significant other a little crazy taking up too much living space with your well-deserved trophies, Christmas crafts or new-found motocross hobby. Stand tough and get that little extra space that will make a good compromise for everyone. Tuff Shed is America's leading provider of durable storage buildings and garages. For 30 years, it has provided innovative engineering and construction techniques that gives its customers lasting value and we're pretty sure some lasting relationships.
Revetro Upcycled Jewelry and Home Decor
Revetro embraces the Colorado culture of sustainability. Revetro recycles glass from soda, wine, beer and liquor bottles. This company re-purposes glass into eco-friendly products. These range from wine bottle chandeliers to tumblers. They offer amazing gifts for the environmentally-minded folks. Bottlehood now has a retail store at Caesar's Palace in Las Vegas. Before you toss out that wine bottle and send it to a landfill. Don't miss our ultimate list of made in the USA Eco friendly jewelry!
English Retreads Handbags and Accessories
English Retreads all started with a young woman on an inner tube floating down Boulder creek (a fun thing Boulderites do for fun).Heather English had been searching for a stylish, vegan handbag, which was hard to come by at the time. She came up with the brilliant idea of turning inner tubes she finds at local truck stops into eco-chic handbags and accessories. Who would have thunk? English made it a reality in 2002 and continues to provide stylish products from her company that stay true to sustainable fashion. These are a great choice if you're looking for a smart, chic gift purchase for your woman or dude. Don't miss our source list for American made handbags!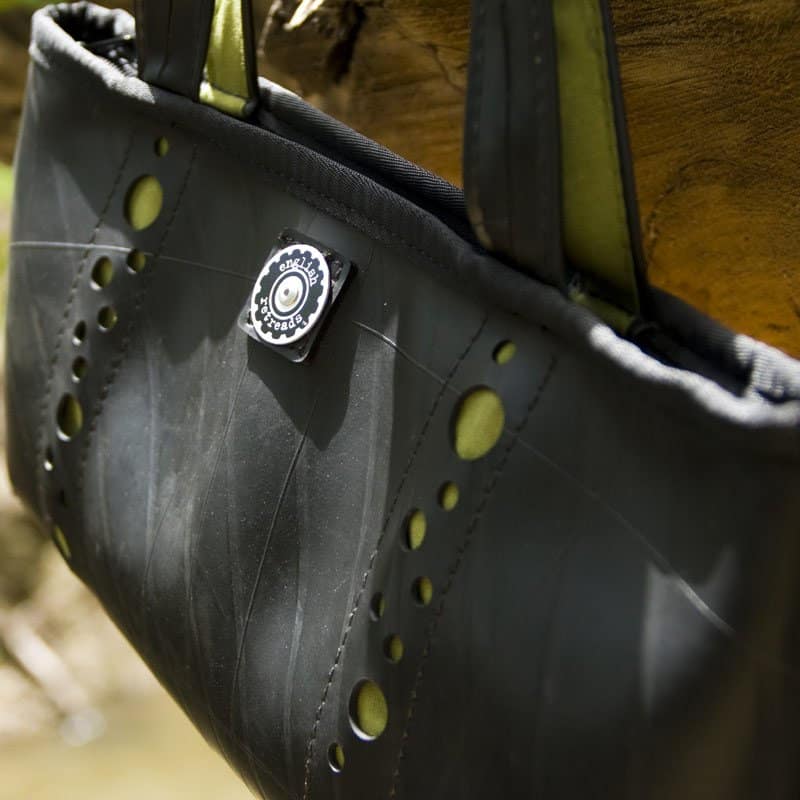 Little Colorado Wooden Toddler Furniture
Little Colorado produces little furniture for children. Their main goal is to make quality wood furniture for an affordable price. This family-run business has been doing their thing since 1987. Little Colorado takes pride in building products that look like they cost a fortune, but don't let their style fool you. You won't have to dip into your child's college fund to furnish your little one's room.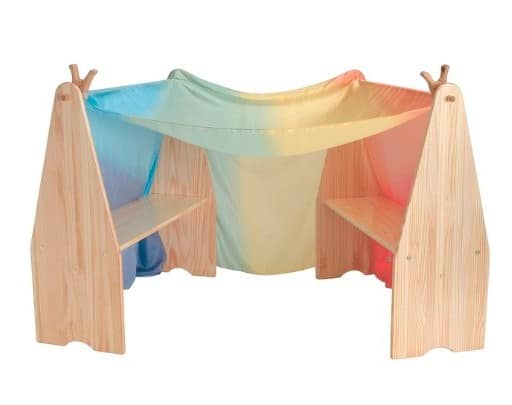 Ana Bogusky and Jennifer Taylor are both busy moms who live in Boulder, Colorado. Last year, Ana decided to commit to wearing more "Made in USA" outfits and she is the blogger behind the style blog, Mrs. American Made. Jennifer is a writer who is also trying to bring awareness to the importance of buying local and closer to home.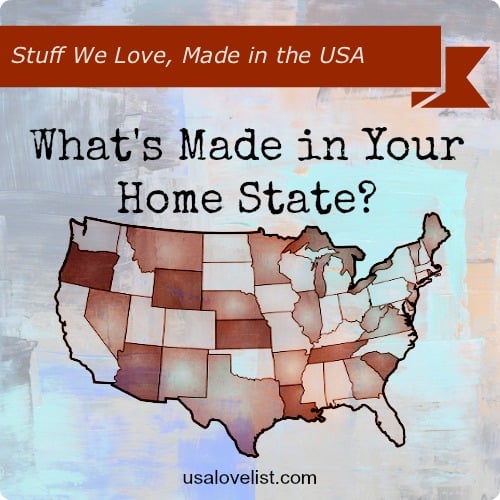 We are welcoming guest post submissions on the topic of The Top 10 Things Made in My Home State. Contact us for submission guidelines.
SUPPORT AMERICAN MADE. THESE POSTS HAVE TIPS THAT WILL HELP YOU DO JUST THAT.

What Does the Made in the USA Label Mean? Your Questions Answered.
Trying to Buy American? 3 Rules to Follow EVERY time you go Shopping
Ask your favorite stores to help you Buy American
Let's buy American made gifts. We've got all the good ideas.
How to Avoid Tariffs: Buy American! Start Here


Have you visited our Made in USA Shopping District? It is the place to start your shopping when you want to find the best of American-made.

Pin this list to save it for later!