Hanes, a subsidiary of HanesBrandInc., is a popular clothing brand sold world wide. Where is Hanes made? Our editors tried to find out. Here is what we discovered.
Is Hanes made in the USA?
Hanes shares a tale similar to many American companies- one of becoming a prosperous manufacturer in the US, and then of moving production overseas to increase profit margins.
Hanes started in 1900 as a manufacturer of socks for men and kids with a mill located in Winston, North Carolina. Over the next 100+ years Hanes became one of the most popular clothing brands in the world known most for socks and under garments. Up until recently, Hanes was still manufacturing select socks at factories in the USA. The mill in Mount Airy, North Carolina recently closed in 2019 when production shifted to El Salvador and Asia. The reason for the move- to keep prices aligned with competitors.
Today there are no Hanes products made in the USA. Hanes factories are located in El Salvador, Thailand, and Vietnam. Hanes is still headquartered in Winston-Salem, North Carolina and has many distributions centers in North Carolina as well.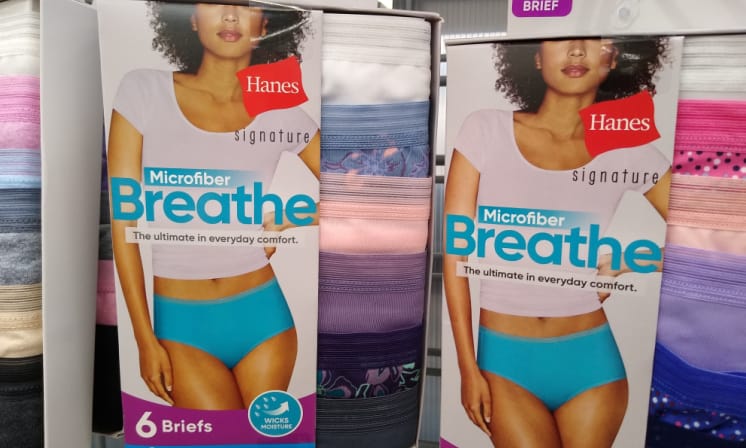 SUPPORT AMERICAN MADE. THESE POSTS HAVE TIPS THAT WILL HELP YOU DO JUST THAT.

What Does the Made in the USA Label Mean? Your Questions Answered.
Trying to Buy American? 3 Rules to Follow EVERY time you go Shopping
Ask your favorite stores to help you Buy American
Let's buy American made gifts. We've got all the good ideas.
How to Avoid Tariffs: Buy American! Start Here


Have you visited our Made in USA Shopping District? It is the place to start your shopping when you want to find the best of American-made.