Welcome to The Mountain State!
We're celebrating the storied craftsmanship in the things we love made in West Virginia.
West Virginia is the only state that resides entirely in the Appalachian Mountain region. The mountainous terrain is breathtaking, and the indigenous peoples, along with the immigrants who settled there, know how to live off the land. They also know how to make beautifully crafted items, from food to furniture, musical instruments to blown glass and dishes.
Handcrafted and Made in West Virginia
You can purchase many of the items online, but we also invite you to visit the stores of the places we're listing. The owners have stories to share and a love for what they do. Their knowledge of their craft instills a deeper appreciation for what you're buying.
The Mountain State is home to some items that remain one of the very few places you can buy certain products made in the USA.
West Virginia is "Almost Heaven"
While you're visiting, you have to go whitewater rafting. If you're adventurous, come in late summer when the rapids are world-class, fast, and furious. Come anytime for the slow rapids that you'll gently meander over. You'll find yourself humming "Country Roads" after you catch your breath from the excitement and beauty.
We are welcoming guest post submissions on the topic of The Top 10 Things Made in My Home State. Contact us for submission guidelines. 
Have you visited our Made in USA Shopping District? It is the place to start your shopping when you want to find the best of American-made.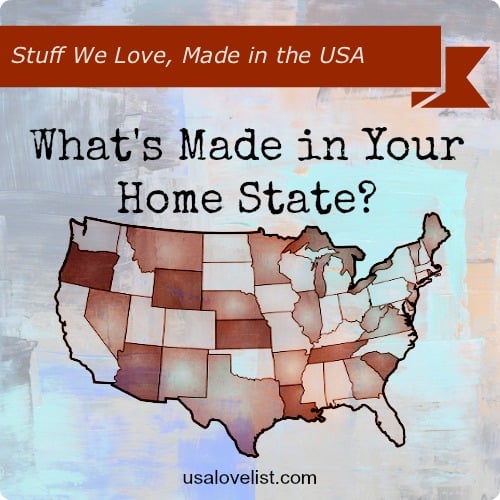 Pin this list to save it for later!