Oregon is in the midst of an Arts & Crafts renaissance, with 'green' or alternative products being cranked out by savvy artisans, craftspeople, and 'mompreneurs' like mad. It's hard to keep up with all the artisan, handmade, handcrafted, vegan, organic, and products being churned out.
Made in Oregon
If you're looking for greener products, Oregon has them for you! But when many people think of Oregon, there are a few product categories that rule: Bikes, Beer, & Wine. Perhaps you've heard our moniker "Beervana." Yep, that's Oregon. But there is lots more!
We only touch on a handful of made in Oregon products in this list! USA Love list editors have discovered soooo many more Oregon made products and have included them in other lists like Best Ice Cream Brands Made in USA, Dog Treats Made in USA, and of course, American Made Bikes.
This post was originally a guest post written by Jeff Rose in 2012. It has been updated multiple times over the years.
We are welcoming guest posts on the topic of The Top 10 Things Made in My Home State. Contact us for submission guidelines.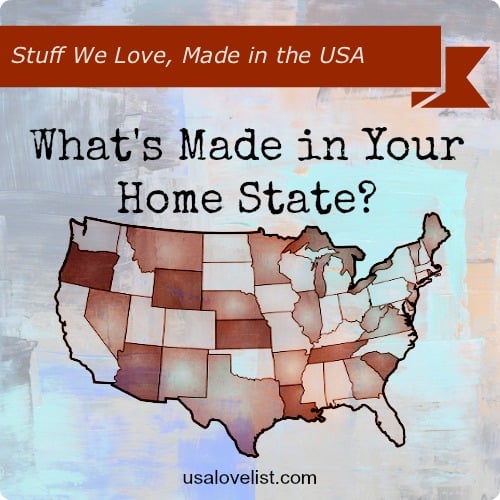 Have you visited our Made in USA Shopping District? It is the place to start your shopping when you want to find the best of American-made.

Pin this list to save it for later!
Follow USA Love List's board State-by-State: Made in USA on Pinterest.