Have you ever wondered what's made in Alaska? Alaska is the Last Frontier. Its most famous products are related to mining and fishing. Who hasn't heard of Alaska's oil and gas, copper, gold, jade, some of the cleanest coal on Earth, or salmon?
Here I want to highlight a couple of Alaskan made products. You might never have guessed that some of these items came from Alaska! In some cases, you would probably never think that they even would find customers. Be ready for a surprise or two.
Things We Love, Made in Alaska
Did we miss your favorite made in Alaska product? Let us know in the comments below and we will add it to the list.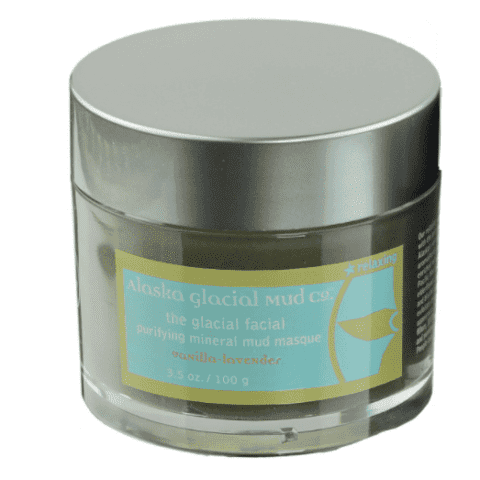 Photo Credit: Amazon
Alaska Glacial sells skincare made out of (can you guess?) glacial minerals. Their formulated beauty products combine glacial minerals from Alaska glaciers with potent botanicals from the Copper River Delta to offer clean + green + ethical + effective solutions for achieving and maintaining healthy skin. 10% net profits support wild salmon habitat and culture in Alaska.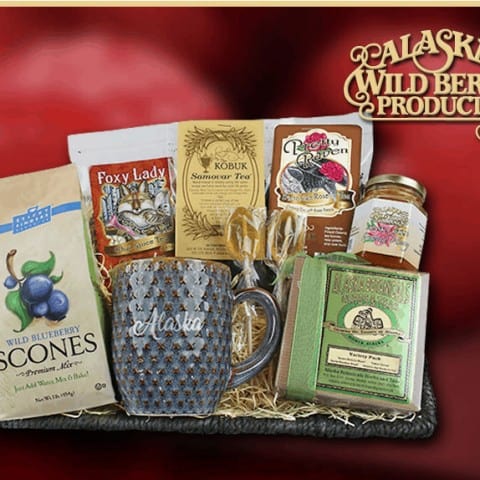 Alaska Wild Berry Products produces chocolate candies using dried Alaska berries as ingredients. They also sell Alaska wild berry jams and jellies, meats, and smoked salmon. In Alaska, their gift baskets and gift packs are favorites for the holiday season. Very popular are their so-called Moose Nuggets. These candies are peanut butter-filled pretzels covered with chocolate and toasted coconut.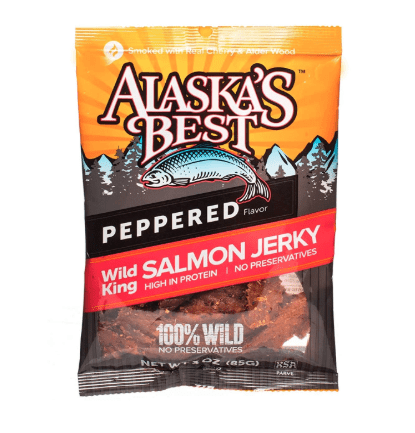 Photo Credit: Amazon
Alaska's Best Wild Salmon Jerky is made from wild salmon collected from Alaska's icy cold Pacific waters. The jerky is available in three flavors- Regular, Peppered, Teriyaki - and is available in four sizes.
Don't miss our list of The Best Jerky, Made in the USA!!
Alaska Pure Sea Salt was the first company in North America to produce flaked sea salt sourced from the Pacific waters in Sitka, Alaska. Alaska Pure Sea Salt is a foodie's dream come true with infused flake sea salt which includes Wild Blueberry Flake Salt, Spicy Hot Pepper Flake Sea Salt, and Coffee Bean Flake Sea Salt, just to name a few.
Bambino's Frozen Baby Food is healthy and fresh. Bambino's Frozen Baby Food is made from organic fruits and vegetables from organic farms, and wild Alaskan seafood. All Bambino's products are manufactured in Anchorage, Alaska. Subscription delivery services are available from the Bambino's Baby Food website.
Don't miss our source list for made in USA baby products!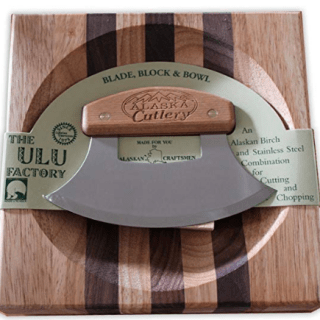 Photo Credit: Amazon
The Ulu Factory produces ULU knives that many Alaska tourists buy as a "weird" souvenir. However, Alaska Native people buy them for household use. They cut fish, game, nuts, and veggies with ulu knives and they are faster with that knife than everyone else with a kitchen knife. When you buy an ulu knife, make sure you pack it into your baggage. These knives are prohibited in carry-on bags.
Don't miss our list of kitchen knives made in USA!
Permafrost Beards is a Veteran owned company located in Fairbanks, Alaska that handcrafts men's beard grooming products. Permafrost Beards men's grooming products are all natural and give the right amount of hold (without the grease) for beards long and short, and goatees too.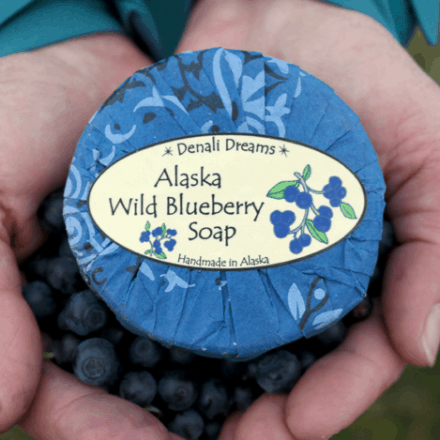 Denali Dreams Soap Company, Anchorage produces natural soaps that get their color from natural pigments of Alaska herbs and spices. Pure essential fragrance oils provide awesome scent. They even have soaps for dog wash! Well, it's understandable. There are probably more dogs than humans in Alaska. Alaskans don't have a dog, they have dogs!
Alpenglow natural skin and hair care products are crafted by hand in small batches in Homer, Alaska. Alpenglow products are made from wild Alaskan botanicals and organic plant oils and nut butters. Every ingredient is beneficial to skin and hair health.
The Oomingmak Native Cooperative crafts hats and scarves, as well as endless scarves, called smokes from qiviut. Qiviut is the very warm underwool of the musk ox, which the musk oxen shed in spring. Qiviut is famous for being much softer than sheep wool. Furthermore, it lacks the oils that make sheep wool so itchy. Qiviut is spun very thin, making the products very light, but nevertheless warm. The different villages belonging to the cooperative have their own knitting patterns. Local experts can tell from which village an item comes. Qiviut items are worth their price as they last forever. A friend of mine got a qiviut scarf more than 40 years ago when she came to Alaska, and it is still in great shape.
NOMAR bags and outdoor clothing items are manufactured in Homer, Alaska. Clothing items include jackets, vests, pants...all created with Alaskan cold weather in mind. NOMAR bags are rugged and sturdy- they are built to last forever.
Sugatti pet beds for cats and dogs of all sizes are handcrafted in Kasilof, Alaska. Each bed is made with a base filled with premium poly fiber and a nestable top is filled with shredded furniture foam. There are many fun patterns to choose from and the entire one piece cover comes off for washing.
Don't miss our source lists for made in USA dog supplies and made in USA cat supplies.
This Guest Post was originally written by Nicole Mölders, a fashion and science enthusiast from Fairbanks, Alaska, and author of two books on atmospheric sciences. She is the blogger of High Latitude Style – an Alaska fashion blog with science bits for the stylish 40+ woman. It is updated annually.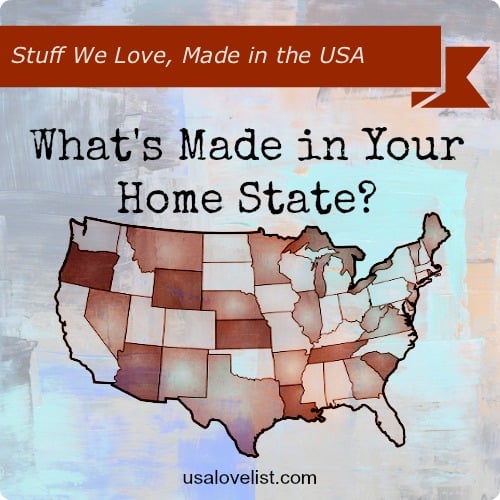 USA Love List editors have searched for American made products so you don't have to. We know you will love these lists too.

Pin this list to save it for later!