This great state of Massachusetts has a colorful history of manufacturing. There are so many wonderful products made in Massachusetts. From huge textile mills to vibrant shoe factories, many useful products have been manufactured here over the last 250 years. Here are 10 great companies currently making products in the 'Bay State' – all have compelling products.
Made in Massachusetts
Wee Forest Folk– Wee Forest Folk® is a small family business in Massachusetts that delights in producing a line of miniature collectibles, most of which are mice! Wee Forest Folk has been creating these enchanting little works of art for over 46 years. A Wee Forest Folk mouse begins as an original clay piece which is hand sculpted by one of three sculptors in the Petersen family. The finished sculpture is molded and hand cast at the "mouse factory" in Carlisle, MA. Carefully selected artists flawlessly paint each one by hand bringing to life a sweet little mouse personality. Wee Forest Folk began as a cottage industry in 1972 and it continues to this day. You can buy Wee Forest Folk online and in various gift shops across the US.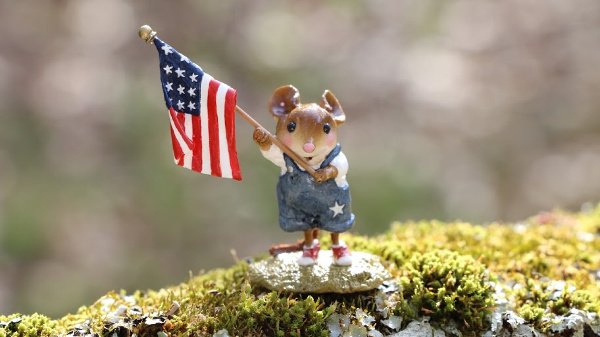 Taza Chocolate – Stone ground chocolate that is delicious, Direct Trade Certified and made just down the road from us in Somerville, MA. Using organic ingredients, Taza concocts all kinds of delicious chocolate treats. Factory tours available.
Cuppow- Made entirely in Massachusetts, cuppow lids turn any canning jar into a travel mug. Definitely a conversation starter, cuppow lids are easy to use, leak free, and BPA free.
Bully Boy Distillers – Made in small batches with premium ingredients, Bully Boy offers American and White Whiskeys, Boston and White Rums and Vodka. Using organic ingredients in much of their offering, Will and Dave Willis are reviving a traditional Boston industry, one bottle at a time.
New Balance – With five domestic factories (two of which are in Massachusetts), New Balance manufactures 25% of their footwear domestically and is the only major sneaker company to do so. Running shoes are traditionally labor intensive, with many sewing and assembly steps. New balance has re-engineered many of the US made shoes to deliver innovation with fewer labor inputs – a worthy achievement. Don't miss our source list for American made shoes.
Zildjian Cymbals – Few companies have celebrated their 350th anniversary, Zildjian has. Started in 1623 and located in Massachusetts since 1929, Zildjian makes superlative cymbals. Across all genres, the list of musicians using Zildjian cymbals reads like a who's-who of the percussion world.
Alden of New England – Family owned since 1884, Alden turns out beautiful men's shoes of the highest quality. Incredible detailing and a very broad size offering characterize this traditional company. Don't expect a fancy website, but the shoes will last for years and can be repaired and refurbished time after time. A great investment for your feet. Don't miss our source list for American made men's dress shoes.
NECCO Wafers– NECCO Wafer candy has been made in the USA for 168 years. Amazingly, the NECCO Wafer recipe has barely changed over time. Today, NECCO Wafers are made in Revere, Massachusetts. NECCO manufactures other classic candies as well, including Mary Jane, Candy Buttons, Sky Bar, and Sweethearts. Don't miss our source list for American made candy.
Seven Cycles – Combining high tech materials (carbon, titanium and steel) with custom geometry creates bikes that fit and ride remarkably well. Known for their high quality and long life Seven bicycles can be seen and purchased at the Ride Studio Café in Lexington, MA. Don't miss our source list for made in USA bicycles.
ReFleece – Recycling old fleece garments with a low energy process, Sam Palmer and Jennifer Feller create durable molded cases for ipads, kindles and other electronic gadgets. Get one of their durable cases and enjoy the fact that the fleece in your case has probably had a ton of fun before its current incarnation.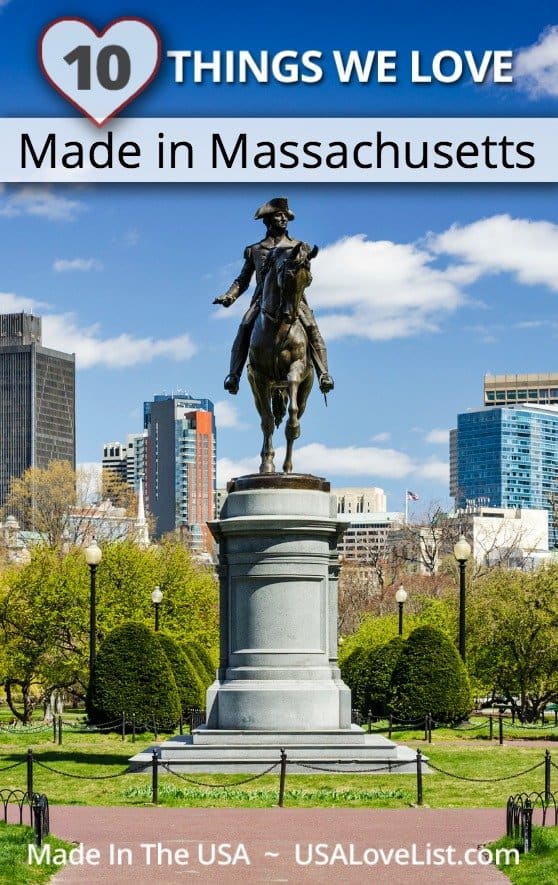 Mark Paigen is the founder of Osmium, which was a purveyor of uncommon and enduring clothing for men made from compelling fabrics and built with functional details. We regret to report that Osmium is no longer in business.
If we missed a product you love in our list of "10 Things We Love – Made in Massachusetts" be sure to tell us about it in the comments!
We are welcoming guest post submissions on the topic of The Top 10 Things Made in My Home State. Contact us for submission guidelines.

Follow USA Love List's board State-by-State: Made in USA on Pinterest.