Welcome to the Crossroads of America!
There's a lot to enjoy about this Midwestern State, including our favorite things made in Indiana.
Indiana, or The Hoosier State, is widely known for its sports. Indianapolis is known for the venerable Indianapolis 500, the Indianapolis Colts, and the Indiana Pacers. Of course, we HAVE to mention basketball, where you'll find hoops stories as sacred as The Bible.
While outsiders might know of Indiana for its sports, corn, and Amish, they may not know of our industries, both large and small. Many of our Mennonite and Amish communities who settled here in the 1800s started some of our smaller "cottage" industries that continue to this day. We attribute much of our larger businesses to the entrepreneurial spirit that runs deep in our veins. We offer everything from perfume to popcorn, home decor to furniture, motorcycles, and RVs. Oh, we have a lot of RVs!
Whether you're just passing through, or you've decided to spend some time with us, you'll discover a lot to explore. Keep reading to learn about a number of the things we love made in Indiana.
Things We Love Made in Indiana
What are your favorite things made in Indiana? Leave a comment and link below, and we'll check it out!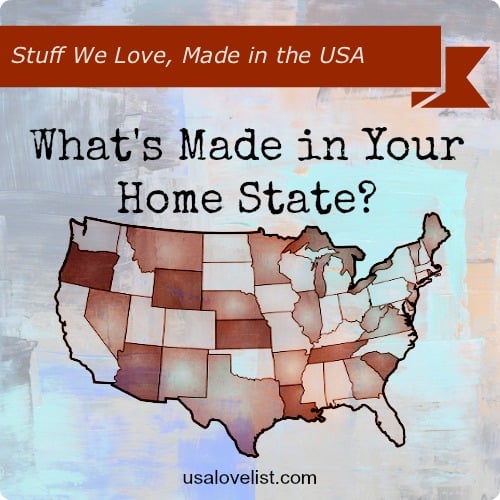 We are welcoming guest post submissions on the topic of The Top 10 Things Made in My Home State. Contact us for submission guidelines. 

Pin this list to save it for later!