Iowa, in the heart of America's heartland, is sometimes referred to as the "corn state," but look past our famous cornfields, and you'll find so much more. While our top ten made in Iowa list reflects our reputation as the "Food Capital of the World," some of our favorite Iowa products may surprise you. Read on…
10 Things Made in Iowa
Amana Furniture and Clocks The Amana Furniture Shop has been continuously handcrafting American-made furniture and made in USA clocks produced in Iowa since 1855. Their attention to detail starts with experienced craftsmen hand-selecting every piece of solid hardwood and continues until the finished product is in the hands of a satisfied customer.
Don't miss our source list for Made in the USA clocks.
Blue Bunny Ice Cream Who would guess that a tiny town in northwest Iowa is the Ice Cream Capital of the World? But, indeed, Le Mars, Iowa, a town of fewer than 10,000, is the home of Blue Bunny. You'll find their yummy ice cream flavors and novelty treats in fine stores from Massachusetts to Hawaii and all points in between.
Don't miss our list of American made ice cream we love by region.

Rada Cutlery Since Iowa's Rada Knives was established in 1948, professional chefs and home cooks alike have recognized 100-percent American-made Rada cutlery as "something special." In fact, the company attributes much of their success to their many fans who enthusiastically tell friends and neighbors about these great kitchen knives and utensils. "These are the best knives I've ever used!"—it's a line they hear repeatedly from happy customers, but it never gets old.
Don't miss our source list for made in the USA kitchenware.
Maytag Blue Cheese America's original artisan blue cheese is born on Maytag's Dairy Farm in Newton, Iowa. They still make each wheel by hand, aging it in their caves twice as long as most other blue cheeses. Once you've tasted it, you'll know why it had to be included on our top-ten list of products from Iowa. And it'll be on your top-ten list, too!

Milkhouse Candle Company was started in 2002 by Eric & Janet Sparrow, at their kitchen table, as a fun little "date night" activity. It moved from the kitchen table to a small garage, to a larger garage, to a vacant hardware store, to most recently a brand new facility in the fall of 2019 in St. Ansgar, Iowa where they employ 26 people.
Milkhouse makes some of the best candles I've ever used. The scents are pleasantly fragrant and linger even after the candle is out. Wrap yourself in the rich scents of pumpkin puree, browned butter, and warm spices including cinnamon, nutmeg, and vanilla cream with the Brown Butter Pumpkin candle from Milkhouse Candle Company.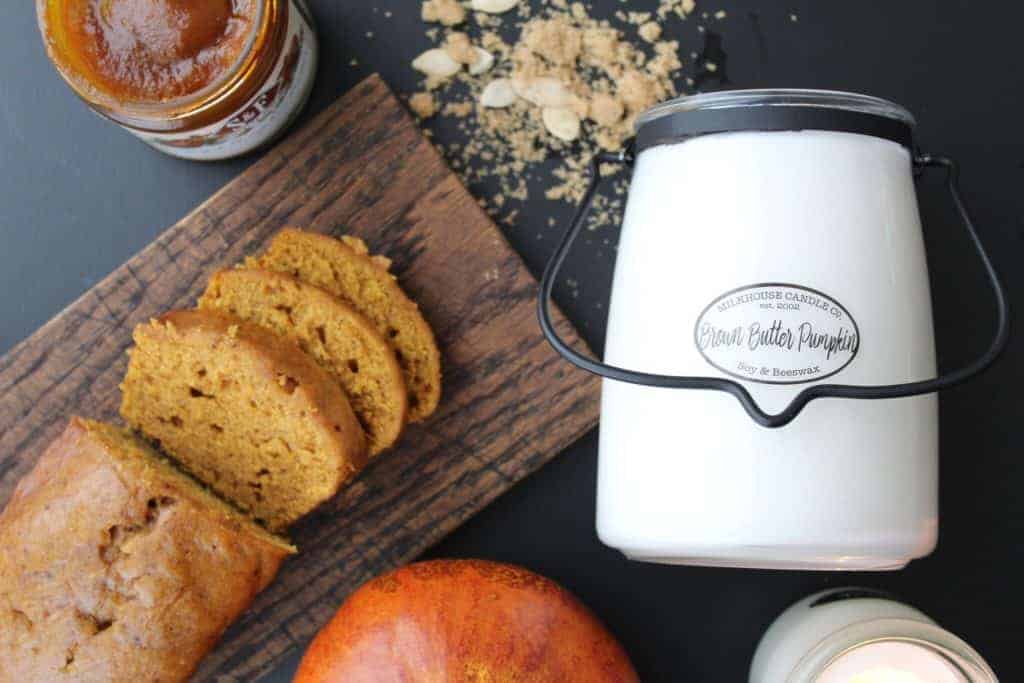 Millstream Beer & Root Beer is Iowa's first-ever microbrewery, the award-winning Millstream, has been crafting quality beers and sodas, one batch at a time, since 1985. With 15 different craft beers and three flavors of sodas, the popularity of these beverages continues to grow, and they are now available throughout the Midwest.
Sterzing Potato Chips Founded in 1933 in Burlington, Iowa, Sterzing's chips are, as their motto states, "quite possibly the world's best potato chip." The company still makes its chips the old-fashioned way—using the best potatoes and slicing them super thin before making them fresh every day. No fake processed or paste-tasting chips here… these are the real thing!
Fox River Socks Since 1900 Fox River has been manufacturing socks in Osage, Iowa. Fox River socks are popular with both men and women for outdoor, sport, and everyday wear.
Don't miss our source list for American made socks.

Amana & Maytag Appliances Both of these appliance companies are owned and manufactured by Whirlpool Appliances. Amana manufactures refrigerators in Amana, Iowa, while Maytag laundry appliances are manufactured in Newton, Iowa.
Don't miss our source list for American made kitchen appliances and household appliances.
HON Company Office Furniture The HON Company designs and manufactures office furniture, including filing cabinets, chairs, desks, and educational furniture. The HON Company headquarters, along with a factory, distribution center, and a showroom, are all located in Muscatine, Iowa.
Don't miss our source list for made in the USA office furniture.
If we missed something you love in our list of "10 Things We Love – Made in Iowa" be sure to tell us about it in the comments!
Charisse Lawrence is the director of e-commerce & direct mail for the Amana Meat Shop Catalog and Amana Shops. She's a lover of great food and wine and she's an avid kayaker and Hawkeye fan!
We welcome guest post submissions on the topic of The Top 10 Things Made in My Home State. Contact us for submission guidelines.