Iowa, in the heart of America's heartland, is sometimes referred to as the "corn state," but look past our famous cornfields, and you'll find so much more. While a few of our top ten products made in Iowa reflect our reputation as the "Food Capital of the World," some of our favorite made in Iowa products may surprise you. Read on…
Made in Iowa
According to the Iowa Economic Development Authority, advanced manufacturing is Iowa's largest industry. In 2021 Iowa had 4,100 companies that manufactured a wide variety of items from food products, to medical devices and aerospace products and construction machinery.
In 2019, Iowa was #1 in the nation for producing pork, eggs, and corn according to the USDA. It has also been called the Ice Cream Capital in the world. It should be no surprise that world food manufacturers like Tyson, Hormel, Kraft Heinz, Barilla, Quaker Oats, Nestle, and Wells Enterprises, have production facilities in Iowa.
The truth is, Iowas manufacturing industry is growing and we have barely skimmed the surface of the quantity and quality of the products made in Iowa with our list.
Our list includes some of Iowa's largest, nationally known manufacturers, as well as smaller, artisanal companies that call Iowa home. These artisanal companies make products in small batches, usually by hand.
This article was originally submitted to USA Love List as a guest post by Charisse Lawrence, the director of e-commerce & direct mail for the Amana Meat Shop Catalog and Amana Shops. It has been updated and modified over the years by USA Love List editors.
We welcome guest post submissions on the topic of The Top 10 Things Made in My Home State. Contact us for submission guidelines.
SUPPORT AMERICAN MADE. THESE POSTS HAVE TIPS THAT WILL HELP YOU DO JUST THAT.

What Does the Made in the USA Label Mean? Your Questions Answered.
Trying to Buy American? 3 Rules to Follow EVERY time you go Shopping
Ask your favorite stores to help you Buy American
Let's buy American made gifts. We've got all the good ideas.
How to Avoid Tariffs: Buy American! Start Here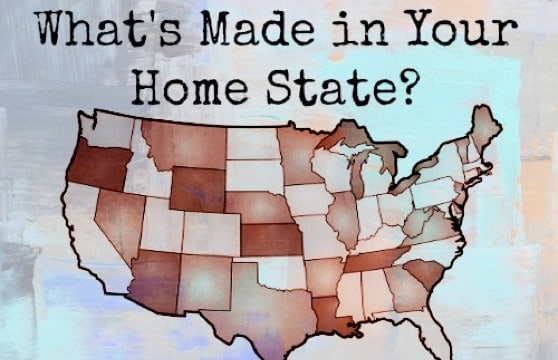 Pin this list to save it for later!