Playtex is one of the most popular undergarment brands in America, but are Playtex bras made in the USA? The Playtex brand is common to spot in big box stores across the country and popular Playtex bras include Cross Your Heart, 18 Hour, and Playtex Secrets. Playtex has been manufacturing undergarments since 1947. They were the first company to advertise undergarments on television (1950s), and to show a women in a bra in a television commercial (1970s). The Playtex apparel line, which includes bras, underwear, and more, was sold to Hanesbrands Inc in 2006. Playtex bras and other Hanes brand bras like Bali and Maidenform, are also found in big box stores nationwide.
Are Playtex bras made in the USA?
Nope. Hanesbrand Inc. is an American owned company headquartered in Winston-Salem, North Carolina, but the manufacturing facilities for Playtex bras are located around the world, and Playtex bras are not made in the USA. Playtex has 75 years of history in the undergarment industry as an American owned company, so it is disappointing that there are no Playtex bra manufacturing facilities in the USA!
---
---
American Made Alternatives
Playtex bras are not made in the USA, but we found American made alternatives that are, including bras, underwear, shapeware, socks and more.
American Made Bras
Our source list for American made bras includes sports bras, maternity bras, organic bras, luxury bras, bralettes and more, all American made. There is no shortage of brands and styles to choose from!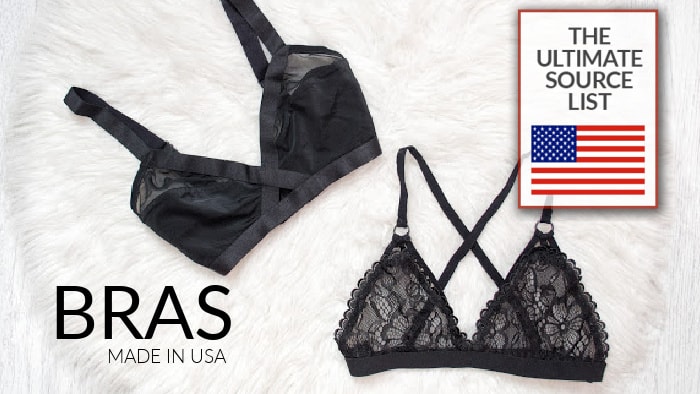 American Made Underwear
Our American made underwear source list has a large selection of women's underwear brands and includes cotton briefs, organic underwear, shapewear and more. This list includes underwear brands that manufacture for men and kids sizes too.
Lingerie Made in the USA
Our list of American made lingerie is one of our most popular source lists. Make sure to pass it on to your significant other (wink, wink). This list includes hosiery, slips, silk undergarments, garters, and more.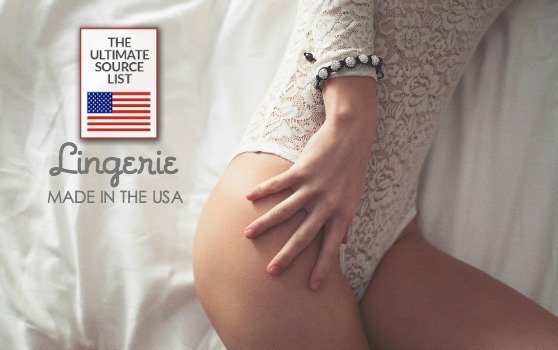 American Made Socks
We all know if our feet are miserable, then our day will be miserable. It is important to keep those tootsies happy with a good pair of socks. Our source list of American made socks includes dress socks, athletic socks, casual socks and more.
Have you visited our Made in USA Shopping District? It is the place to start your shopping when you want to find the best of American-made.
Love this list? We know you will love these lists too!