This USA Love List Source List is a long one, and I am sure it will be getting longer!
Kitchenware is a category that covers any tools, utensils, appliances, dishes, and cookware, that can be used in the process of preparing and serving food. Everyone has and needs kitchenware items. The next time you are ready to replace your cookware, bakeware or dishes, be sure you check this list first and make that purchase an American made one.
These items also make great gifts! Bookmark this list of made in USA kitchenware so you can easily find it when you need to purchase a wedding, bridal shower, anniversary, birthday or holiday gift.
Made in USA Kitchenware
American Made Cookware & Bakeware: 360 Cookware
Create healthier meals for you and your loved ones using made in America 360 Cookware bakeware & cookware. What makes food cooked in 360 Cookware healthier, you ask? 360 Cookware does not use any harsh chemicals- no non-stick coatings and other harsh chemicals- in the making of their cookware and bakeware, so there is no leaching of toxins into your food.
360 Cookware is innovative waterless cookware, which generates a vapor seal that perfectly distributes temperatures and redirects the natural moisture back into the food. 360 Cookware waterless vapor cookware cooks food faster and at a lower temperature, so flavor and nutrients are locked in. Butter and non stick spray are not needed, so food is free of oils and fats. All 360 Cookware heirloom quality products are made using Surgical grade stainless Steel T-304 and have a lifetime warranty. 360 Cookware cookware and bakeware is handcrafted in a Green E- Certified factory in West Bend, Wisconsin. Save 25% on your 360 Cookware order with promo code USALOVE Save 25% on your 360 Cookware order with promo code USALOVE
American Made Flatware: Liberty Tabletop
Manufactured in New York by Sherrill Manufacturing, Liberty Tabletop is the only silverware made solely in the USA. Liberty Tabletop made in USA stainless steel flatware is made from domestically sourced steel that is 8 to 10 percent nickel and 16 to 18 percent chromium. Unlike stainless steel in foreign flatware manufacturing, Liberty Tabletop guarantees that the metal mix in their stainless steel does NOT contain lead, mercury, or any other toxic metals that we don't want in our mouths. Liberty Tabletop flatware is available in a variety of patterns and is sure to be used for generations.
Made in USA Kitchenware: The Ultimate Source List
If we missed your favorite made in USA kitchenware manufacturer, let us know in the comments. This list is frequently updated.
Made in the USA Bakeware & Cookware
360 Cookware stainless steel Eco friendly cookware and bakeware, made in Wisconsin. 360 Cookware is a small, family-owned company that is focused on one thing and one thing only—making heirloom quality cookware and bakeware in the most ethical and environmental manner possible. Learn more about 360 Cookware at the top of this article. Made in USA Kitchenware Deal: Save 25% on your 360 Cookware order with promo code USALOVE
1919 Cookware Collection was specially designed for home chefs to have quality kitchens tools on hand to enhance the cooking experience. 1919 Cookware can also be found at Bed, Bath and Beyond. Save 10% off 1919 Cookware with code USALOVE.
All-Clad cookware and ovenware, made in Pennsylvania
American Bakeware colorful bakeware dishes, casserole dishes, pizza stones and more
American Kitchen stainless steel, non stick, and cast iron cookware made in Wisconsin
Anchor Hocking glass bakeware, servingware, and drinkware is made in the USA
Bakers Edge brownie pan, lasagna pan and muffin pan are all American made
Calphalon Unison non stick cookware is made in Ohio Note: Not all Calphalon products are made in USA. Some items are made in China. Read labels and descriptions carefully!
Duparquet Copper Cookware is handmade in Rhode Island
Finex cast iron cookware is handcrafted in Portland, Oregon
G&S Metal Products manufactures metal bakeware lines OvenStuff, EZ Baker, Signature, Preferred and more
Lodge cast iron cookware is made in Tennessee Note: Lodges enameled pieces are NOT American made.
Nordic Ware bakeware has been made in the USA since 1946
Pyrex manufactures glass bakeware in
USA Pans manufactures cookware and bakeware in the USA
Made in USA Dishware
Annieglass glass dishware and servingware is handcrafted in California
Becky Pottery made in Maine ceramic mugs, plates, bowls and platters
Bauer Pottery dishware and servingware is handmade in California
Chinet disposable dishware is made in Kansas
Fiesta by Homer Laughlin Co. colorfulplace settings, bakeware and servingware, made in West Virgina
gleena handcrafted porcelain tableware pieces are made in Ohio
Dock 6 Pottery dishware, casserole dishes and more are made in Minnesota
Emerson Creek Pottery dishware, bakeware and servingware is made in Virgina
Hall China by Homer Laughlin Co. manufactures servingware, dishware and more for the service industry in Ohio
HF Coors manufactures dishware and servingware for home and commercial use in Arizona
SeaGlass recycled glass dishware is made in the USA and available at Vivaterra.
American Made Drinkware
Libbey glassware is made in Ohio
Patriotic Patch tumblers are patriotic and made in the USA
Smile Drinkware USA tumblers are made in America
Tervis tumblers are made in Florida Please Note: stainless steel tumblers are not American made
Made in USA Silverware
Liberty Tabletop high quality stainless steel flatware is made in New York Learn more about Liberty Tabletop American made flatware at the top of this post!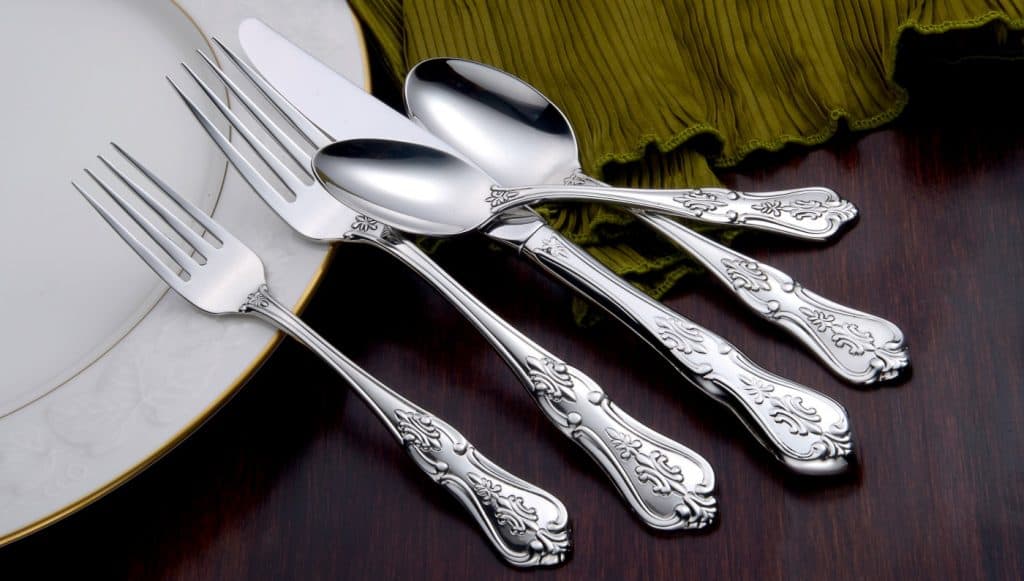 Made in USA Servingware
American Heirloom Inc. cutting boards, cake stands and more are made in Brooklyn, New York
American Stonecraft stone food slabs, made in Massachusetts
Architec serving bowls and spoons are American made
Calibowl no spill dip, soup and serving bowls
David Rasmussen Design wooden serving ware and barware is made in Colorado
Holland Bowl Mill wooden serving bowls and food preparation bowls are made in Michigan
Port LIving Company concrete shakers and tabletop accessories are made in South Carolina
The Great Alaskan Bowl Company wooden serving and soup bowls are handmade in Alaska.
American Made Small Appliances
Don't miss our source list of made in USA kitchen appliances and household appliances.
Blendtec blenders are made in Utah Get Jill's Vegan Gluten Free Breakfast Cereal (made with a Blendtec) recipe here.
C. Palmer waffle irons, pizzelle irons, ravioli molds and more, made in Pennsylvania
Champion Juicer commercial and home use juicers, made in California Learn how my family uses the Champion juicer to make apple cider here.
KitchenAid stand mixers are manufactured in Ohio
Vitamix high performance blenders are manufactured in the USA.
American Made Utensils/Gadgets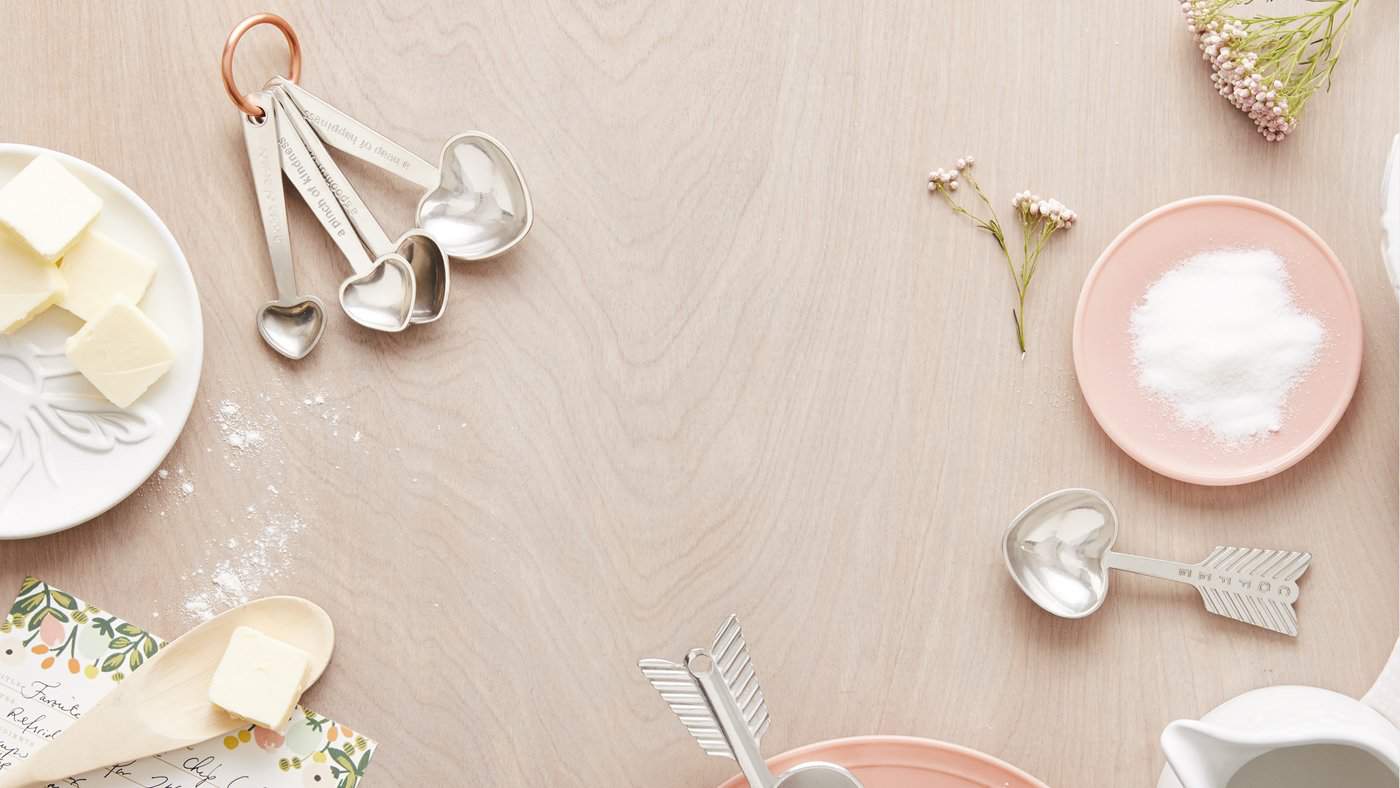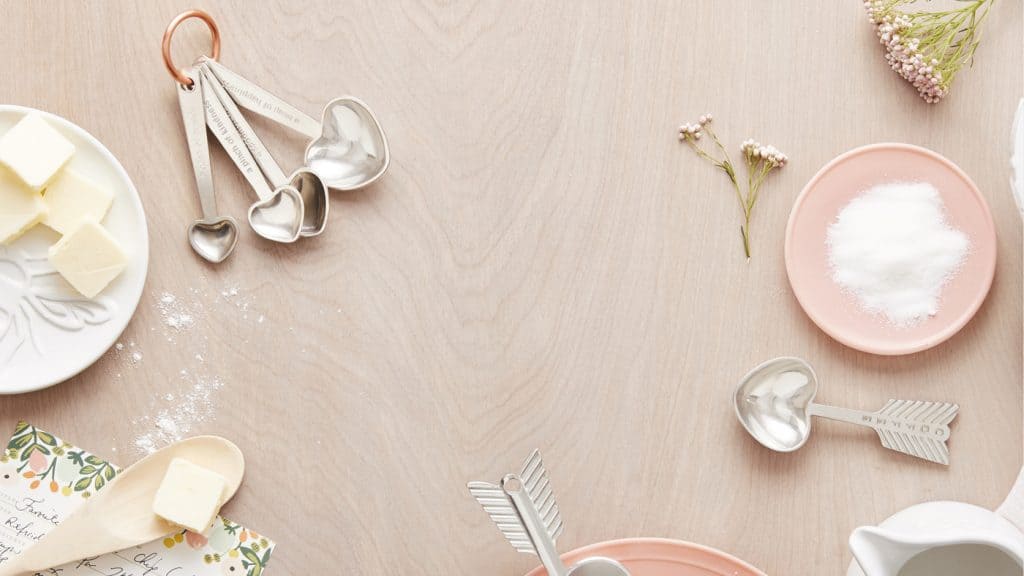 Alfi high performance kitchen knives are made in USA
Ann Clark Ltd cookie cutters come in all shapes and sizes and are made in Vermont See how my kiddo's and I make Halloween cookies with Ann Clark cookie cutters here.
Beehive Handmade kitchen gadgets- measuring cups, serving utensils, and more, made in Rhode Island, Made in USA Kitchenware Deal: Save 10% on your Beehive Handmade order with promo code USALOVE No expiration.
CopperGifts copper cookie cutters are made in Kansas
Crosby & Taylor handcrafted pewter measuring spoons and more, made in Oregon
Cutco knives are made in New York
Dexter-Russell knives are made in Massachusetts
Dexas cutting boards are made in Texas
Epicurean kitchen utensils and cutting boards are made in Minnesota
Fletcher's Mill kitchen utensils and pepper mills, rolling pins and more are made in Maine
Glass Dharma glass drinking straws are handmade in California
Heartwood Forge knives are handcrafted in Georgia
Unicorn pepper mills are made in Massachusetts with parts made in the USA and Italy
Warther Cutlery knives have been hand crafted in Ohio for over 100 years.
Zeroll Co. manufactures sever lines of ice cream scoops in Florida.
Retailers With a Selection of Made in USA Kitchenware Products
Vivaterra offers a selection of American made Eco friendly kitchenware products including dishware, and servingware.
Sur La Table has a large selection of made in USA bakeware, dishware, kitchen gadgets, and more.
Joss & Main has a large selection of made in USA items including dishware, wine and champagne glasses and kitchen gadgets.
LOVE THIS LIST?
Honestly, you're going to love these too:
Made in USA Kitchenware: The Ultimate Source List
American Made Appliances You Can Trust
Homemade White Bread Recipe using a KitchenAid Stand Mixer
American Made Cast Iron Recipes We Love