This USA Love List Source List is a long one, and I am sure it will be getting longer!
Kitchenware is a category that covers tools, utensils, appliances, dishes, and cookware that can be used in the process of preparing and serving food. Everyone has and needs kitchenware items. The next time you are ready to replace your cookware, bakeware, dishes, or kitchen utensils, be sure you check this list first so you can make that purchase an American made one!
These items also make great gifts. Bookmark this list of made in USA kitchenware so you can easily find it when you need to purchase a wedding, bridal shower, anniversary, birthday or holiday gift.
Made in USA Kitchenware
Handcrafted in the USA Cookware & Bakeware: 360 Cookware
The Team at 360 Cookware knows that you want to be an exceptional home chef. In order to do that, you need the best cookware to help to create meals your family and friends will love. A home chef's biggest challenge is that the cookware that is being used is inefficient and worn out. Poor cookware leads to cooking frustrations. 360 Cookware believes that your kitchen is the best restaurant in town, so it needs to be equipped with the best tools. They understand how much joy cooking brings, and how good it feels when someone asks for more, which is why over 60,000 kitchens just like yours have been equipped with high quality heirloom cookware.
360 Cookware is designed with technology that allows for healthy vapor cooking, which heats food faster and at lower temperatures. Vapor cooking locks in flavor and nutrients eliminating the need for added oils or fats. They aim to provide customers with a unique cooking experience. All 360 Cookware heirloom quality bakeware and cookware products are manufactured in one of the country's leading sustainable cookware factories. 360 Cookware products are handcrafted in the USA with T-304 Surgical Grade Stainless Steel and are free of any harmful coatings like PTFE.
Take 20% off 360 Cookware with discount code USALOVE. No expiration. One use per customer.
American Made Flatware and More Kitchenware Items: Liberty Tabletop
Manufactured in New York by Sherrill Manufacturing, Liberty Tabletop is the only silverware made solely in the USA. Liberty Tabletop made in USA stainless steel flatware is made from domestically sourced steel that is 8 to 10 percent nickel and 16 to 18 percent chromium. Unlike stainless steel used in foreign flatware manufacturing, Liberty Tabletop guarantees that the metal mix in their stainless steel does NOT contain lead, mercury, or any other toxic metals that we don't want in our mouths. Liberty Tabletop flatware is available in a variety of patterns and is sure to be used for generations.
Liberty Tabletop has partnered with several other USA made brands to offer you everything you need for your tabletop, kitchen and beyond! Whether you are looking for made in USA dishes, glasses, silverware, cookware or bakeware, the Liberty Tabletop online store has it all, made in the USA.
Made in USA Kitchenware: The Ultimate Source List
If we missed your favorite made in USA kitchenware manufacturer, let us know in the comments. This list is frequently updated.
Made in the USA Bakeware & Cookware
Made in USA Kitchenware Deal: Save 20% on your 360 Cookware order with promo code USALOVE.
Don't miss our source lists for American made pots and pans and made in USA baking pans and baking dishes.
Made in USA Dishware
Annieglass glass dishware and servingware is handcrafted in California.
Bauer Pottery dishware and serving ware is handmade in California. Starting in 1878, the company gained success producing a variety of utilitarian pieces for direct sale and to other manufacturers and distillers. Bauer Pottery continues to captivate antique collectors across the country manufacturing replicas of original Bauer designs, in many original and new colors. The pieces are stunning, simple, and sleek. They make a great wedding, housewarming, birthday, or holiday gift that supports jobs in the USA.
Becky Pottery ceramic mugs, plates, bowls and platters are made in Maine.
Bennington Potters stoneware pottery dinnerware, mugs and more are handmade in Bennington, Vermont.
Chinet disposable dishware is made in Kansas. Visit the Chinet Amazon shop.
Correlle dishware is made in Corning, New York.
Dock 6 Pottery dishware, casserole dishes and more are made in Minnesota.
Emerson Creek Pottery dishware, bakeware and servingware is made in Virgina.
Fiesta colorful place settings, bakeware, and serving ware, made in West Virginia. Fiesta Dinnerware is known for its fun mix and match colors – 15 in all! What's great about these dishes is that they are durable; have a 5-year chip resistant warranty, and are microwavable, dishwasher safe, and oven-proof.
hanselmann pottery has been making hand thrown stoneware for the home and table in the New Mexico since 1970. This pottery is really special. You can tell right when you touch it. It's both delicate and sturdy at the same time. I love how the style of hanselmann pottery can pair well with other dishware collections in a way that makes it stand out but also works to complement the other pieces on the dinner table. It's the perfect table top addition to your collections.
HF Coors manufactures dishware and servingware for home and commercial use in Arizona.
SeaGlass recycled glass dishware is made in the USA and available at Vivaterra.
Made in USA Silverware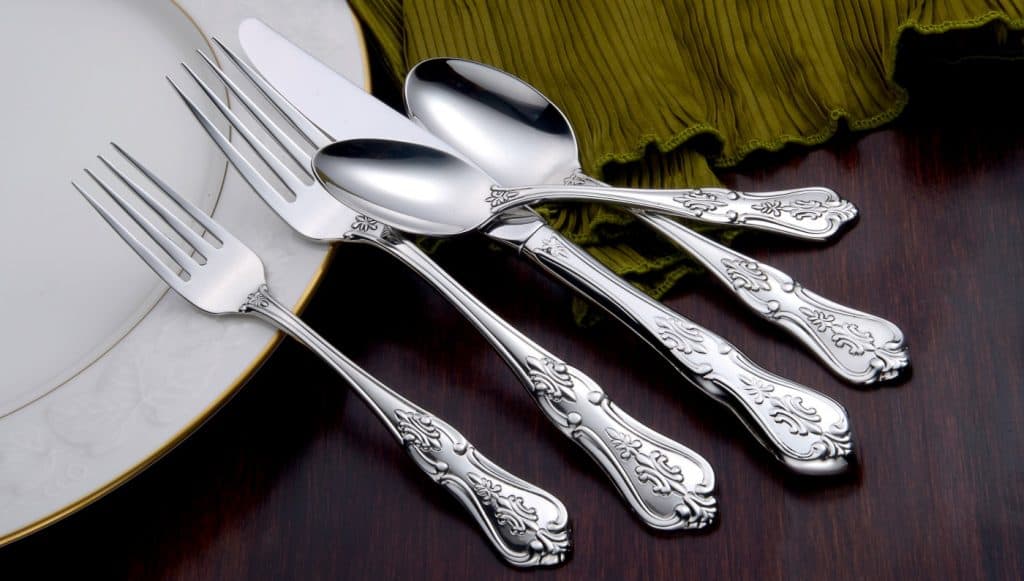 American Made Utensils/Gadgets
Don't miss our source list of made in USA kitchen utensils, and our list of best Made in USA measuring cups and measuring spoons and kitchen knives made in USA.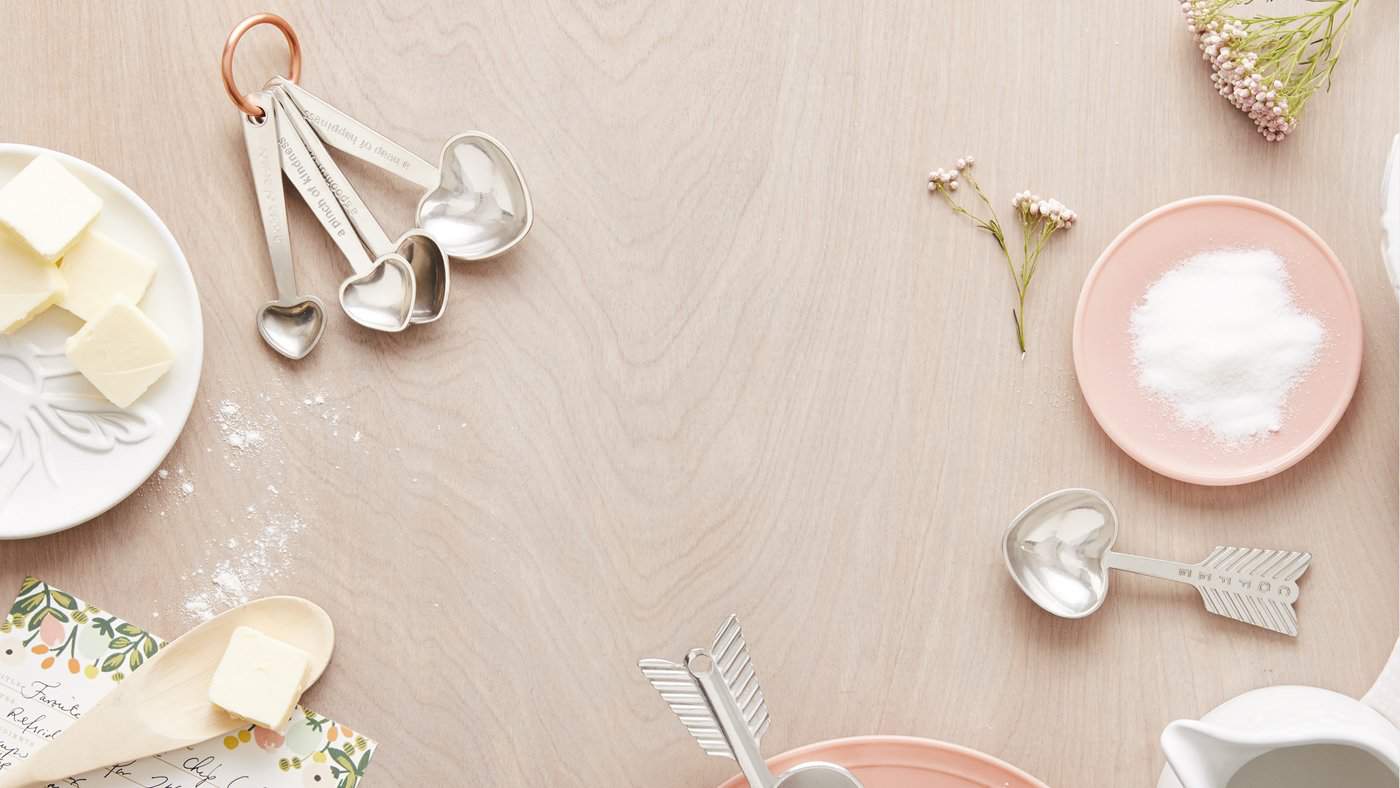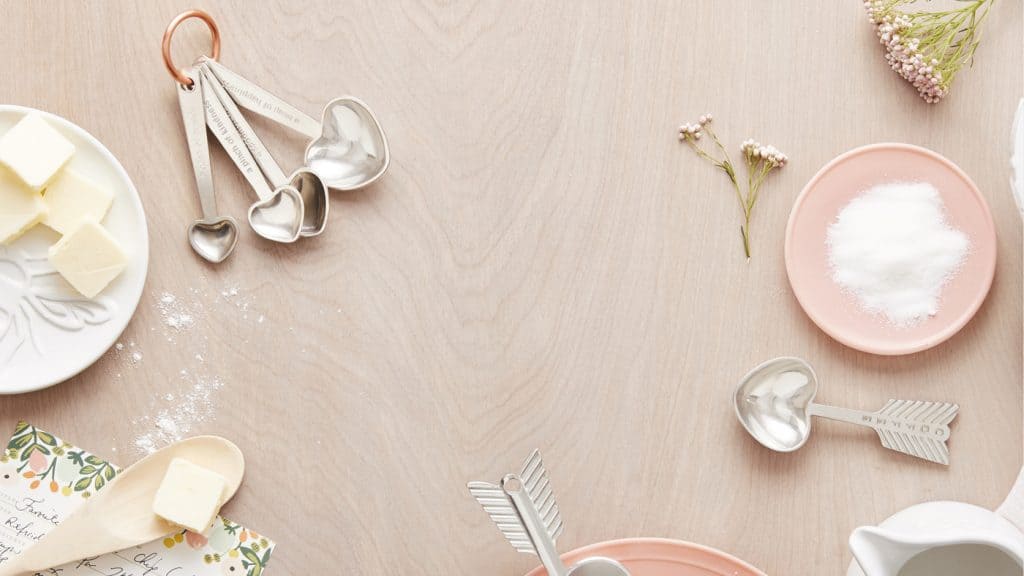 Retailers With a Selection of Made in USA Kitchenware Products
Vivaterra offers a selection of American made Eco friendly kitchenware products including dishware, and servingware.
Joss & Main has a large selection of made in USA items including dishware, wine and champagne glasses and kitchen gadgets.
Have you visited our Made in USA Shopping District? It is the place to start your shopping when you want to find the best of American-made.
Love this list? We know you will love these lists too!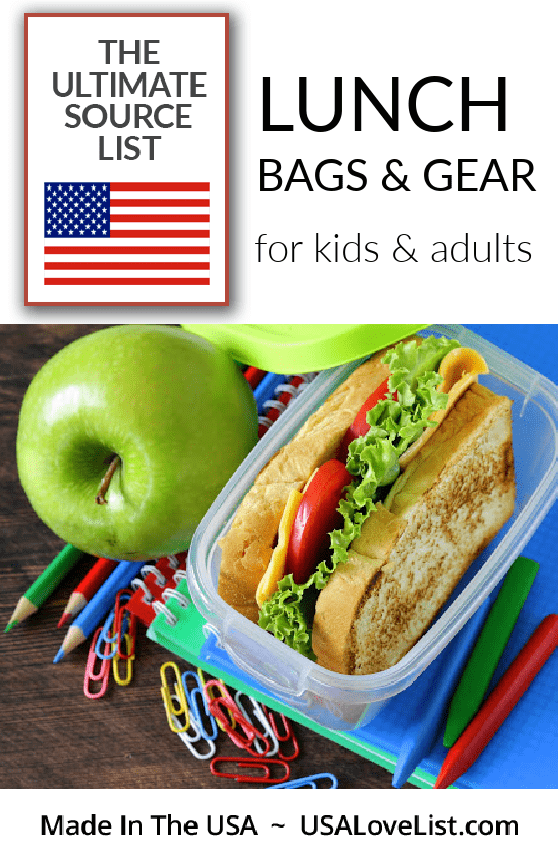 Pin this list to save it for later!