Looking for a unique gift that a child age 4-10 will LOVE? With two kids of my own in this age group, I know how difficult it is to find a gift that is fun, of great quality, AND made in the USA. Here is my latest list of the best gifts for kids, all American made.
The Best Gifts for Kids: Made in the USA
Luke's Toy Factory toy trucks are made from sawdust reclaimed from US furniture manufacturers. These Eco friendly toys use less plastic than traditional toys. Not only are these toys popular trucks, but they are also 3D stacking puzzles. These STEM toy trucks are made in Connecticut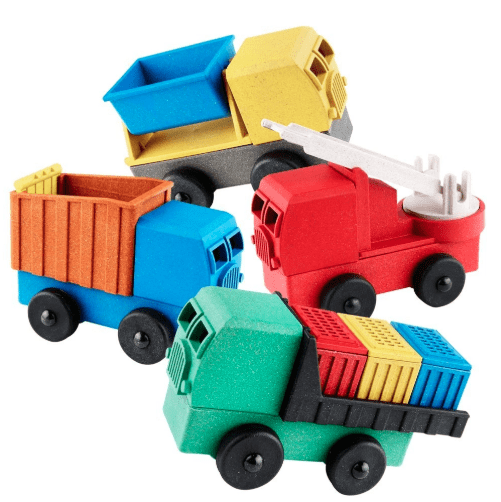 If you have a kiddo that loves popular dolls like the American Girl Doll, than the made in USA doll furniture, doll clothing, and doll bedding available at Lehman's is a must have. Ellie and Mattie wooden doll furniture is handcrafted in the USA by Amish craftsmen.
Puzzles make a great gift for kids of all ages. White Mountain Puzzles, located in the White Mountains of New Hampshire, manufactures all of their puzzles in the USA. I love this puzzle company because they offer puzzles at all levels of difficulty. My kiddos and I work on a puzzle together. Completed puzzles are poster image quality and we even frame them and hang them on the wall in our family room. There are more options on our Made in USA Jigsaw Puzzles Source List.
Building toys are always a huge hit with my kids. Qubits construction pieces are manufactured in Florida and are a perfect gift for your builder age 6-16. Qubits are a recognized and award-winning STEAM (Science, Technology, Engineering, Art, and Mathematics) learning toy. We have more ideas like this on our list of made in USA gifts that inspire learning and creativity.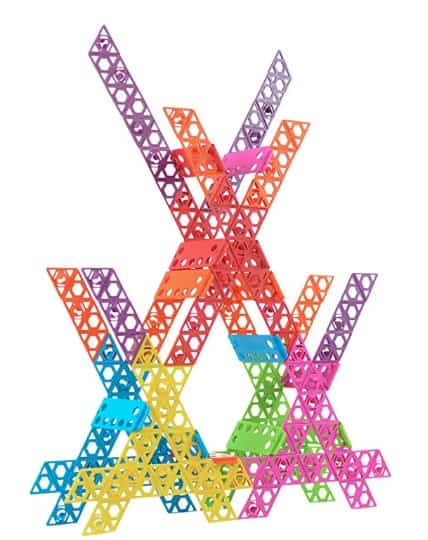 If you know a kid that has more building toys than they know what to do with, than a Swoop Bag is a gift that they need. The Swoop Bag is available in many different sizes. The large bag, pictured here, is great to store and contain a whole lego collection (it can hold up to 17 pounds of LEGOS). The smaller bag is perfect to bring a small number of LEGOS on a trip. Check out our other ideas for Made in USA gifts for kids who love LEGOS.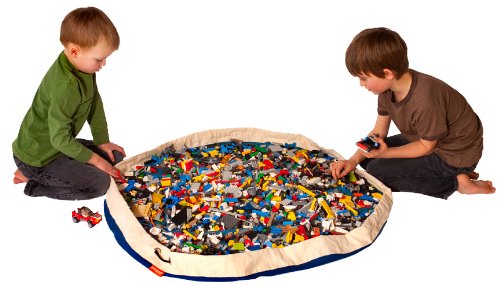 Green Toys pretend play and developmental toys are 100% made in the USA from recycled milk jugs. Green Toys has a great selection of toys to chose from and they are durable and fun.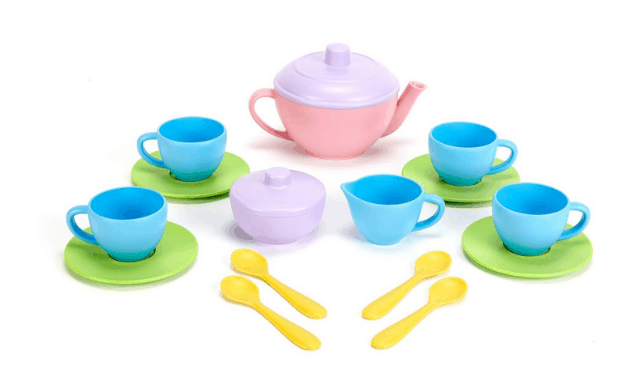 Twirly Girl dresses are a fun gift for your little fashionista. Twirly Girl dresses and skirts are made in the USA from high quality, colorful domestic and imported fabrics. They are available in little girl and tween sizes. These dresses are comfortable and FUN! Some styles are even reversible!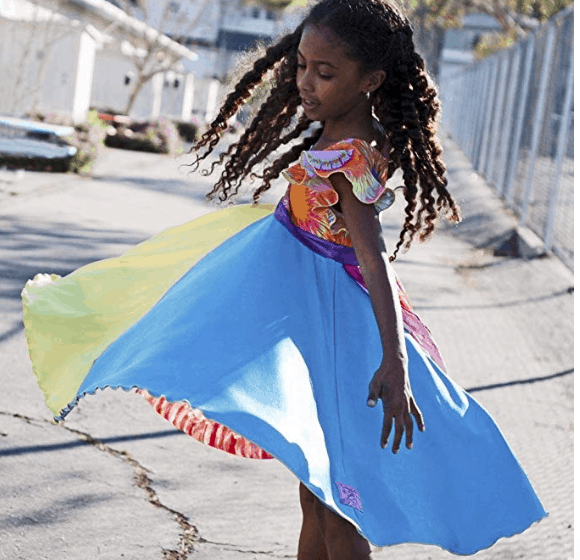 LOVE THIS LIST?
Honestly, we know you will love these lists too!
Want, Need, Wear, Read: Simplify Gift Giving With These American Made Gift Ideas
Made in USA Building Toys for Kids of All Ages
American Made Baby Toys, Toddler Toys, and Preschool Toys
American Made Outdoor Games and Toys We Love
American Made Gifts for Kids Who Love Legos
Gifts That Inspire Creativity and Learning for All Ages
American Made Gifts for Kids Under $10
Personalized Gifts for Kids, Made in USA
The Best Gifts for Kids, Made in USA
American Made Princess Themed Gifts
Clothing Gifts for Kids, Made in USA