Looking for a unique gift that a child age 4-10 will LOVE? With two kids of my own in this age group, I know how difficult it is to find a gift that is fun, of great quality, AND made in the USA. Here is my latest list of the best gifts for kids, all American made.
The Best Gifts for Kids: Made in the USA
Whittle Shoreline Railroad Wooden Toy Trains
Everyone knows a train fan! Since 1996, family-owned Whittle Shoreline Railroad has been handcrafting wooden toy trains in Kirkwood, Missouri. Whittle Shoreline Railroad wooden trains are made to look like real trains that can be spotted on tracks across North America. Imagine the surprise on your train fan's face when he or she receives a freight train or passenger train that looks just like the one that has been seen in real life! Whittle Shoreline Railroad toy trains are compatible with major wooden railways such as Thomas, Brio, and Chuggington. These high-quality toy trains are available for purchase in sets or by individual pieces.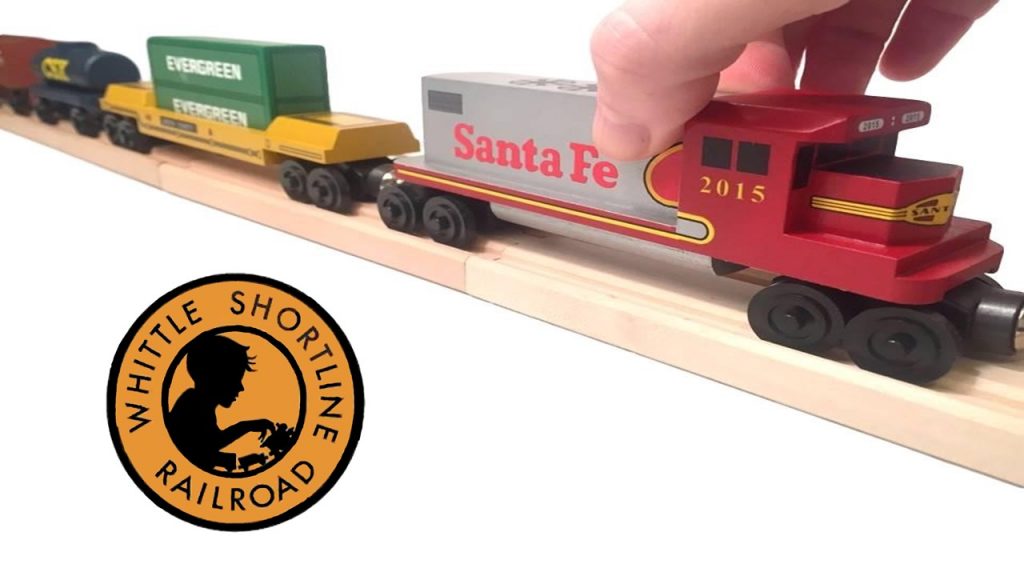 Enchanted Slumber All-In-One Organic Sleeper
Owner, designer, and mom Anna Spanton has taken the utmost care to create a warm and whimsical organic collection that puts the three parts of a sleeper into one easy-to-use rollup: Quilted Pad + Blanket Covering + Lavender- Scented Buckwheat Pillow. The Enchanted Slumber All-In-One Organic Sleeper came out of Anna's observations of parents juggling pillows, blankets, pads, and stuffed animals for nap time. She was inspired to design a cozy sleeping bundle that a child would love to snuggle into and take off for dreamland. Each Enchanted Slumber blanket sleeper is handcrafted by artisans in the USA. The materials were chosen for wellness and environmental sustainability. Enchanted Slumber organic sleepers are "made to last beyond the joy of childhood" and meant to become treasured heirlooms that can be passed on to a sibling or friend. Enchanted Slumber's core values include the pursuit of wellness, beautiful design, and environmental sustainability. Enchanted Slumber Blankets are available at EnchantedSlumber.com, and come in little kid and bigger kid size options.
Save 15% on your Enchanted Slumber order with code USALOVE
Superfly Kids Super Hero Capes
can be personalized with a symbol and letter that is special to your young superhero. There are even superhero accessories that can be purchased too. Don't be jealous, these capes are even available in adult sizes so you could be the dynamic superhero duo.
Puzzles make a great gift for kids of all ages.
White Mountain Puzzles,
located in the White Mountains of
New Hampshire
, manufactures all of their puzzles in the USA. I love this puzzle company because they offer puzzles at all levels of difficulty. My kiddos and I work on a puzzle together. Completed puzzles are poster image quality and we even frame them and hang them on the wall in our
family
room.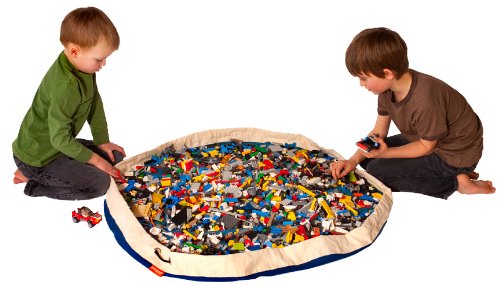 If you know a kid that has more building toys than they know what to do with, than a
Swoop Bag
is a gift that they need. The Swoop Bag is available in many different sizes. The large bag, pictured here, is great to store and contain a whole lego collection (it can hold up to 17 pounds of LEGOS). The smaller bag is perfect to bring a small number of LEGOS on a trip.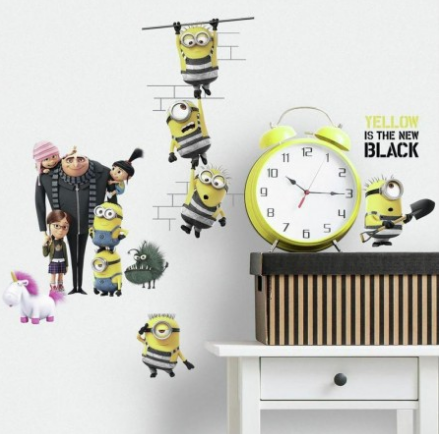 For the child that does not need more toys,
RoomMates wall decals
are the perfect gift option. RoomMates wall decals are available in many different themes including inspirational quotes, sports, Disney movie characters, and more. There is sure to be some decals that suit the personality of the child who you are purchasing for.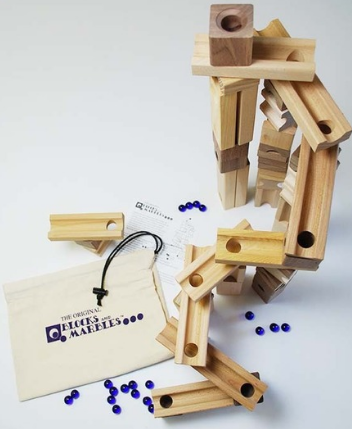 My kiddos and I recently received some made in USA
Mighty Fun!
toys to test out. The Mischief Maker slingshot was instantly snatched up by my 10 year old the second the package was opened. The sword and shield we received (which can be personalized) is a hit with both my 8 and 10 year old.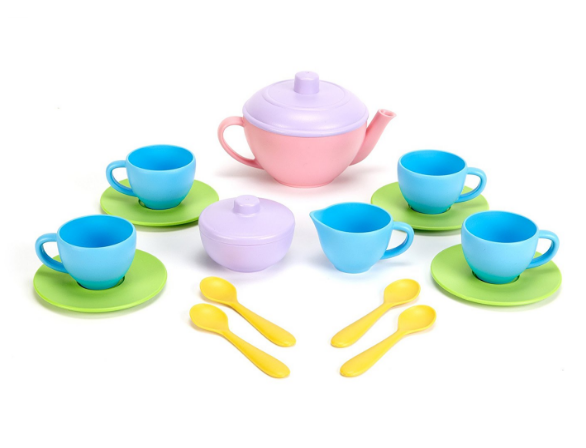 Green Toys
pretend play and developmental toys are 100% made in the USA from recycled milk jugs. Green Toys has a great selection of toys to chose from and they are durable and fun.
Disclosure: This is a sponsored post which USA Love List is proud to share with you because, sponsored or not, we only share stuff we love.