If I'm going to spend a little more on a luxury gift, you'd better believe it will be made in the USA. Finding amazing American made women's luxury gifts just got easier. Luxury that's well made, is always worth the investment in American made.
Affordable Luxury Gifts for Women, All Made in the USA
All Authenticity 50 luxury bedding is 100% made in the USA from "seed to stitch".  Authenticity 50 luxury sheets, pillow cases, and duvet covers are manufactured from Supima cotton. Supima cotton is two times more expensive than regular cotton and is even MORE expensive than Egyptian Cotton. Authenticity 50 bedding is crisp, comfortable, and long lasting. Authenticity 50 luxury bedding is now available in Carolina Gray, as well as Signature White.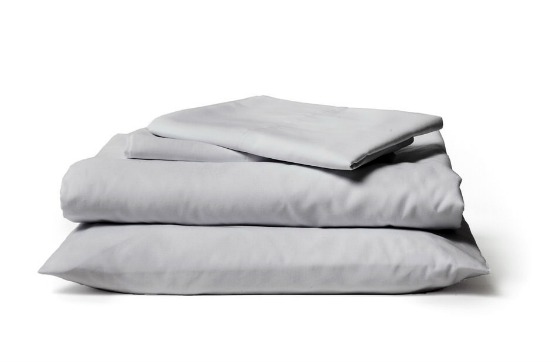 Steger Mukluk boots are the perfect made in America equivalent to UGGS. In my opinion, Steger Mukluk boots are classier and more stylish than UGGS anyday! These boots are made in Ely, Minnesota from the best, warm, long lasting moosehide.
If you're looking for a great last minute gift under $100, massages are always a great idea. Have you heard of Soothe – the app designed in California to bring you massage to your home or office? Soothe provides on demand massages, in most major cities, by massage therapists who have been vetted and trained. It sounds pretty nice, right? Simply book the type of massage you want (Swedish, Deep Tissue, Sports, Pre-Natal, or Couples) for 60, 90, or 120 minutes. Play ahead or book within an hour, a massage therapist will come directly to your home or office with their own massage table, sheets, and massage oils. There's no greater luxurious indulgence than booking a massage within the comfort of your own space. Download the Soothe app to book your massage now.  Sign up with code KRBXI for $30 off your first massage. 
Despite its seemingly French name, the
LA MER
brand was born in California where it continues to be made. Its products transformation power to heal skin make it no wonder that the brand has a cult following. The legendary Crème de la Mer has the power to transform the skin, rejuvenating and renewing even the driest complexions.
The 
Clara Sunwoo liquid leather jacket
will add style and luxuriousness to any outfit. The soft, knit jacket will surly be her favorite.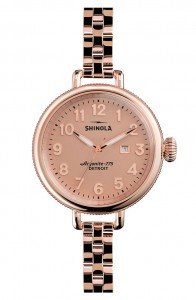 I am obsessed with this  
Shinola 'The Birdy' Bracelet Watch, 34mm
. The style is a feminine and classic American style. The stainless steel watch is made in Detroit by craftsmen with Swiss made movement parts, and plated in rose gold.
I always love getting and giving the gift of pampering. There's nothing more luxurious than
Guerlain Spa's
 Milk, Haute Honey and Rooftop Herbs.
This luxury manicure and pedicure features the hotel's rooftop produced honey and herbs. A rosemary and lemon sugar scrub exfoliates dry winter skin, leaving it silky smooth. Read my review
here
.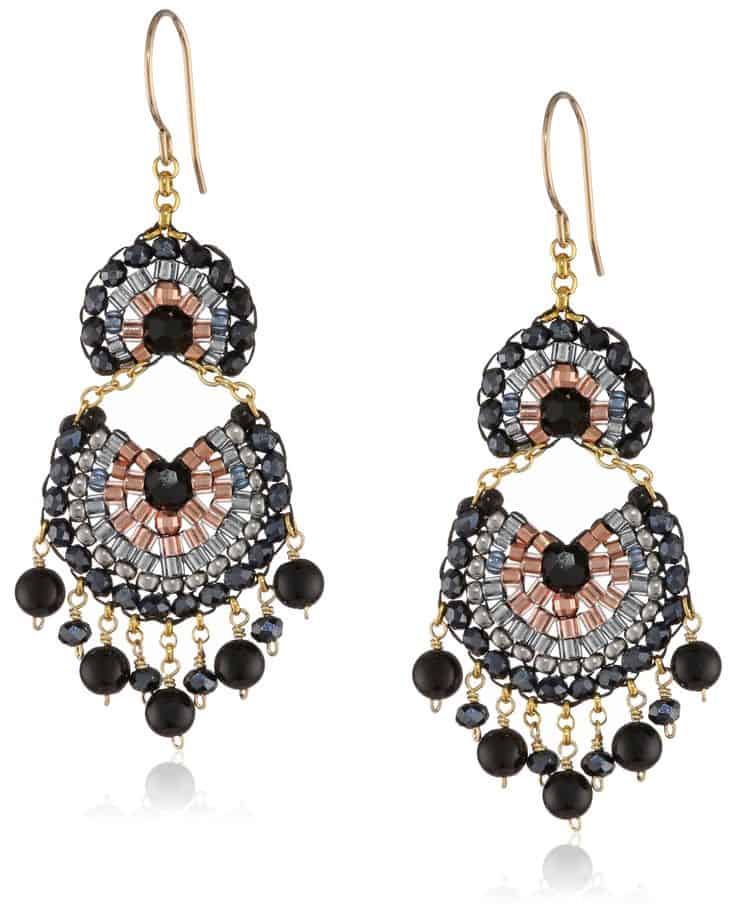 Miguel Ases Collection
is handcrafted in America. He transforms 14K gold-fill, sterling silver, semi-precious stones, fresh water pearls, and cultured pearls into works of wearable art.
Miguel Ases Onyx and Rose Gold Fan Multi-Drop Earrings
make for a stunning statement and a vibrant conversation starter.
The stylish, assembled in the USA  
La Mer Collections Leather and Chain Wrap Bracelet Watch
, which functions as much like a bracelet, as it does a watch.  They wear well, plus they are comfortable and adjustable.  I love the brown tone and silver combination because it's neutral enough to wear with everything, but still stands out as a statement piece.
Rare El'ements
is a non-toxic luxury hair care line will give you the body you've always wanted, but never even knew existed. These products work well to clean, hydrate, and volumize your hair without any fuss. They smell heavenly too.
For more American made luxury gift ideas, don't miss the following USA Love List articles
Luxurious American Made Gifts for Men
Discover Luxury Bedding Made in the USA by Authenticity 50
Spring Style for the Luxe Lady
Disclosure: This is a sponsored post which USA Love List is proud to share with you because, sponsored or not, we only share stuff we love.