Start off right with step one and choose an American made face wash that meets the needs of your skin.  Choosing the right face wash for your skin type can be irritating, literally.  I have tested and recommended the face washes below for common skin types. Skin care is an area where you do not want to compromise on buying American. Any of these cleansers make a great addition to your facial home care routine. Any other concerns or facial needs you may have can be addressed with your treatment products or moisturizer.
Don't miss our source lists for American made beauty products, and made in the USA natural beauty products.
American Made Face Washes: Which one is right for your skin type?
pur~delicate by pur~lisse is a creamy soy milk cleanser formulated for sensitive skin.  It is free of fragrance, color, petro chemicals, GMO ingredients, parabens and sulfates.  It doubles as a makeup remover  I love it for the white tea ingredient.  It does not irritate and still gives anti-aging benefits, a delicate balance for sensitive skin.
Queen Bee Honey Lavender Cleanser is great for combination skin.  Honey heals and moisturizes so it works for keeping the balance.  Using lavender gives it antibacterial properties to ward off breakouts and heal them faster.  Their cleanser has a natural foam which achieves the feeling of a thorough cleansing without leaving skin stripped.  Their cleansers are clean products and use all natural, organic and botanical ingredients.  I use this anytime my skin is showing signs of stress.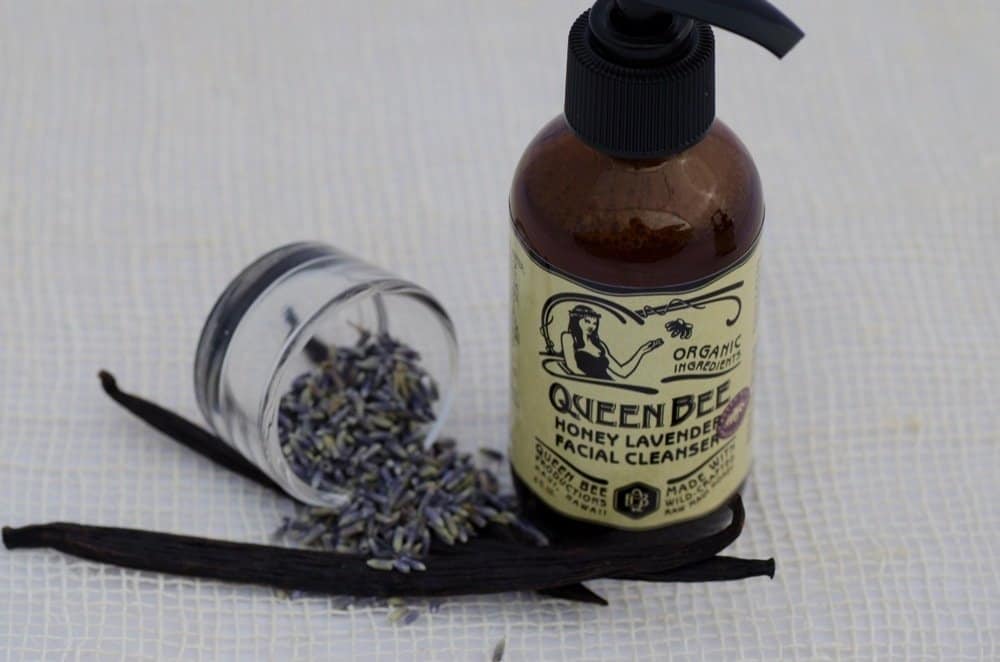 Pacifica Sea Foam Complete Face Wash is for all skin types.  Coconut water and other active ingredients leave well hydrated and healthy skin.  It is especially good for brightening up your complexion with non-abrasive and all natural papaya as an exfoliant.  The cleanser is sulfate free and of natural and marine ingredients.  It removes makeup, cleanses toxins and tones skin.  This is my go to travel and shower cleanser because it is so effortless and multipurpose.
Pacifica Sea Foam is a beauty bargain for less than $11!
Mineral Fusion Ultimate Moisture Cleanser is for dry skin.  A cream cleanser is ideal to not disrupt skin's natural oils.  Massaging a cream cleanser in to your dry face will loosen up all the makeup and wash it and toxins away with water.  When you use this nourishing cream it moisturizes any dry, stressed patches too.  It works better at cleansing than some cream cleansers using, sea clay, a natural detoxing ingredient.
Mineral Fusion Purifying Gel Cleanser is for normal to oily skin types.  An effective cleanser is needed to break down an over production of oils.  This cleanser gives a rich lather to dissolve the surface oil, makeup and toxins.  They paired clay with natural essentials oils that are antibacterial and help to calm down oily skin.  This leaves the skin feeling fresh and pores toned.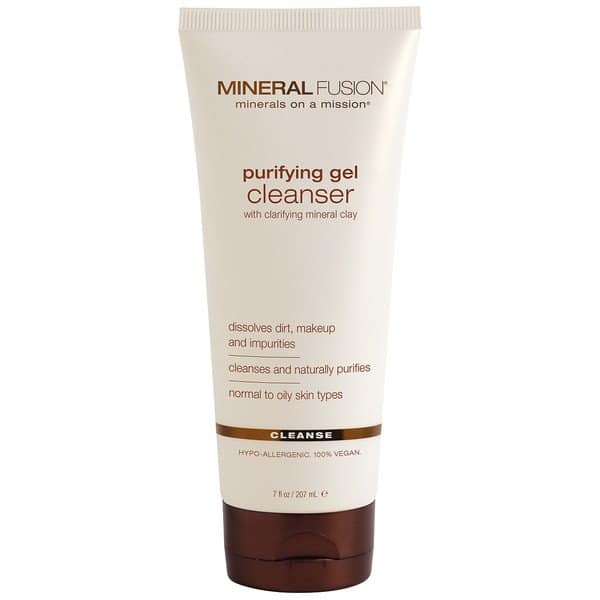 I can personally attest to the effectiveness and high quality of these American made facial cleansers.  These will meet your cleansing needs.  However, most of us have multiple skin care concerns.  Anyone looking for a recommendation of other treatment products or moisturizer are welcome to comment below.
Follow USA Love List's board American Made Skin Care on Pinterest.