Finding Clean, Natural Beauty Products
Are your beauty products as clean as you think they are? Once I found out about the Think Dirty app, I scanned all of my beauty and personal care products to see how dirty or clean they were. Any guesses on the results?
Natural Beauty Products, Made in USA
You can use the app to look up what chemicals are in your products, and the side effects that they cause. I ended up throwing away over 90 percent of my products, and I had to replace them with natural beauty product alternatives.
I was more interested in finding products with clean ingredients than basing my decisions on the number rating from the app. Some products could have a low (good) rating but still have hidden dirty ingredients. The app isn't perfect, but it's a great place to start if you're looking to use non-toxic beauty products. You can also check the Environmental Working Group (EWG) to see how products rank.
Why You Need Natural Beauty Products You Can Trust
Our skin is our body's largest organ, and whatever we put on our skin is entering our bloodstream. It's pretty scary to think I've been regularly using some very toxic products. While ignorance is bliss, knowledge is power. I realize replacing all your beauty items with clean beauty brands can be a daunting task, but consider replacing each one as you run out of what you're currently using. Of course, you'll want to choose natural beauty products made in the USA because it's important to support American businesses, but also because you want to have the highest degree of trust.
If you're like me, you use a lot of different beauty and personal care products, depending on the time of year, or just your mood. I tried to offer an extensive list of non-toxic, clean beauty brands and personal care options for every category.
I encourage you to click through to learn more about these clean beauty products. Each of these brands is doing really great things and offering amazing non-toxic beauty offerings.

Pin this list to save it for later!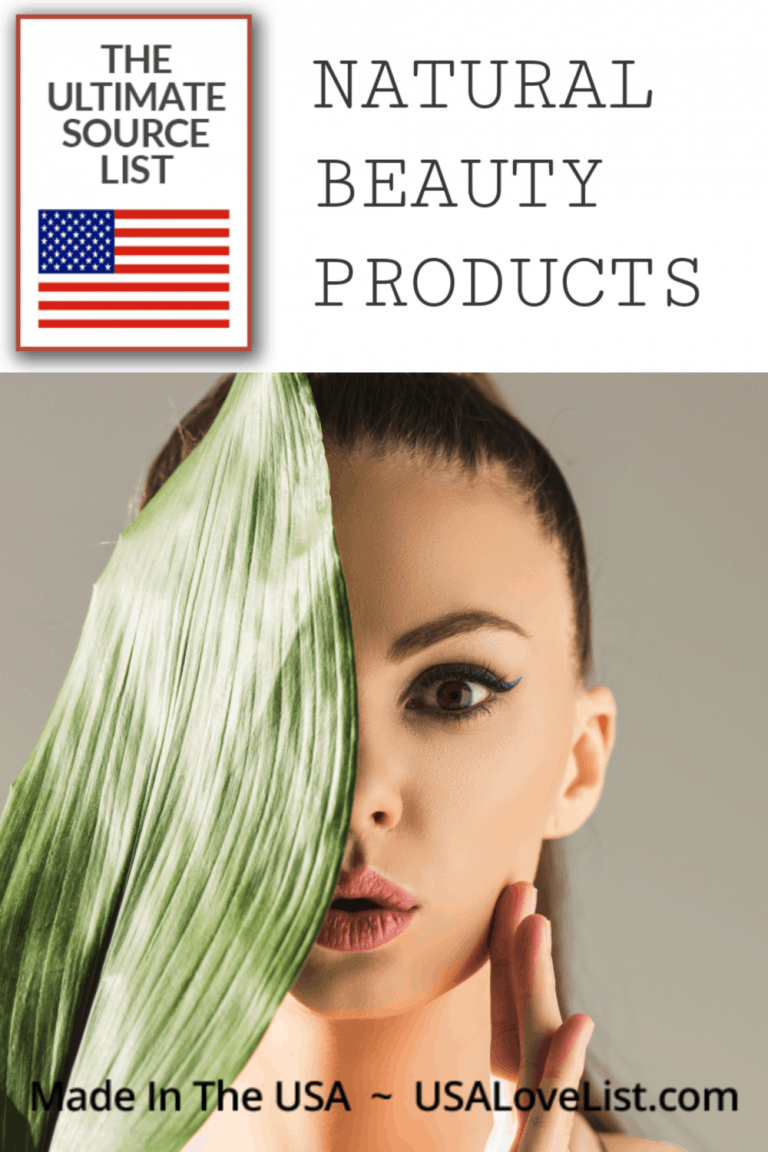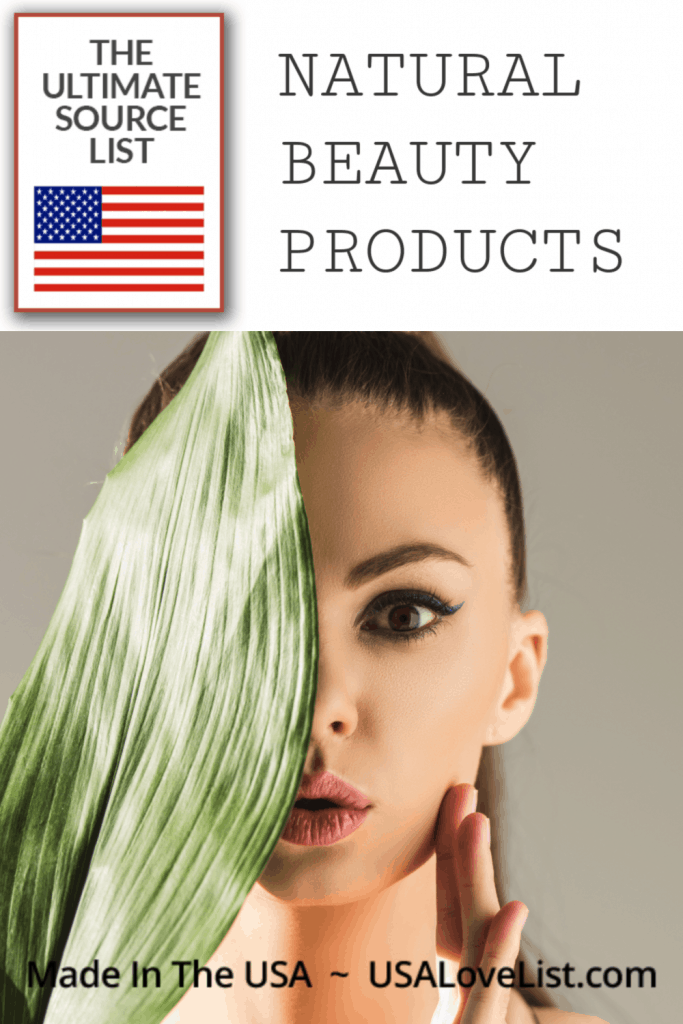 Please share this list with women in your life whom you love. Let's support American companies making products we can TRUST.
Have you visited our Made in USA Shopping District? It is the place to start your shopping when you want to find the best of American-made.
Disclosure: This post is a sponsored post which USA Love List is proud to share with you because, sponsored or not, we only share stuff we love.