One thing we have not discussed here at USA Love List is music made in America. How have we missed this? When you support American artists by buying their music and attending their concerts, it is the same as buying American products. And what better timing to share with you a 4th of July playlist to spin over the next couple of days as we celebrate America's birthday.
4th of July Playlist
You can listen to my favorite "national anthems" by following my Amuuurica playlist on Spotify. I'd be touched to DJ your BBQ with my 4th of July playlist, but for now I'll share with you a few of the songs on the 45 track playlist which includes many different genres.
'American Girl' by Tom Petty and the Heartbreakers: Have you ever been asked the question: "If you were a professional baseball player, what song would select to play as you step up to the plate?" I'd pick this classic. I saw them live at Firefly Festival in Dover, DE a couple weekends ago and they've still got it. 'American Girl' was their encore.
'Party In The USA' by Miley Cyrus: I miss the 'Party in the USA' Miley, but alas it's still a great song… always a solid wedding reception or karaoke request.
Country music is the epitmy of America. Kenny Chesney just announced that he has a new album coming out in November, but he gave us his single 'American Kids' to wet our whistles over the summer. It pretty much sums up your childhood. If you can't relate to the lifestyle references in the lyrics, then you probably didn't grow up in the good ol' USA.
'Welcome To The Future' by Brad Paisley- I saw him on Saturday for the third time and once again walked away thinking how he is one of the most down to earth, all American guys who just happens to have a career in music. He can rip a guitar like nobody's business and creates all of his own production which can engage any concert goer. This song gives me chills as he sings about things you wished and hoped for in the past that have now come to fruition. Everything from playing pac-man at an arcade to phones with video games. It also references Rosa Parks and Martin Luther King as if they could know how far we've come as a country… wherever we were going, well we're here!
'American Secrets' by Parachute:  Have you heard of Parachute?  Great band and a good group of guys from Virginia.  'American Secrets' is a good song, but their other stuff is addictive.  Give them a listen and you won't be disappointed.
'Made In The USA' by Demi Lovato just released this song as her second single off of her fourth Album "Demi" on June 27, 2013. It's a patriotic love song worth turning up on a long drive.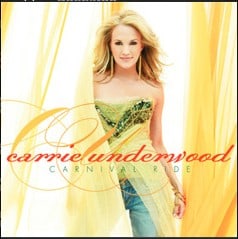 'All-American Girl' by Carrie Underwood: The story of an an American family raising an all-American girl. We've seen Carrie live out the American dream and grow from an American girl into an incredible American woman and artist after winning American Idol in 2004. You can tell she still has her southern roots and fame hasn't gotten the best of her.
'Born in the U.S.A.' by Bruce Springsteen is both the album title name and one of Springsteen's biggest single hits. Between this and 'God Bless the U.S.A. ' by Lee Greenwood, I don't think "American" music gets much better than these two classics.
Besides buying music there are other ways to support the American economy with music.  Music festivals have become very popular over the past decade here in the states.  It took us a while to catch up with Europe, but we finally have great festivals that are a complete Made in USA Experience.  The next one we have our eyes on is the growing Budweiser Made in America Festival being held labor day weekend in Philadelphia and LA, organized by the one and only Shawn "Jay-Z" Knowels-Carter.  The festival's proceeds will help support local communities through the United Way.  We hope to see you there!
Baby you're a 'firework'… Have a great fourth of July while enjoying some great American music!
This article was written by Alexis McDowell, a USA Love List contributor.
Have you visited our Made in USA Shopping District? It is the place to start your shopping when you want to find the best of American-made.
SUPPORT AMERICAN MADE. THESE POSTS HAVE TIPS THAT WILL HELP YOU DO JUST THAT.

What Does the Made in the USA Label Mean? Your Questions Answered.
Trying to Buy American? 3 Rules to Follow EVERY time you go Shopping
Ask your favorite stores to help you Buy American
Let's buy American made gifts. We've got all the good ideas.
How to Avoid Tariffs: Buy American! Start Here