Are you a car accessory addict who is looking to add some American made products to your car's interior or exterior? Is your vehicle in need of an interior refresh, and you are look for inspiration? Maybe you are on the hunt for gift ideas for that special someone who you think sometimes might just love their vehicle more than you?
Don't miss this list of auto accessories made in the USA!
Auto Accessories Made in the USA: Check Out These Brands
Arotags Rescentable Car Air Fresheners are made to save you money and help reduce your usage of those wasteful paper air fresheners. These reusable wooden air fresheners come with a 1 FL. OZ. bottle of fragrance oil and work similar to a wooden reed diffuser. Simply soak the wooden tag in a few drops of the fragrance oil, hang, and enjoy. One air freshener kit (wooden tag, fragrance oil, and rescenting bag) will last as long as 50 traditional disposable air fresheners. Simply put, these are the perfect upgrade for anyone's vehicle!
Not only are Arotags made in the USA but the main inputs, wood and fragrance oil, are also sourced from the USA. The wooden tags are made from real wood sourced from a small Amish workshop located in Middlefield, Ohio. After being milled and sanded, each and every unique wooden design is cut and engraved using precision laser engraving machines to create a beautiful finished product. There are many designs to choose from, including designs for all 50 states.
The fragrance oils are sourced from a manufacturer located in Wellington, Ohio. There are four fragrances to choose from: Cool Breeze, Beach Bum, Vanilla Lavender, and Backwoods Birch. All fragrances are Phthalate free.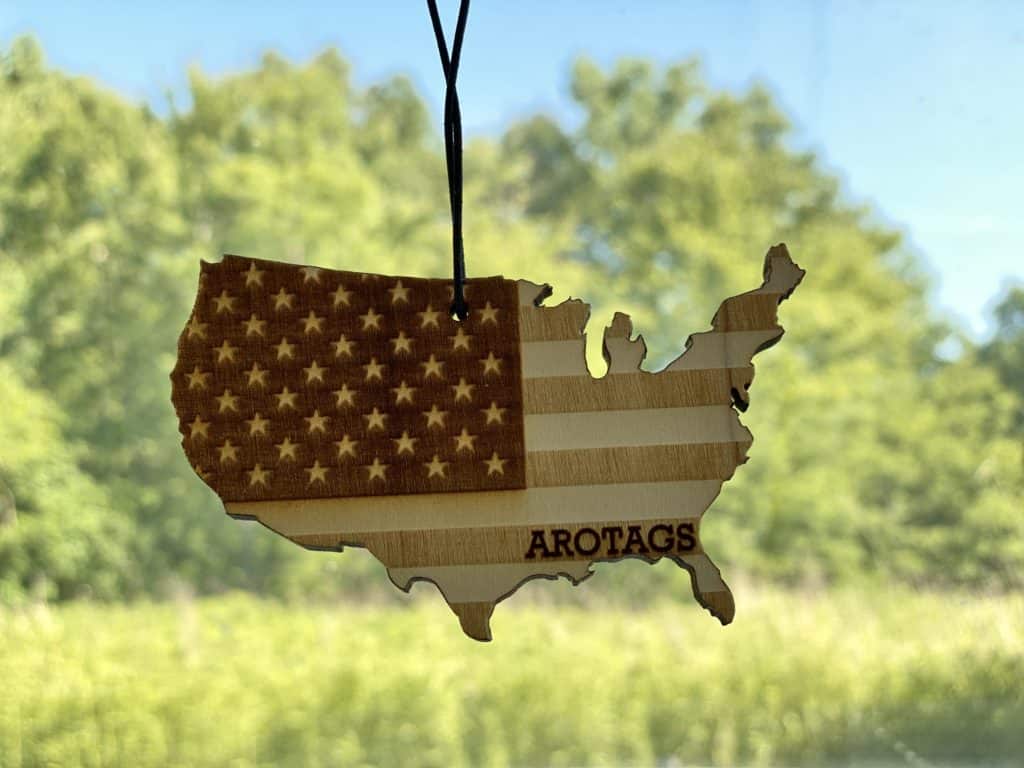 Love this List? Don't miss these!