My kiddos and I searched several national chain stores for school supplies with "Made in USA" on the label. Hunting for these 3 words on packages is the BEST way to keep kids occupied while running errands! My daughter isn't reading yet, and she recognizes and knows the difference between the words "Made in China" and "Made in the USA"!
What we DIDN'T find in our search were scissors, hot/cold food containers (Thermos brand USED to be made in the USA!), and glue sticks. However, here is a list of made in USA school supplies that we DID find.
BEST MADE IN THE USA SCHOOL SUPPLIES AND WHERE WE FOUND THEM
Mr. Sketch non toxic scented markers have been around since the 60's. I remember sniffing these markers back in grade school, and now my kiddos can sniff them too! Mr. Sketch markers can be found at many stores including Target and Walmart.
For over 50 years Write Dudes has been manufacturing USA Gold pencils in Tennessee. We found them at Target, but USA Gold pencils can be found at most big box and craft stores.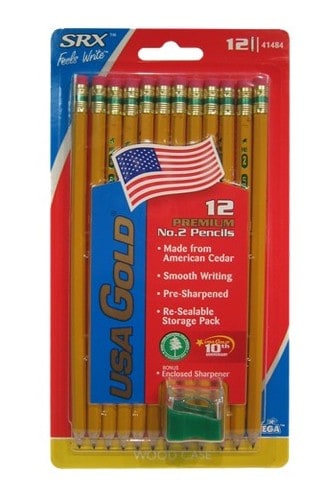 Crayola crayons are made in Pennsylvania and can be found anywhere crayons are sold. Nothing tops coloring with a brand new Crayola crayons.
Mead Five Star notebooks can be found at almost any big box store, making them an easy 'Made in the USA' addition to the school supply stash.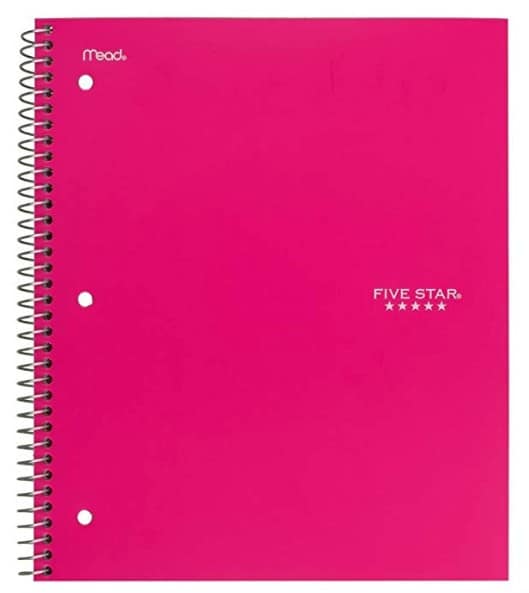 Scotch Brand tape has been manufactured by 3M in the US, since 1930. The first Scotch tape was called "Cellulose Tape" and was used during the depression to make simple (and thrifty!) repairs to household items.

House of Doolittle offers many styles of planners and desk/wall calendars. All House of Doolittle products are made in the USA from 100% post consumer recycled paper and printed with soy based inks. House of Doolittle Planners and Calendars can be found at some Staples locations.
Made in the USA School Supplies we know you can find online
Pen Company of America pens are made in the USA and come in a variety of designs. They even make scented pens and holiday themed pens. Pen Company of America pens are available at Amazon, so stock up now!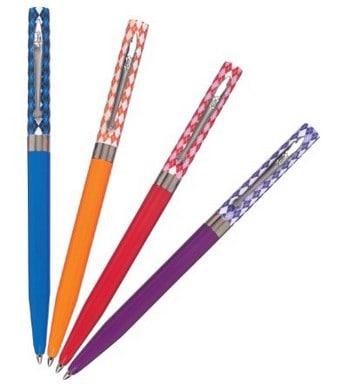 Dexas clipcases are a great way to keep homework assignments unwrinkled, dry, and organized. Dexas clipcases are available in a variety of styles and colors.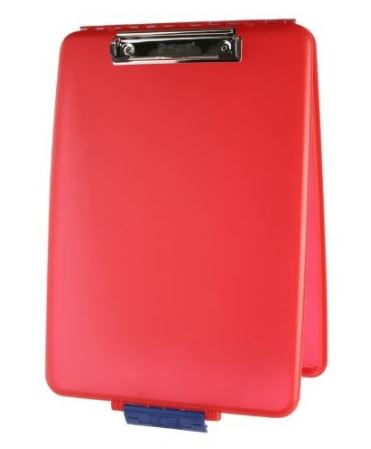 Check out our other American made school supply guides
Have you seen any made in the USA supplies while doing your back to school shopping? Snap a photo and share it with us on our Facebook page or Tweet it to us @USAlovelist !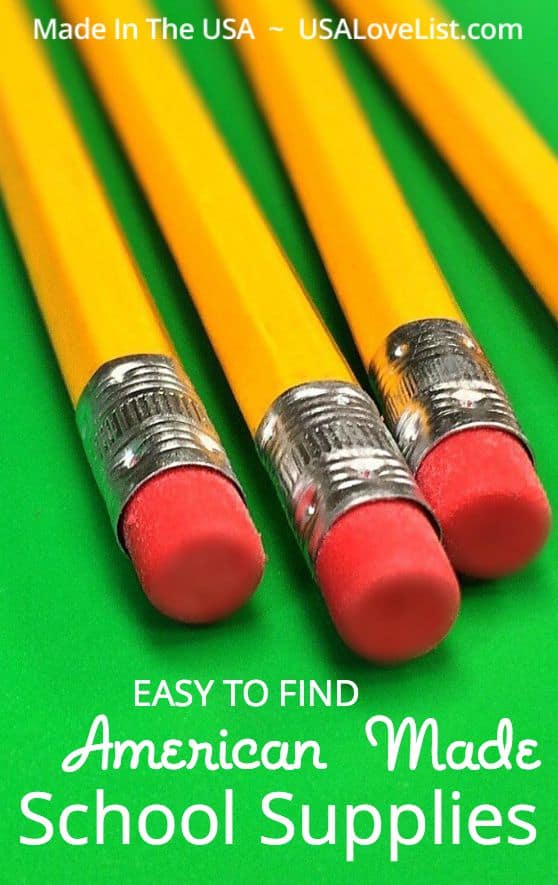 [Disclosure: USA Love List received some products in this post unconditionally for review purposes. Our opinions are always our own, and we aim to write fair and balanced reviews to promote only the very best of American-made products.]