I went hunting for sweaters made in the USA and found a treasure trove at Nordstrom. Baking, snuggling with a book, and watching sports on TV. These are just a few of the things I love about the cold weather. Cozy sweaters are also a must-have. Here are my American made favorites:
Made in USA Sweaters We Love
(Note: If any of these styles fall out of stock, click here. We've pre-searched Made in USA Sweaters for you. You'll be amazed at the choices. This method is not perfect. Always double check the product details before ordering.)
This supersoft sweater, made in the USA by BP., will look great with your favorite jeans alone or layered. $39
A cold shoulder sweater is cozy and sexy all at once. This American made Michael Stars turtleneck comes in gray and black also. $118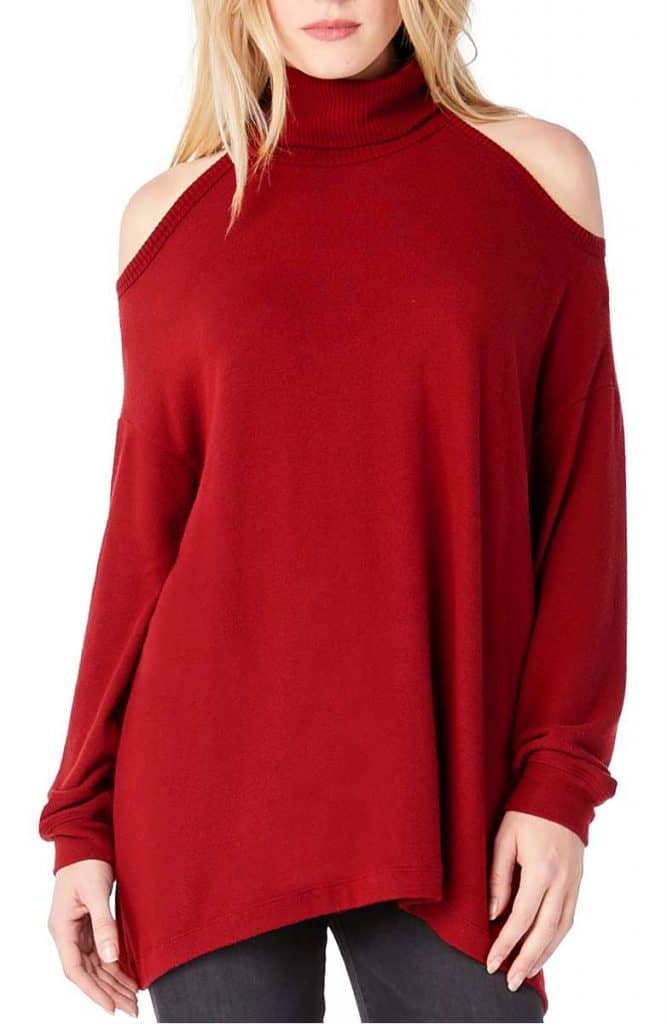 Made in the USA by Karen Kane, this easy-wearing pullover dual color sweater wants to make your weekend even more relaxing.  This sweater would go great with your favorite pair of leggings or jeans. $99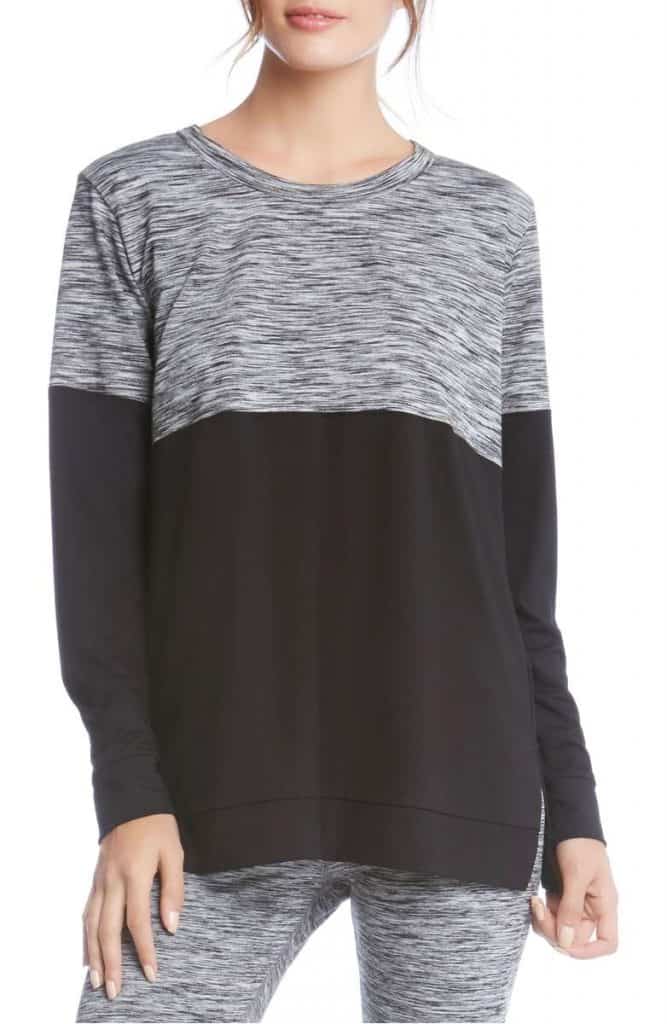 This lace neckline knit made in USA sweater from Karen Kane is adds a touch of pretty to your comfy.  It is on sale right now at $65.
Big Hit Bailey 44 Cold Shoulder Sweater
This low wrap cold shoulder sweater with a 70s vibe from Bailey 44 is on trend.  $158

The low/high shirttail hem of this Michael Stars sweater makes it a unique and modern pullover. $98
A simple black cardigan is a fall fashion must have. This Three Quarter Sleeve Cardigan from Vikki Vi can be worn over a dress in the office or at a special occasion. $120

This figure forgiving poncho lends length and texture to your look without bulk. It is made in the USA by Splendid. $158
UPDATE: While researching this article, I found a sweater I liked by Bobeau and ordered it. Even though it said Made in the USA on the Nordstrom site, when it arrived, the tag said Made in Mexico. Bummer! Fortunately, Nordstrom offers free shipping and free returns. It was easy enough to send it back with a note pointing out the error. So, buyer beware on this brand. The price is right so it is worth a try, but if anyone orders it, do let us know how it turns out. -SW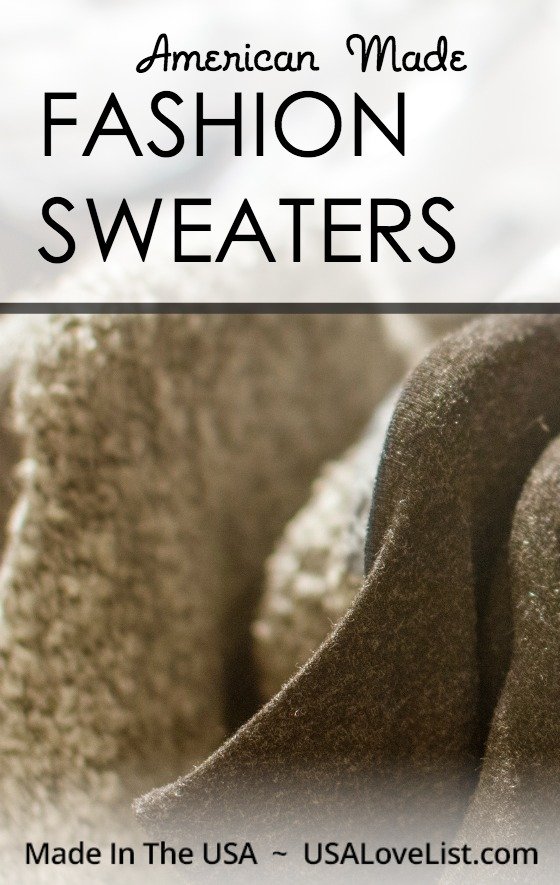 Do you have a favorite sweater among these? Have you spotted any great American made sweaters elsewhere? Let us know in the comments below.
(note: if any of these styles fall out of stock, click here. We've pre-searched Made in USA Sweaters for you. You'll be amazed at the choices. This method is not perfect. Always double check the product details before ordering.)