We are all taking turns collecting our favorite American Made Gifts that cost $30 or less. I'm going first! Here are my favorite gifts under $30 that are also American made. Friend or relative, newborn or college age, there is something made in the USA on this list for everyone on yours.
30 American Made Gifts Under $30: Tracey's List
Gifts for Kids
Liberty Tabletop offers beautiful, safe, fine quality baby flatware sets. Crafted from the same high quality 18/10 stainless steel and hollow handle knife construction used in thier flatware lines, these Baby Liberty sets are then polished to perfection. A perfect gift for the baby or toddler! Baby Liberty Flatware Gift Set – A perfect gift for the new addition to the family! 100% Made in USA with pride and product safety in mind! $29.95
Though American Girl Dolls are NOT made in the USA, there are accessories that are. We love the Made in USA doll clothes from Fairy Finery! There are many sets to chose from that are under $30, like the Doll Petal Party Skirt Set pictured below. $28.50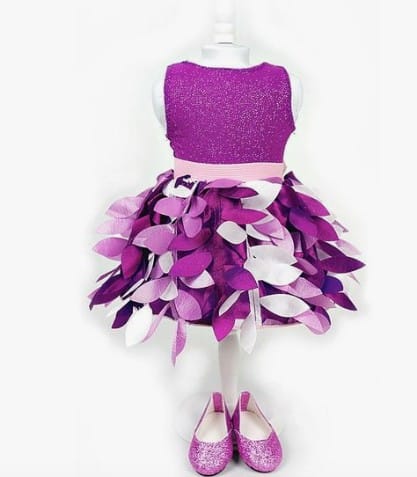 My daughter loved to put EVERYTHING in her mouth. Non toxic Eco-Kids products for arts & craft projects, are all under $30 and are perfect for little crafters- especially those who still might like to eat their craft supplies!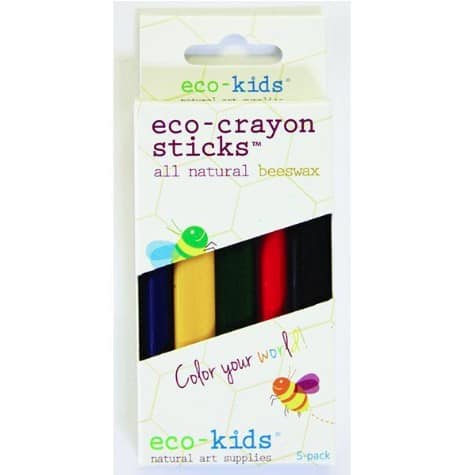 Whenever I have to get a gift for a baby or toddler, I choose an item from Green Toys . Green Toys American made children's toys are made in the USA from 100% recycled plastic. There is a vast selection toys to choose from, like the bath toy pictured here. Prices vary.
Noshkins handcrafted felt food will inspire creative play for the youngster old on your list. My daughter is 8 and she still feeds her felt food to her dolls and stuffed animals. Set below, $20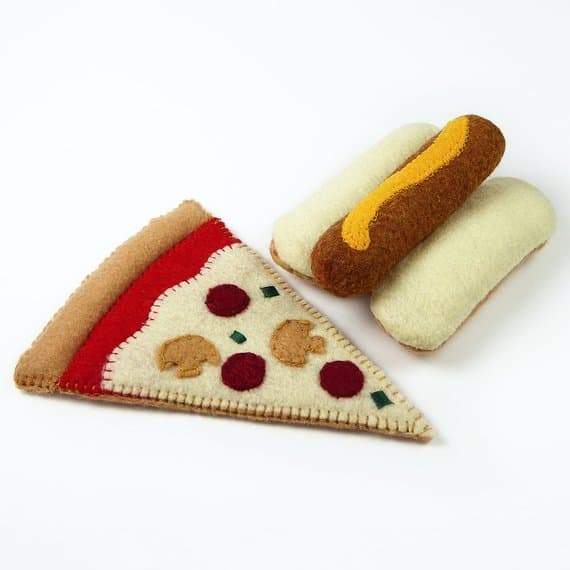 RoomMates Wall Decor vinyl decals easily add a fun change to any kiddo's room. There are decals for all ages, including popular Disney movies like Frozen, and Big Hero 6 themes, as well as sports and collegiate themes. RoomMates decals actually stay stuck to the wall! My kiddos love them. Read our RoomMates review from 2013.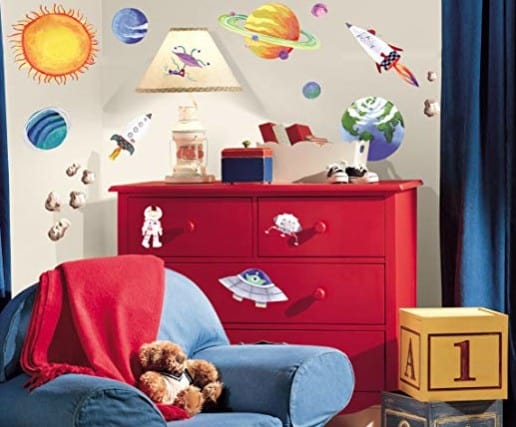 Gifts for Tweens and Teens
Good for You Girls natural, non-toxic, gluten-free, vegan skincare for the special needs of young skin. Made with love, respect and good ingredients. Prices vary depending on the product.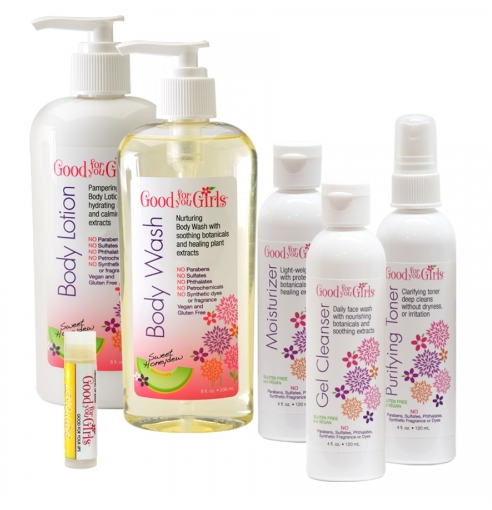 K'Nex building toys are made in Pennsylvania. My 10 year old LOVES K'NEX (don't miss our K'Nex review from 2013), and there are many building kits to choose from in the under $30 price range. For more building toys gift ideas, don't miss our list of American made building toys for kids of all ages!
The Aerobie AeroSpin Pro Yo-Yo is the perfect gift for the tweens and teens on your list. It even comes with a book of tricks, so they can be pros in no time!
Sculpey Clay Kits are the perfect gift for the creative kid on your list. Sculpey clay is made in the USA and hardens in the oven. My kiddos love to make little sculptures to give as gifts and to decorate their rooms with. Prices vary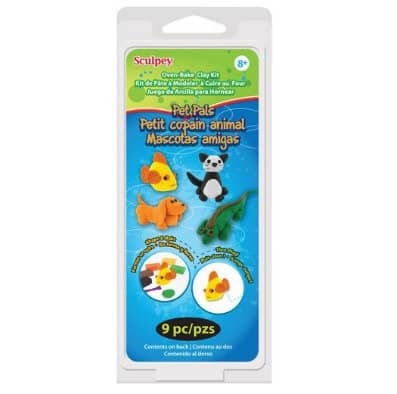 Gifts for the Millennial
Boldfoot socks are made in the USA from high quality American grown cotton. These unique everyday American made socks come in both men's and women's sizes. I absolutely LOVE the bold colors and patterns on these socks! They are sure to be a hit with the Millennial you need to find gifts for $16.50 and up Save 15% off with code USALOVE on your first order. No minimums necessary. No expiration date.

.Made from plaid wool, the new tablet sleeves by Stormy Kromer are the hip way to store electronics. These American made tech accessories are available in 2 sizes Small- $19.99, Large- $24.99.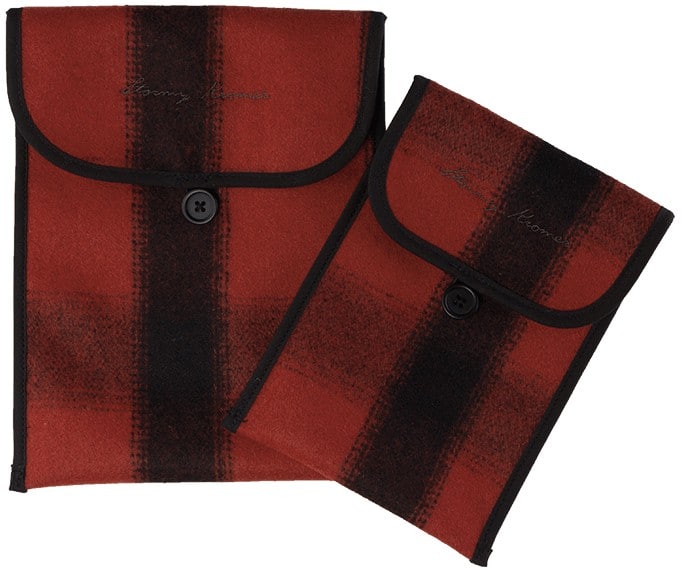 Cuppow lids turn a canning jar into a drinking vessel. Available in regular, and wide mouth, Cuppow lids (and straws too) are made in Massachusetts and are BPA & Phthalate free.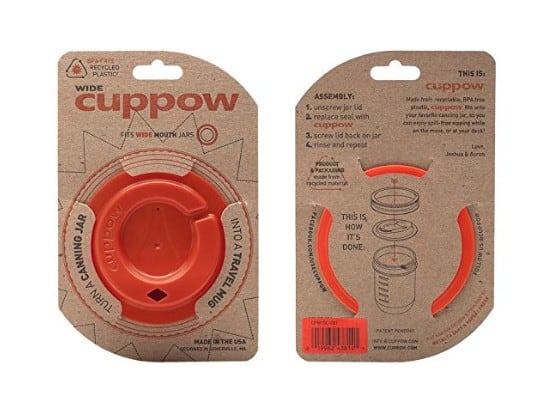 Whether the person on your list drinks prefers their beverage of choice from a can, bottle, or even a jar (with a cuppow lid, of course!), the Freaker USA koozie will stretch to fit. Freaker USA knit koozies are made in North Carolina.
Gifts for the Outdoor Adventurer
Farm to Feet merino wool socks are a smart American made gift for the outdoor adventurer on your list. Farm to Feet socks are available in sizes for men and women and have many styles to choose from. These are my favorite hiking socks!
The Carhartt Acrylic Watch Hat is the perfect gift for the outdoor person on your list. Available in women's sizes too!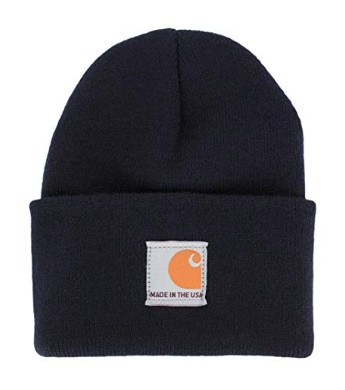 The Chagrin Valley Soap and Salve Company Don't Bug Me Bundle is a must have for anyone who hikes, camps, kayaks, or just loves to be out in nature during bug bitting season. The Don't Bug Me Lotion Bar is my favorite item in this bundle. The metal tin makes it easy to bring the bug repellent on outdoor adventures with out worries of leaking. This all natural, USDA certified organic repellent works great too!
Gifts for the Foodie
The Nordic Ware Microware Quick Popper is a fabulous gift for anyone who loves popcorn…and, um…who doesn't?! A great American made gift for college students.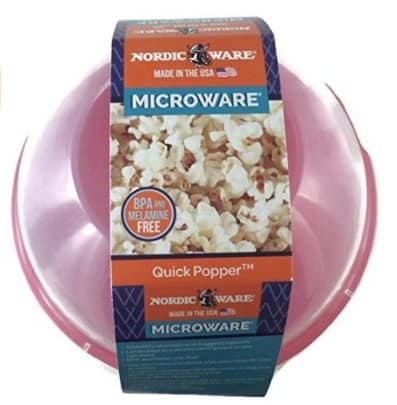 I use my Lodge cast iron cookware for everything! Gifting the Lodge 12 inch pre-seasoned cast iron skillet is a great way to introduce the cook on your list to the joy and ease of cast iron cooking.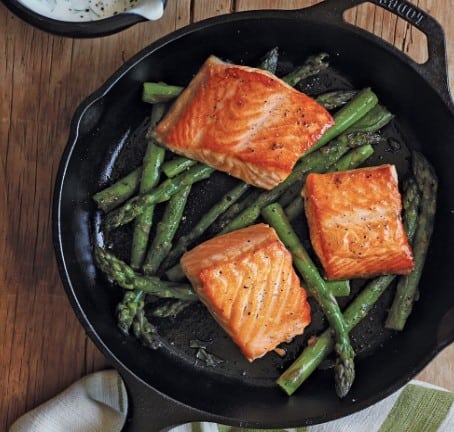 Gifts for the Home
American Craft towels are made in Georgia by 1888 Mills. 1888 Mills towels are my "go to" for American made towels. They are thick, soft, and absorbable. Prices vary depending on size.

The Poo Pourri Bathroom Deodorizer Gift Set is sure to be the most talked about gift of the holiday gathering! It is perfect for the person on your list who has everything- including a sense of humor. Prices vary depending on set.
Gifts for Her
The SeaBags Wristlet is a great gift for a woman on the go. It is perfect for a quick trip to the store, or to use in a larger bag for organizing cosmetics, or credit cards. All SeaBags products are made in Maine from repurposed sail cloth. $30.00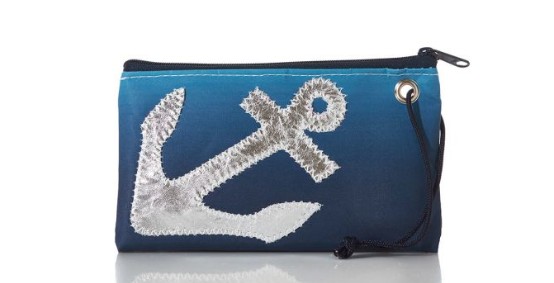 Do you have a woman on your list who is a hobby gardener? The made in the USA Florian Fine Nose Hand Pruner is a fine point scissor shear that is perfect for flower arranging, Bonsai, fine pruning and more. It is available in a variety of colors. Florian Tools is a third generation business manufacturing high quality gardening tools in southern Connecticut that supports 20 employees. This is a great gift for the gardener on your list! $27.75
Incoco nail art nail polish strips are super easy to apply and last for weeks. Made with real nail polish, but with no waiting to dry, and no streaks. Incoco polish strips make a great American made stocking stuffer or best friend gift.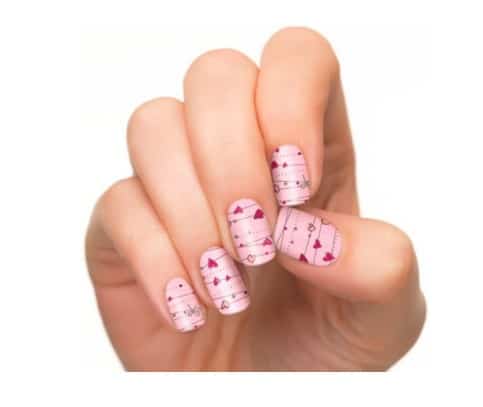 Tervis insulated mugs, water bottles, coffee cups, are the perfect gift for the person on your list who is always on the go. Tervis products are made in Florida and come in many themes- they can even be personalized. Everyone in my family has their own tumbler. Prices vary
Jewelry is always a treasured gift. Eco Lustre offers a wide selection of made in USA handcrafted jewelry, like these Spire Earrings. These gorgeous earrings are made in the USA from maple with mother or pearl inlay. This American made Eco friendly jewelry piece will surely be her favorite! 10% off at EcoLustre with code USALOVE.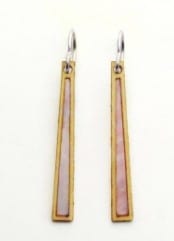 Looking for a gifts for your BFFs? Makeup America! has a wide selection of made in USA lipstick and Ameican made nail polish colors that are paraben free, cruelty free, and GMO free. $17.00 and up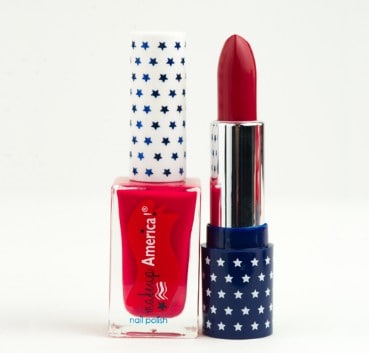 Don't forget the American made gift wrapping paper!
Make sure your American made gifts are wrapped in American made paper. Wrappily Eco-Friendly wrapping paper is made in the USA from recycled paper and the fun and stylish patterns are printed from newspaper presses. Unlike traditional wrapping paper, Wrappily gift wrap is recyclable, as soy-based inks are used.

Disclosure: This post is a sponsored post which USA Love List is proud to share with you because, sponsored or not, we only share stuff we love.
Follow USA Love List's board Buy American Made Gifts on Pinterest
Follow USA Love List's board Tracey's Made in USA Favorites on Pinterest.