Are you on the hunt for light bulbs made in the USA? When you go to the store to purchase replacement light bulbs for your table lamps and ceiling lights, you might be overwhelmed with the different types of light bulbs on the market now a days. There are LED and CFL bulbs, incandescent, florescent, and halogen bulbs…which one do you choose? And are any American made?
ARE THERE ANY LIGHT BULBS MADE IN THE USA?
In 2016 the last incandescent light bulb manufacturing plant in the USA closed its doors. It was an OSRAM Sylvania plant located in Wellsboro, Pennsylvania. Incandescent light bulbs use more energy than LED and CFL bulbs. In 2022 under the direction of President Biden, the efficiency standards for lightbulbs changed to phase out incandescent and halogen light bulb use, and thus making their USA manufacturing unfavorable.
When we first posted this list, Sylvania LED light bulbs were assembled at LEDVANCE facilities located in St. Mary's, Pennsylvania and Versailles, Kentucky. Both of these facilities ceased operations in 2019.
We have not been able to find any more household light bulbs made in the USA.
However, OSRAM Sylvania has a plant in Hillsboro, New Hampshire that manufactures automotive light bulbs. In 2023, the company announced an expansion of this facility that would create up to 100 new jobs.
Since most consumers look to purchase a cheaper light bulb, most light bulbs are manufactured over seas in China where it is more cost effective for companies to do so.
Don't Miss these related made in USA products!
Made in USA Lighting
Yes! There is lighting made in the USA! Our Ultimate Source List of American Made Lighting will be your go to when you are in the market for a new table lamp, floor lamp, ceiling lighting or more.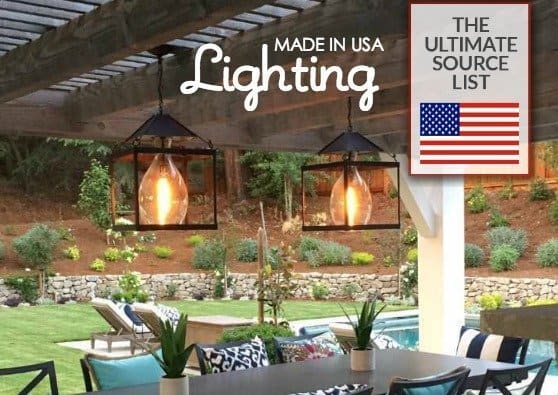 American Made Candles
Don't forget about candles, the original light bulb! We have a source list of American made candles that is great to have handy for gift ideas or if you are stocking up for a power outage.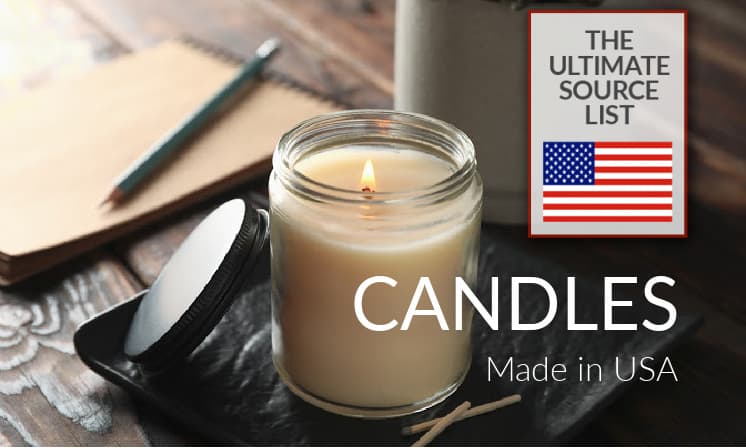 Love this list? We know you will love these lists too!