Are you on the hunt for light bulbs made in the USA? When you go to the store to purchase replacement light bulbs for your table lamps and ceiling lights, you might be overwhelmed with the different types of light bulbs on the market now a days. There are LED and CFL bulbs, incandescent, florescent, and halogen bulbs…which one do you choose? And are any American made?
ARE THERE ANY LIGHT BULBS MADE IN THE USA?
Well, the answer is complicated. Yes, there are American made light bulbs. However, almost all of these light bulbs are ASSEMBLED in the USA from domestic and imported parts.
There were several companies that manufactured incandescent light bulbs in the USA, but those companies either went out of business, or transitioned to LED bulbs with oversea manufacturing. Incandescent light bulbs use more energy than LED and CFL bulbs and they have actually been banned in several states.
Since most consumers look to purchase a cheaper light bulb, most light bulbs are manufactured over seas in China where it is more cost effective for companies to do so.
Don't Miss these related made in USA products!
Made in USA Lighting
Yes! There is lighting made in the USA! Our Ultimate Source List of American Made Lighting will be your go to when you are in the market for a new table lamp, floor lamp, ceiling lighting or more.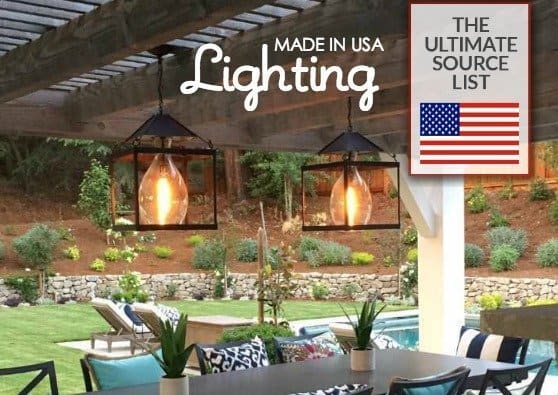 American Made Candles
Don't forget about candles, the original light bulb! We have a source list of American made candles that is great to have handy for gift ideas or if you are stocking up for a power outage.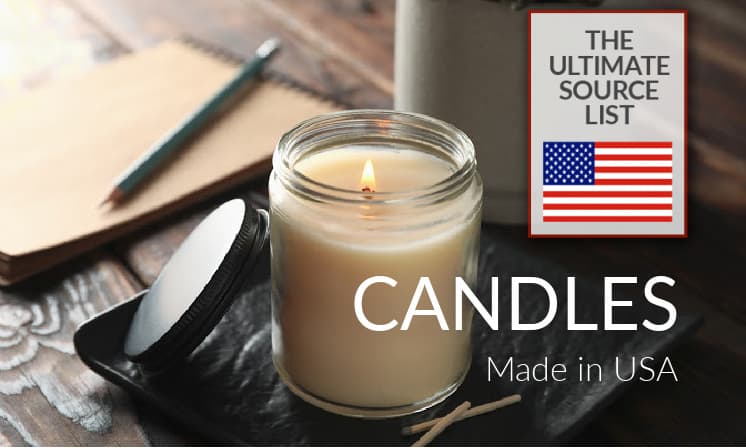 Love this list? We know you will love these lists too!