Have you been searching for American Made Christmas decorations? They can be hard to find, but no worries, we have found them for you. Holiday decorations are items that we use year after year. Make sure to choose made in USA products that will last, that you can trust, and most importantly, that you feel good about.
Hard to Find Christmas Decorations Made in the USA
Whether you have already begun transforming your home into a winter wonderland, or you have yet to bring the Christmas boxes out of storage, here is a list to inspire you to purchase made in the USA holiday decorations this year.
ARE THERE CHRISTMAS LIGHTS MADE IN THE USA?
It appears that there is no manufacturer of Christmas lights anywhere in the USA! However, there are companies that manufacture Christmas decorations in the USA that include LED lights (Remember: the lights themselves are NOT made in the USA).
Crab Pot Trees indoor and outdoor Christmas trees are handcrafted in North Carolina from mesh wiring left over from crab trap manufacturing. Strands of LED lighting are attached to these fabulous tree shaped wire creations for easy holiday lighting displays. Crab Pot Trees come in multiple sizes and are very easy to set up and fold for storage. Save 30% off of any Crab Pot Trees you order by going to https://crabpottrees.com/promo and entering promo code USALOVE. No expiration date.
CHIRSTMAS ORNAMENTS AND OTHER CHRISTMAS DECORATIONS MADE IN THE USA
Liberty Tabletop's made in USA heirloom quality Holiday silverware pattern celebrates all things that make the holiday season special. Liberty Tabletop flatware is manufactured in upstate New York by Sherrill Manufacturing, a family owned and run business. The gorgeous holiday patterns on this flatware and servingware will certainly be the talk of your holiday gathering!!
Liberty Tabletop made in USA Holiday silverware. Save 15% on Holidays flatware with promo code: holidays20 at checkout for discount. Offer Valid through November 30th 2020.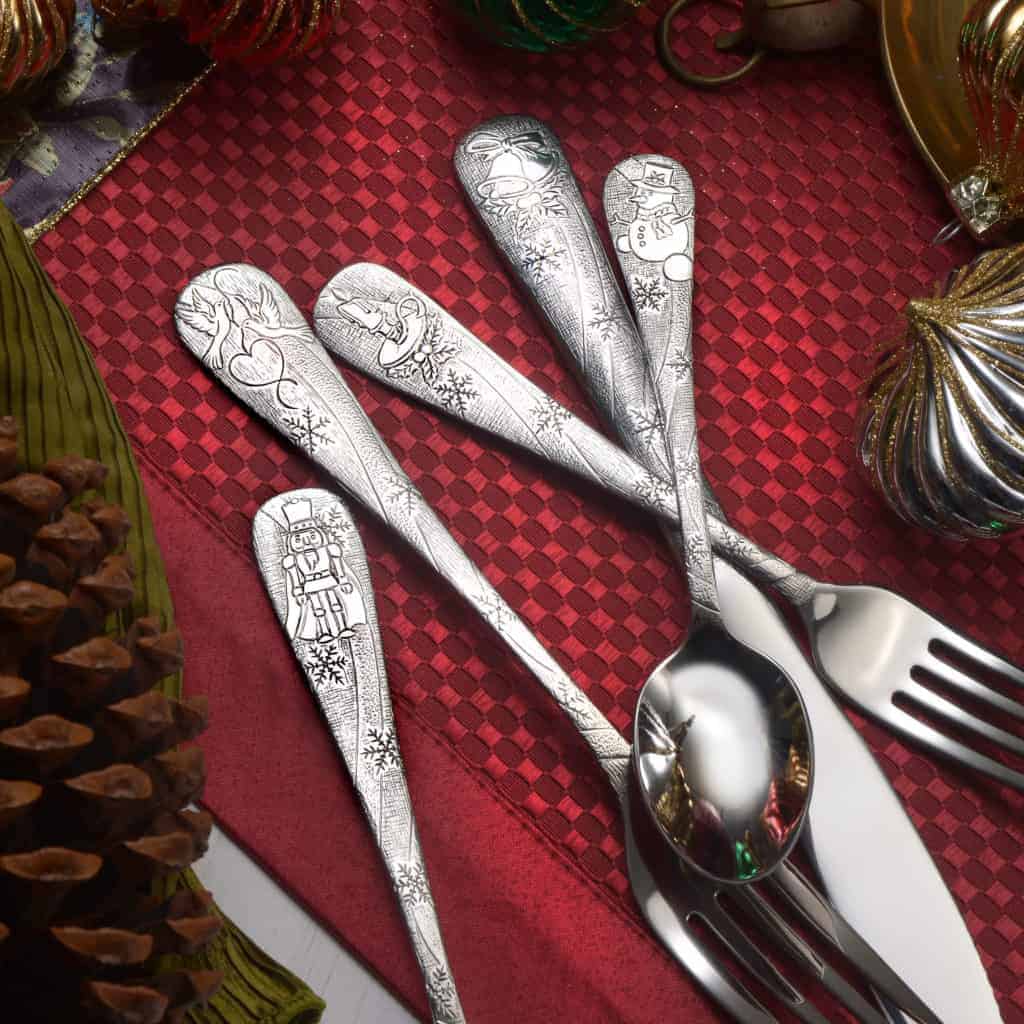 Liberty Tabletop has partnered with other American Made companies and now offers a large selection of made in USA products for the home and for gifts in their online store. For holiday decorations, you can find a vast selection of lead free made in USA pewter ornaments as well as soy based pure bond birch wood ornaments and coasters (like the ones below).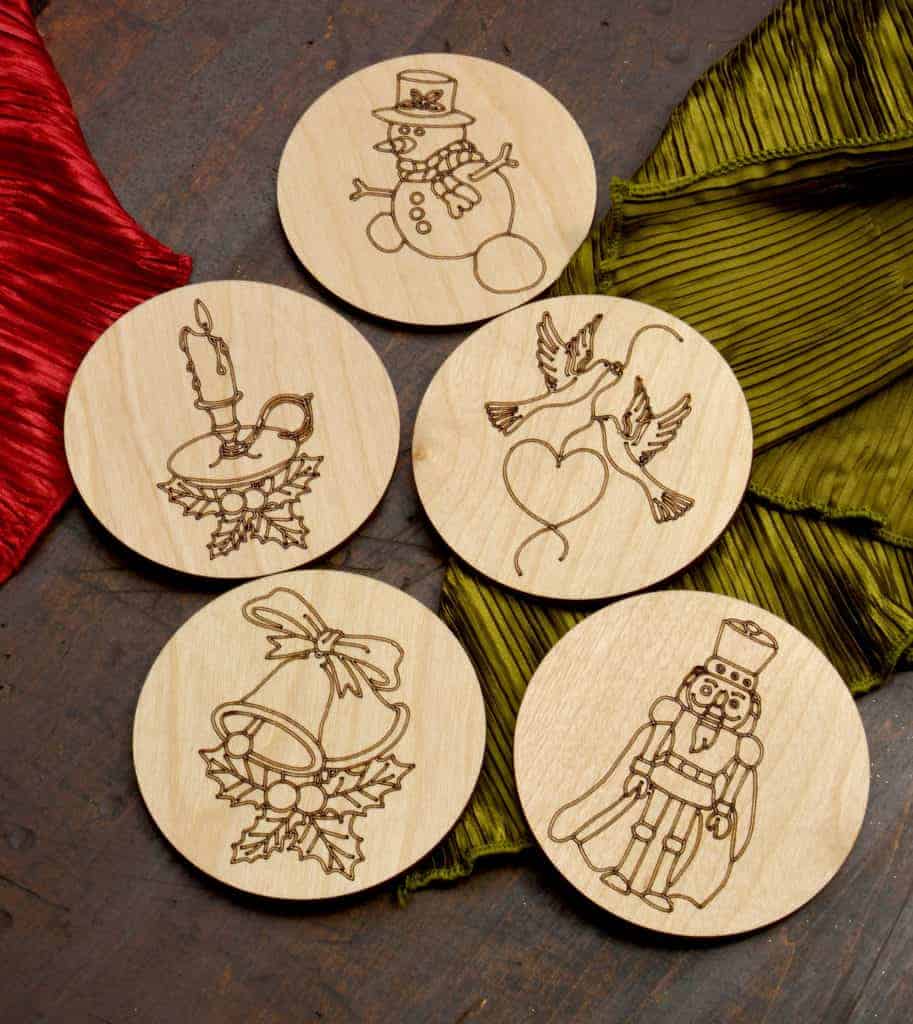 Wee Forest Folk handmade mouse miniature holiday collectibles. Wee Forest Folk® is a small family business in Massachusetts that delights in producing a line of miniatures, most of which are mice! Wee Forest Folk has been creating these enchanting little works of art for over 46 years! A Wee Forest Folk mouse begins as an original clay piece which is hand sculpted by one of three sculptors in the Petersen family. The finished sculpture is molded and hand cast at the "mouse factory" in Carlisle, MA. Carefully selected artists flawlessly paint each one by hand bringing to life a sweet little mouse personality. Wee Forest Folk began as a cottage industry in 1972 and it continues to this day. You can buy Wee Forest Folk online and in various gift shops across the US.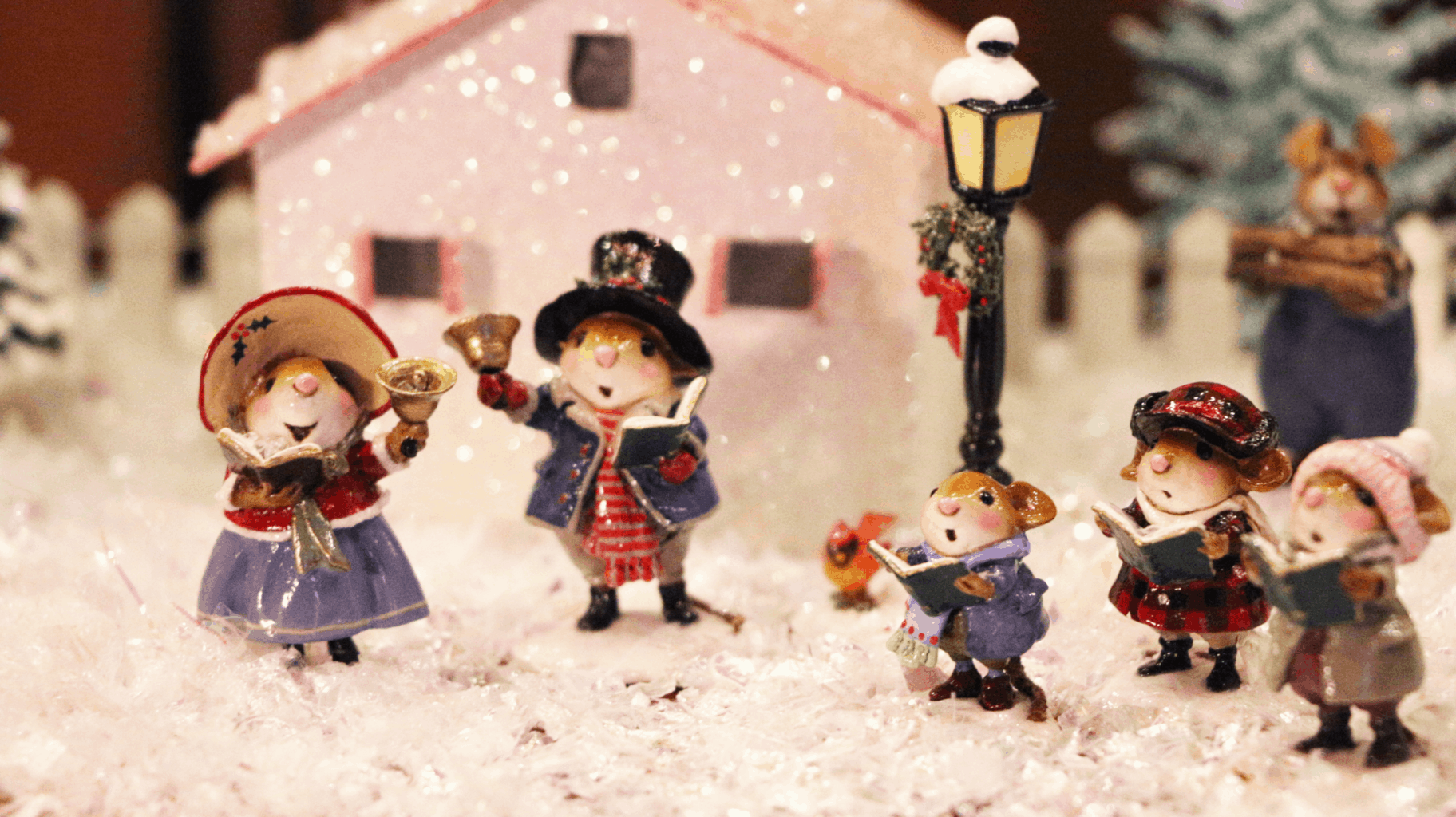 Gloria Duchin pewter ornaments are made in Rhode Island.
Hampshire Pewter Christmas ornaments are made in New Hampshire.
Heritage Lace holiday themed doily sets, mantle scarfs, and table coverings are made in North Carolina.
Hester & Cook Christmas themed paper placemats, paper table runners and place setting cards are designed and printed in the USA.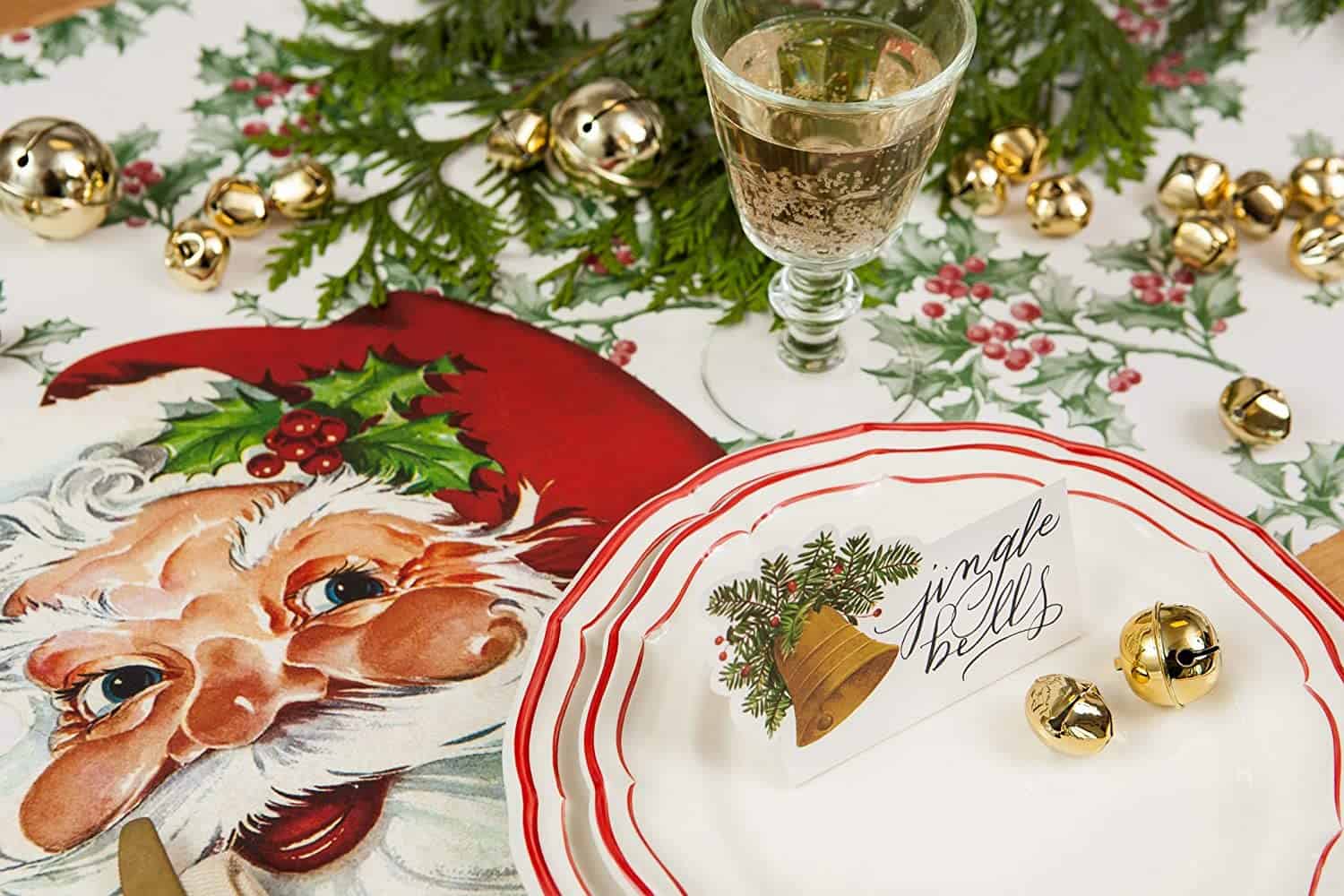 Innovative Glass & Home glass Christmas ornaments and serving dishes are handcrafted in Maine by artists Polly & Dan Plourde. Each ornament is individually created.
Milkhouse Candle Company makes my favorite Christmas candle of all time. The Victorian Christmas candle will envelop you with the warm cozy feels of all there is to love about the holiday season. It really smells like Christmas in a jar. Fresh cut pine and rich holiday spices fill the air as soon as you strick the match to light this candle. Milkhouse scented soy candles are blended with premium fragrance oils for maximum fragrance throw, and you can smell the difference because the scent lingers even after the candle has been blown out. The fragrances are combined with beeswax and paraffin-free soy, made from soybeans grown in America's heartland.
Rowe Pottery Works Christmas collectables are made in Wisconsin.
Teak Isle Manufacturing is the producer of marine grade plastic outdoor holiday decorations, window displays and holiday ornaments. Teak Isle is a leading marine product manufacturer and supplies parts to boat builders.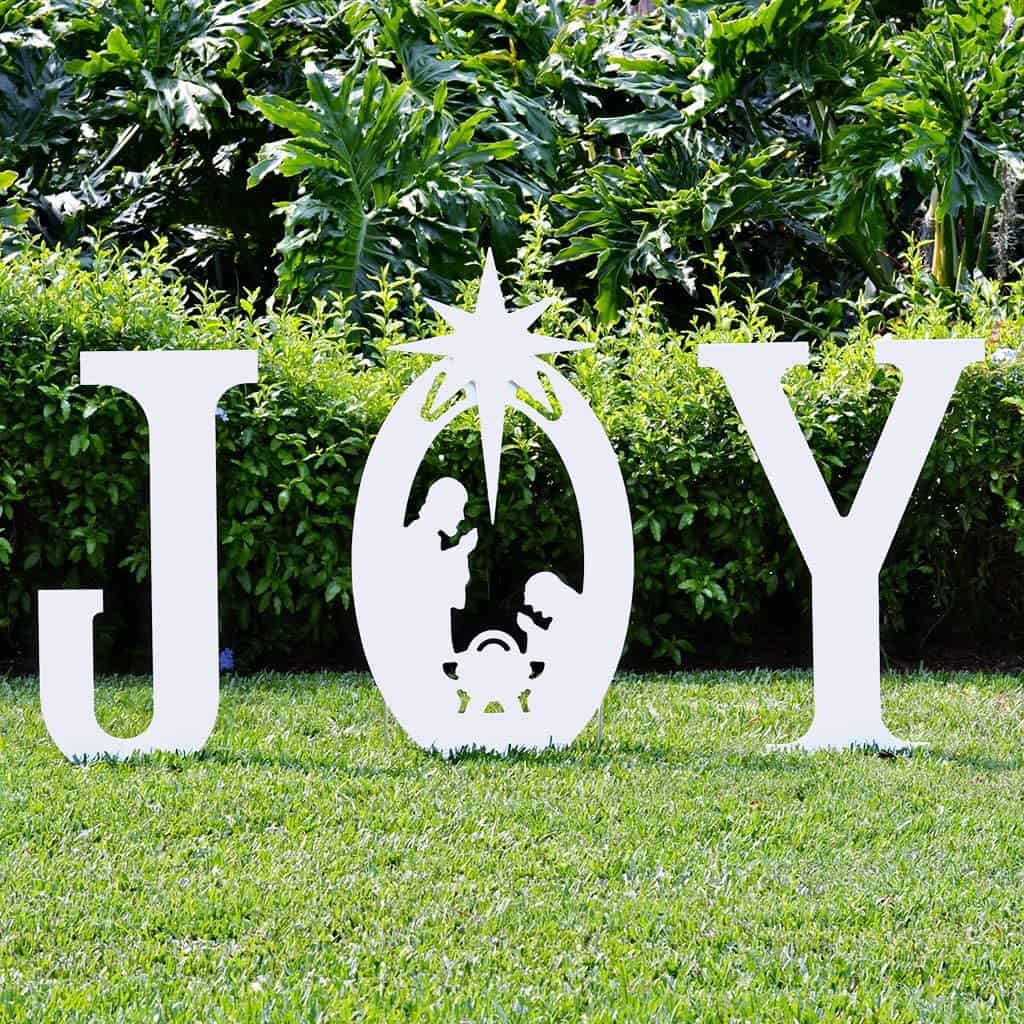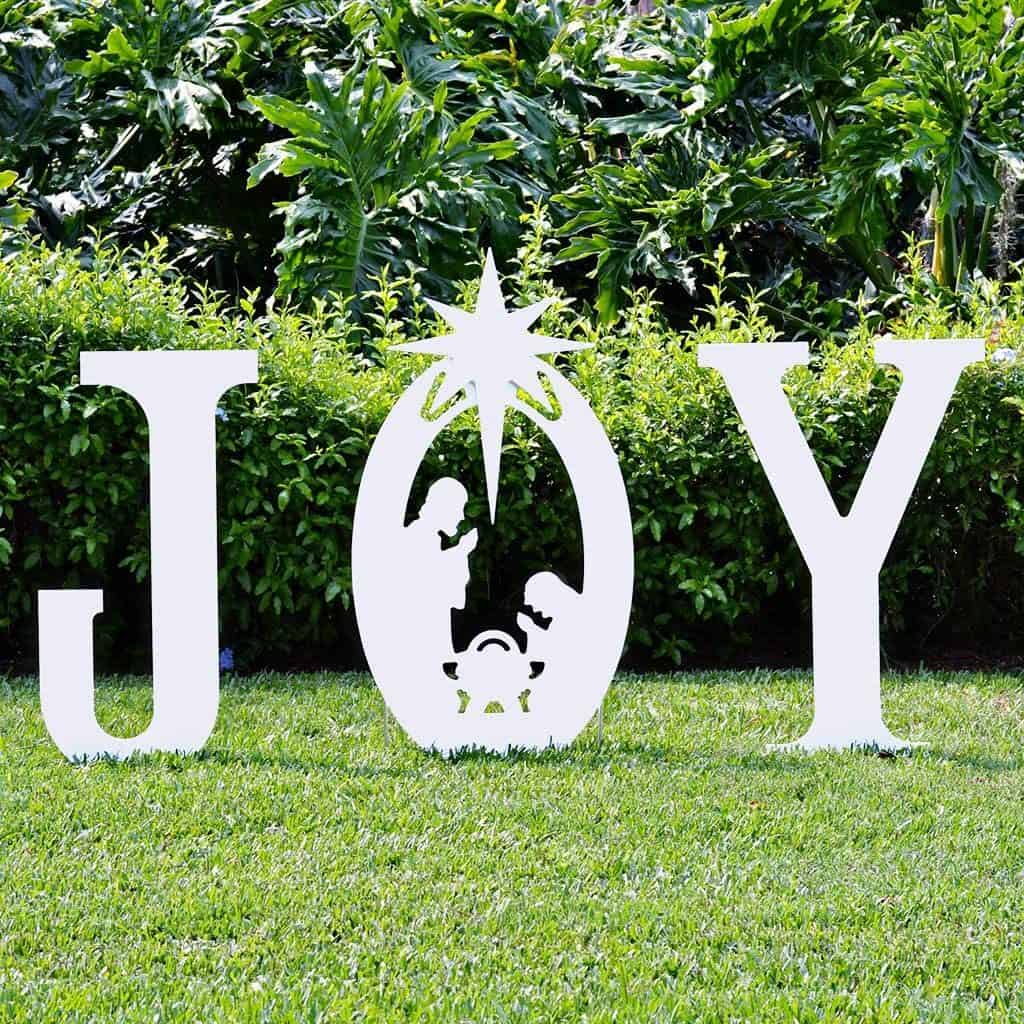 Tennessee Pewter ornaments are made in Tennessee.
Tree-Free Greetings make beautiful cards for holidays and all occasions year round, including Christmas. These cards are made from 100% post-consumer recycled paper in a 100% solar-powered print and production facility in Keane, New Hampshire. Every card is made with VOC free products and vegetable-based inks.
These made in USA Christmas cards showcase and spotlight the beautiful traditions and feelings of the Christmas holiday and season. These cards are sure to put a smile on the face of anyone who receives one.
Wendell August Forge, headquartered in Pennsylvania, manufactures classic metal ornaments, tree toppers, and holiday angel figurines, and nativity sets.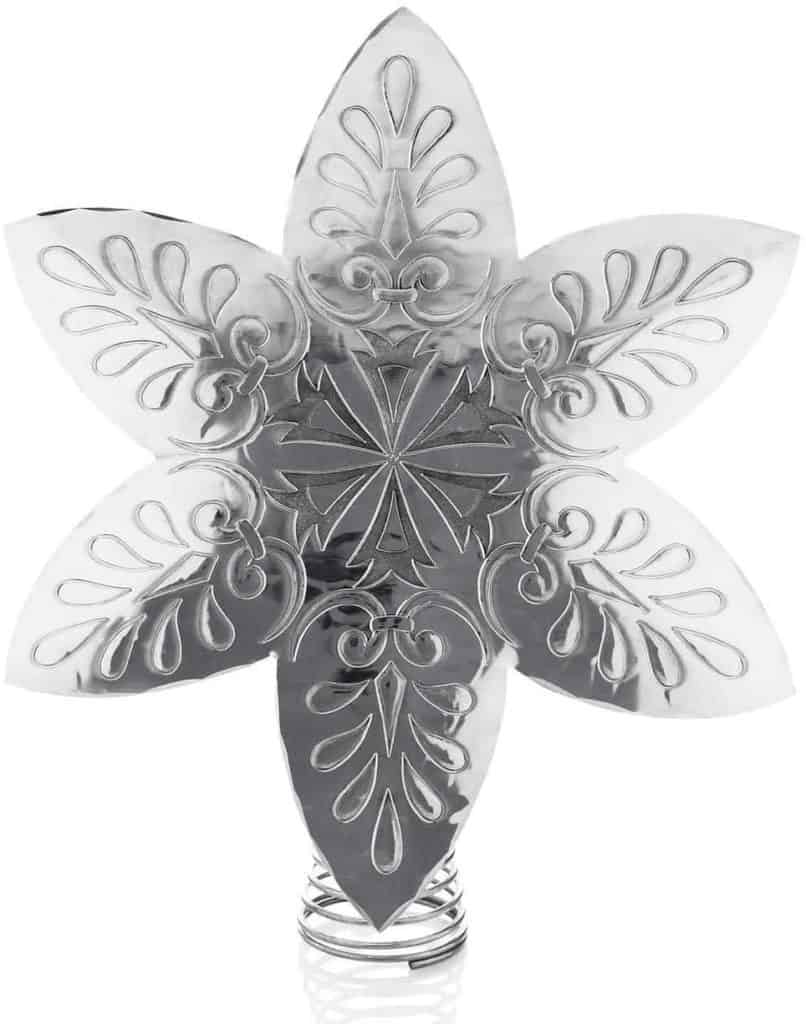 Commercial Christmas Decorations
Crystal Valley Decorating, Inc manufactures commercial Christmas decorations, including giant artificial trees and LED lighted displays, in Oregon.
Online Retailers of Made in USA Christmas Decorations
LL Bean has a nice selection of holiday wreaths and tabletop centerpieces which are made in Maine from fresh evergreens.
Plow & Hearth, a catalog and online retailer of home and lifestyle products has a clearly marked sections for made in USA indoor and outdoor holiday decorations.
Bronner's CHRISTmas Wonderland, a.k.a The World's Largest Christmas Store, is located in Frankenmuth, Michigan. Not all of the Christmas items they sell are made in America, but with 'Made in the USA' at the top of their web page as one of the search topics, it's easy to find ornaments, nativities, and decorations that are .
Norton's USA is an online retailer of only American made goods, including holiday decorations.
BUY LOCALLY MADE CHRISTMAS DECORATIONS WHENEVER POSSIBLE!
If a fresh cut tree is what your family prefers, visit a tree farm this year and pick out your own. My kiddos love to run through the trees to find the perfect one for our house. To find a tree farm near you check out PickYourOwn.org. Most of these farms even sell wreaths and garlands or other holiday decorations.
Holiday wreaths and other handmade holiday decorations can be purchased at local bazaars, holiday craft shows and farmers' markets. Check your local newspaper to find one near you. You're sure to find great holiday decorations like ornaments, or even handmade greeting cards
Love this list? We know you will love these lists too!