It's hard not to over- or under pack. I've found that when I travel via car I over-pack. Then when I fly, I under-pack because I don't like feeling bogged down by my belongings. There has to be something in between, with a focus on essentials you might need, and wouldn't want to be stuck without. I've spent months thinking about this travel packing list and finding all American made traveling essentials that you'd need for any type of travel you might be doing. You'll be surprised that everything you need is available and made right here in the USA.
Here's our Ultimate Travel Packing List for Backpacking, Domestic, International, and RV Travel with all American made products you'll need for travel. Hopefully, you can use this list to serve as a reference for your future travel adventures.
Did we miss anything in the list? If so, let us know in the comments section. We don't want to be stranded without something.
130 Degrees® Anti-Theft Bag
is a fashionable
,
security bag, perfect for travel. 130 Degrees® produces a series of limited edition bags and several standard solid colors. These bags emphasize anti-theft capabilities with clever design features, making for extremely compact and compatible bags, perfect for travel. These bags can be rolled very small and tucked into a small nook or cranny when not in use.
These American made vegan handbags are comfortable and compact and yet have surprising space capacity. Keep your phone, passport, wallet, cash, and credit cards secure in the security pocket, plus carry a small camera, map, and travel guide in the main pocket. The concealed zippers are under sewn-down flap; easy for you to open, but so exasperating to the pickpocket. There are two sizes of 130 Degrees® anti-theft purse –
Tranquility
11 x 14-inches and
UnderThere
7×7-inches. These vegan, American made handbags are
made in Montana
.
Footwear
Bags
Cosmetics Bag – Cinda b offers all the matching cosmetic bags you'll need. They're perfect because they're lightweight, stain-resistant, and easy to spot clean.
Crossbody Bag – See our Handbag Guide
Daypack – MIS Mesh Backpack is a perfect "day pack" great for day hikes or short trips. It's made of 500 denier Dupont Cordura Nylon and has a water-resistant Urethane coating. The heavy military mesh comes in a raschel knit pattern. It comes with a lot of clever design features to be a small pack, yet it still carries all the essentials, and then some!
Luggage – Tom Bihn Pack-It Cubes and Tom Bihn Aeronaut 45
Organizer Set – MIS Organizer Set is something you never realized you needed until you have them! I love using them to travel because I can easily identify where each type of garment is. I use the small one for unmentionables and socks, the medium size for tops, and the large size for bottoms or dresses. Established in Los Angeles, CA in 2014, all of our MIS products are produced at a factory specialized in manufacturing military goods. All materials, fabrics, metals, webbing tapes, and zippers used in the products of MIS are certified as Mil-Spec (Military Specification) and made in the USA. MIS fabrication uses the manufacturing techniques even suited for polar regions. Our products are sturdy but simple, designed for town-use. The brand name comes from "Make It Simple".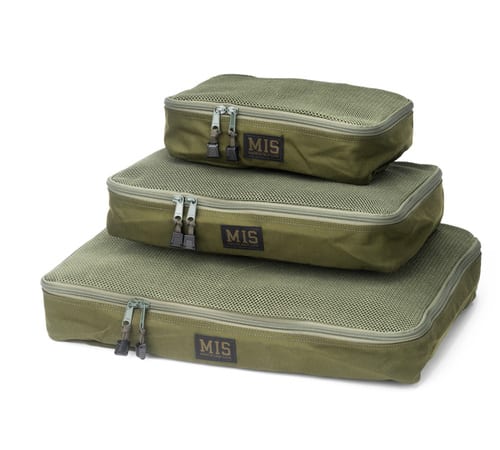 Rolling Luggage – Cindab Carry-on Rolly is a perfect size and weight for most travel. The bag has three interior slip pockets and an 8″ handle drop, making travel easy.
First Aid, Personal Care, and Beauty Items
Body
Comb – We love the Zootility Pocket Comb, that is a multi-purpose comb, bottle opener, and nine other functions. It's the size of a credit card, so it fits perfectly in your wallet. We love this little "Headgehog"!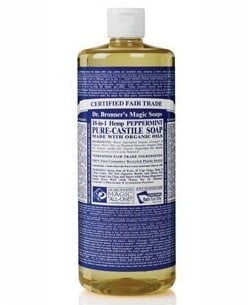 First Aid and Other Necessities
Anti-Chafing – Use either Uberlube or Body Glide
Bandaids
Blister Care – Band-Aid Blister Block These work very well. If you put them on correctly, they will stay on for days and eliminate any pain associated with your blisters.
Bug Spray – Puracy Natural DEET-Free Mosquito Repellent, made with a potent blend of peppermint, geranium, lemongrass, and citronella essential oils to effectively ward off yellow fever mosquitos.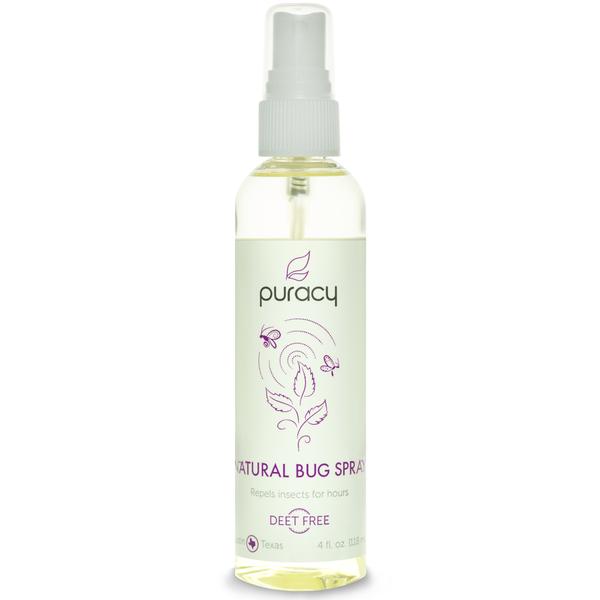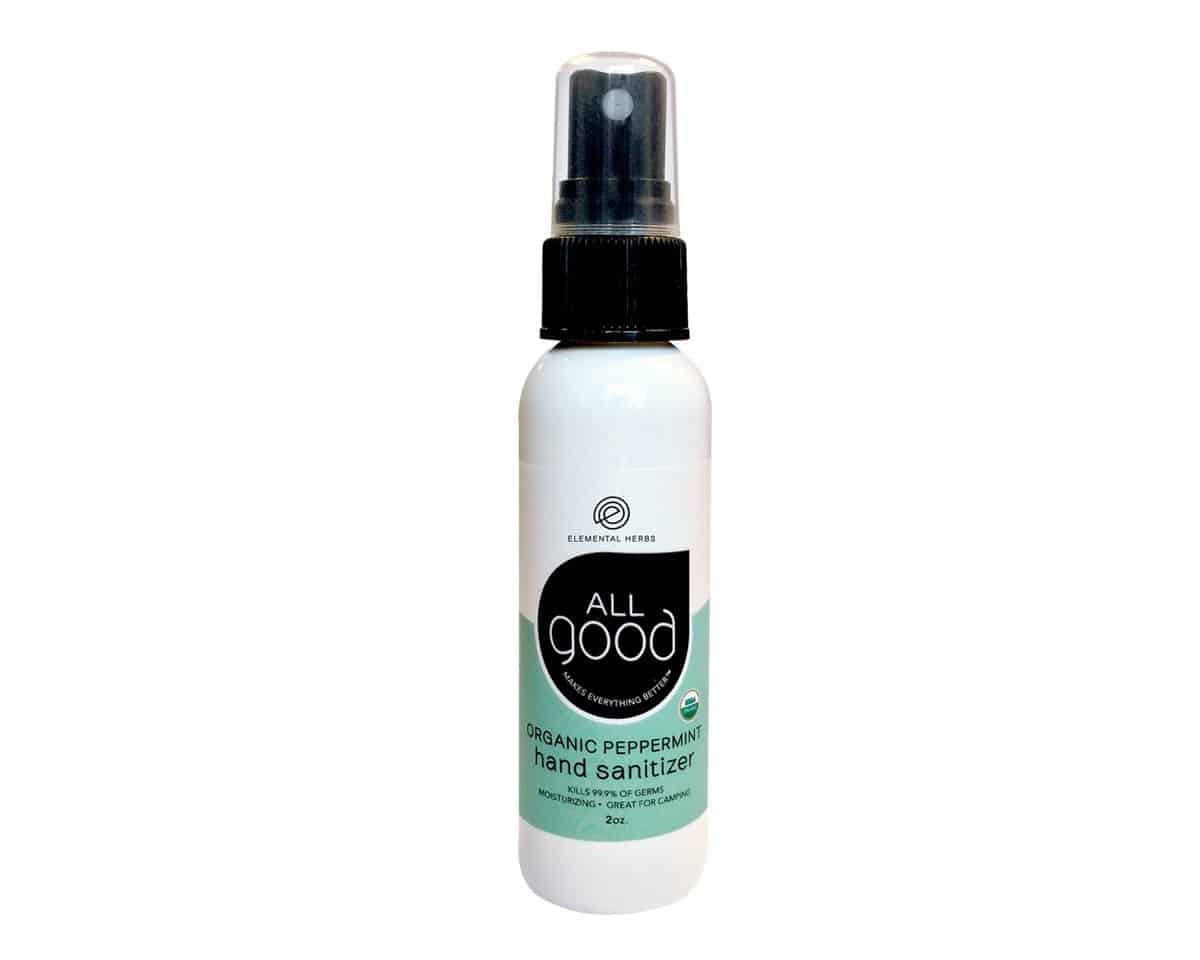 Medicine – Benedryl, Dramamine, Immodium/Pepto Bismol, Anti-Itch Cream
Menstrual Supplies – LENA Menstrual Cup, eliminate carrying bulky toxic products and switch to a menstrual cup
Pain Relief – All Good Herbal Freeze comes in a spray form making it easy to use and offers instant relief for tense muscles and joints
Skin Balm – Waxelene Petroleum Jelly Alternative is perfect for lips, hands, body and feet and is handy for rashes or skin irritations
Wet Wipes – Crystal Essence Natural Mineral Deodorant Towelettes are pre-moistened wipes made with lavender and white tea. They contain no harmful chemicals, aluminum chlorohydrate, aluminum zirconium, parabens or phthalates and will make surely make your outdoor adventure even better.
Electronic, Travel Necessities and Forgotten Essentials
Blanket/Poncho/Shawl/Scarf – Resto Presto converts from small pouch to versatile soft water-repellent thin layer to sit on, sit under, and wear.
Cell Phone Protector – ECase iPhone Case has a waterproof SealLock™ zipper and rugged RF-welded seams to guarantee protection. It is made to withstand submersion in 1 meter of water for 30 minutes.
Earplugs and Eyemask
Flashlight – Tektite Trek 4 LED Flashlight and Maglite Key Ring Flashlight
Headlamp – Even when you're not camping, having a headlamp is great for reading in bed or during electrical outages. The Princeton Sync headlamp is great because it has multiple settings for brightness for both white and red lighting. The Princeton Tec Sync Headlamp is designed, engineered and manufactured by Princeton Tec in New Jersey, USA.
Laundry Detergent – Soapnuts are a lightweight, long-lasting option for laundry detergent while traveling
Mosquito Repellent – Thermacell provides hours of protection to a 15′ x 15′ zone against mosquitoes, black flies and no-see-ums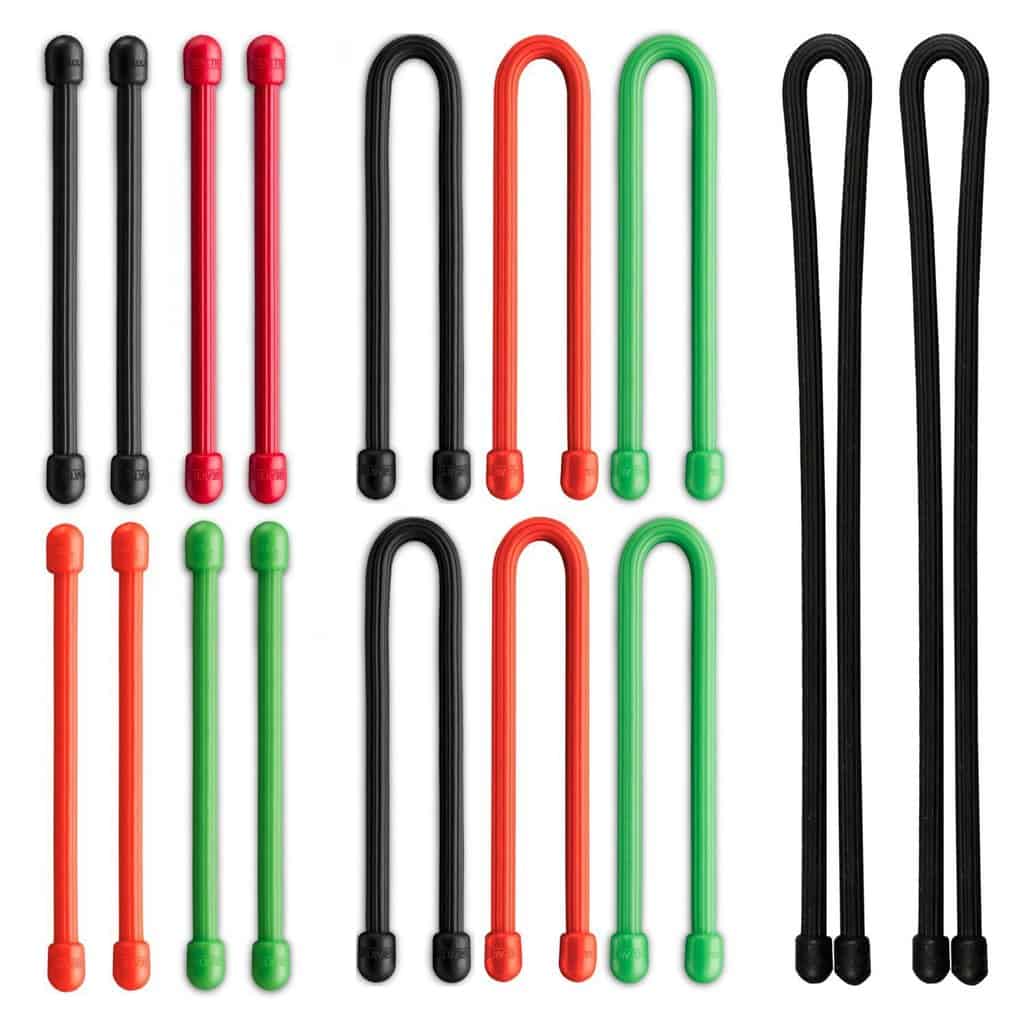 Disclosure: This is a sponsored post which USA Love List is proud to share with you because, sponsored or not, we only share stuff we love.