Have you been searching for American made sneakers? Maybe you have heard New Balance makes sneakers here. It's true; they do! (Well, some, at least.) Which New Balance shoes are made in the USA? you might be asking. We've found them.
New Balance Shoes Made in the USA
New Balance makes select styles in its New England factory. To be clear, New Balance also makes many styles overseas so it is important to check labels, but USA Love List tries to celebrate American manufacturing wherever we can find it. Indeed, New Balance is the only major American shoe manufacturer producing performance and fashion athletic shoes in the United States, so we'll do our best to get you as much information as we can about that and to connect you with the shoes that support American jobs.
About 1600 U.S. workers are employed in five American factories producing New Balance shoes in the highly respected Made Collection. Those shoes are made up of at least 70% component parts of U.S. origin with the remainder imported. Of course, there is more to love about New Balance. They offer a range of fit options for every foot shape. Their sneakers are fashion-forward and highly collectible.
Shop directly from the source for fashion athletic shoes, sports shoes, running shoes, walking shoes, tennis shoes, and more. Shop through our link to get directly to New Balance's made in USA sneaker styles. Always check listed labels before purchasing.
New Balance Shoes for Women
We created a list of made in the USA New Balance Sneakers for Women. This list includes running sneakers, walking sneakers and cross trainers.
New Balance Shoes for Men
We have a list of made in USA New Balance shoes for men too! This list includes everyday shoes, running shoes, and more.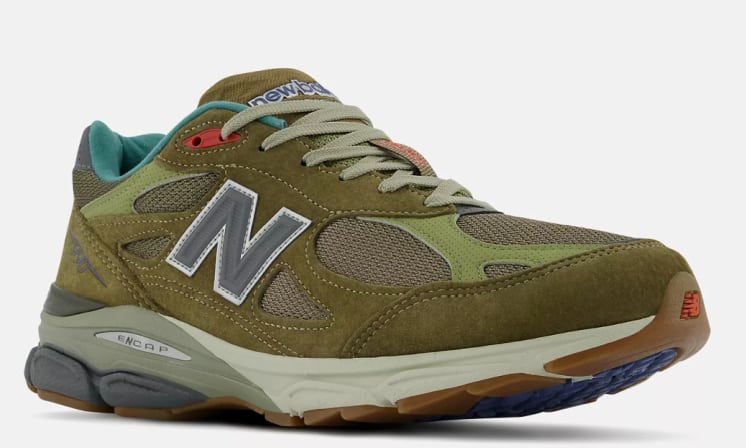 Shopping for Shoes Made in the USA? Don't Miss These Lists!

American Made Shoes: The Ultimate Source List
Made in USA Sneakers & Athletic Footwear: The Ultimate Source List
Made in USA Kids Shoes: A USA Love List Source List
Men's Dress Shoes, Made in USA: The Ultimate Source Guide
Made in USA Boots For Women: The Ultimate Source Guide
Men's Boots Ultimate Source List: Made in USA Work Boots, Hiking Boots
and More
Made in USA Slippers & Moccasins for Men, Women, and Kids: A Source Guide
Women's Dress Shoes Made in USA
Best American Made Men's Dress Shoes & Every Day Shoes
Men's Sandals Made in USA
American Made Women's Sandals and Flip Flops
Best Clogs Made in USA: 2021 Fashion Trends
Made in USA Socks: The Ultimate Source List