We've covered America's Native Spirit for National Bourbon Heritage Month, but we've never shared all of our favorite vodka brands to celebrate National Vodka Day. We thought this year was time. I didn't know this, but Spring 44 Distillery told us,
"96% of premium clear spirits consumption is imported brands." Let's change that. See our favorite seven American made vodkas below.
Cirrus Vodka is an award winning, premium, potato-based, gluten free, vodka. It is solely owned, produced and bottled by the Parched Group, LLC in Richmond, Virginia. The first time I enjoyed it was out at a restaurant in Washington, DC that only uses craft spirits from the States. After drinking the restaurant's version of the Moscow Mule, I was hooked. All I could taste from the vodka was smoothness, with no "alcohol-like" aftertaste. Cirrus is triple distilled to perfection. You can find Cirrus in liquor stores around the country.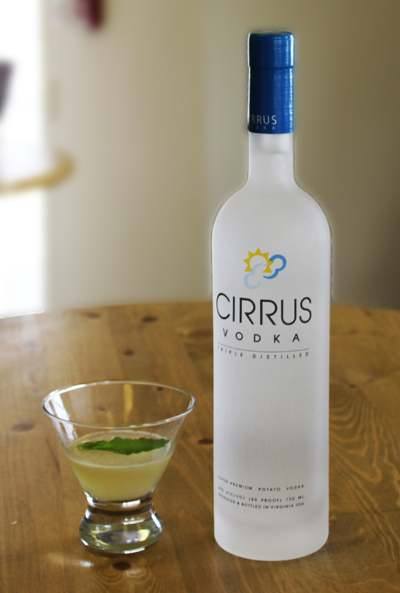 Heritage Distilling Company offers its Elk Rider line that pays homage to its family's ancestors who settled in the coastal region of Washington State where they domesticated and rode elk back in the late 1800s. The Elk Rider Corn Vodka is distilled from 100% corn through state of the art reflux column to 190 proof, then cut to 80 proof using the company's private crystal clear water source. It's smooth, smooth and traditional vodka, making it great for drinking straight or in cocktails.
Heritage Distilling is the most awarded craft distillery in North America by the American Distilling Institute (ADI). The Elk Rider Corn Vodka won the Bronze Medal from the American Distilling Institute in both 2016 and 2017.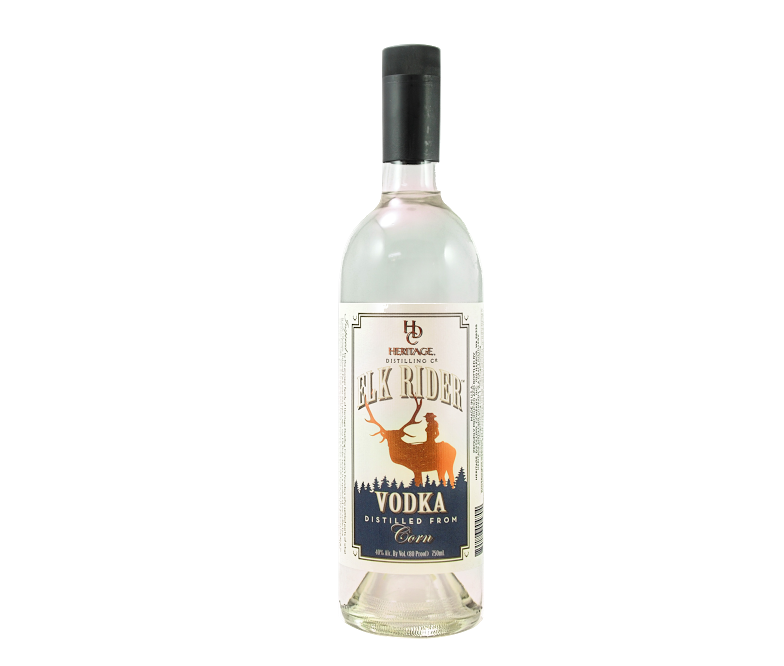 KOVAL Distillery is making real special spirits in Chicago, Illinois, and its vodka is no exception. Made from 100% organic rye and triple filtered, the grain used to make Koval Vodka is sourced from local farmers and milled on site for a complete grain to bottle product. It's made in small batches and is organic. KOVAL is Chicago's first distillery since the mid-1800s, producing grain-to-bottle organic whiskeys and spirits.
Ocean Organic Vodka is the only spirit in the world made with deep ocean mineral water, and the only vodka distilled from organic sugar cane. The high mineral content of the Hawaiian ocean water imparts a unique character to the vodka and adds a depth of flavor to the traditional vodka cocktail.  Ocean Vodka, which is 100% USDA organic, has been the exclusive vodka on Hawaiian Airlines since 2007.  In 2013, the company opened the Ocean Vodka Organic Farm & Distillery on the island of Maui, consolidating all supply and production, with farming, distillation, manufacturing, marketing and sales for the first time since the brand's inception in 2005. Ocean Organic Vodka is handcrafted in Hawaii.
Spring 44 is inspired by a natural spring located on East White Pine Mountain in Colorado's Buckhorn Canyon. Spring 44 takes its water seriously since 'an 80 proof bottle of spirits is 60 percent water', they use Colorado Rocky Mountain artesian mineral spring water. They offer two vodkas, Spring 44 Vodka and Spring 44 Honey Vodka. They are both smooth, crisp, and clean. The Honey Vodka is complex without being overly sweet. It offers a light honey sweetness up front with floral notes, and hints of lavender, making for a perfect sipping vodka.  These vodkas are distilled from GMO-free, American grown corn.
Smooth, crisp and refreshing Square One Organic Vodka is my favorite vodka, and I love that it's organic. It's made from 100% American grown rye and pristine water originating in the Teton Mountains. It's perfect for cocktail mixing, like this Thai Basil Grapefruit Martini or for drinking on its own.
Do you have a favorite American made vodka you love? Share it with us in the comments section! 
Header Image credit: Koval