Don't start a "what's bigger" debate with a Texan unless you have a few hours to spare. Texans are very devoted to their diverse state and take pride in flying their flag at the same height as the American flag. Due to the size of Texas it is the only state which has almost every terrain on earth including deserts, swamps and coastlines. It is also one of the most culturally and socially diverse states. Texans have a big appetite and love their breakfast tacos, Tex-Mex, BBQ and frito pie, so our list primarily consists of food but there are a few companies in Texas that may surprise you.
Stuff We Love, Made in Texas
Jenny N. Customized Leather and Canvas Handbags
Attention is in the details with bags from Jenny N. Jenny Nemlekar designs and hand sews each one of her bags in her Dallas, Texas studio. She uses premium full-grain leather, metal hardware, and water-resistant canvas to line her bags. Jenny N. bags are built to last for years. As a one-woman operation, Jenny focuses on quality over quantity and provides customer-centric service. Every Jenny N. bag can be customized from the leather color, thread color, monogram, and closure styles. There are so many options; the possibilities are endless.
Marshall Pottery Terra Cotta Pots & Planters
Marshall Pottery has been manufacturing clay pots in the USA since 1845 from the red clay of Texas. Today, Marshall Pottery is the largest terra cotta pot manufacturer in the United States. Marshall Pottery red clay terra cotta pots and planters are also sold with the Deroma label.
Stetson Hats
We can't have a made in Texas list without having something cowboy on it now can we? Stetson hats are the most famous cowboy hats and they are manufactured right in Garland Texas. For 150 years Stetson hats have been worn proudly by Texans.

Texas Beard Co. Beard Care Products
In case you haven't notice, beards are back in style. In fact, the highly stylish beard is big, burly….and well groomed. Texas Beard Co. beard grooming oils and balms are handcrafted in Texas and include all natural essential oils.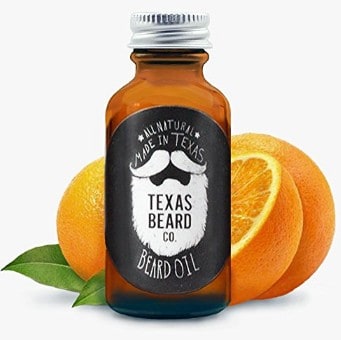 Olive Oil
From beard oil to…olive oil. Since we are on the topic of oil, did you know that there are many companies in Texas that manufacture olive oil? Olive farming is a risky business in Texas because of the unpredictable weather and fact that it takes 100 pounds of olives to make one gallon of olive oil. The southern Texas has the climate best suited for olive growth and with companies like Texas Hill Olive Oil Company, Southeast Texas Olive, and Texana, the Texas olive oil industry is holding its own.
Igloo Coolers
Over 70 years ago the Igloo company started manufacturing beverage coolers and plastic container coolers in Katy, Texas. Today, Igloo employs 1,200 people on a 3 building campus and continues to be a world leader in cooler manufacturing. Not all Igloo products are made in USA, but a large selection of the coolers are.
Pace Picante Sauce
Pace has been manufacturing picante sauce in Texas since 1947. The secret to Pace Picante Sauce and salsa products is in the jalapeno. Pace created a "No Heat" jalapeño for mild products that keeps all the jalapeño flavor, but has no jalapeño bite. Pace was acquired by Campbell's Soup Company in 1995.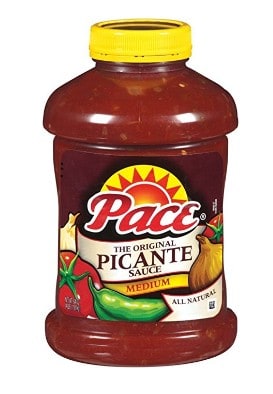 San Antonio Shoemakers (SAS)
SAS has been making hand-crafted shoes and handbags since 1976. Primarily known for being the "comfortable" shoe, they are popular among seniors and those with leg injuries. Though SAS has two factories in Texas, one in San Antonio and one in Del Rio, not all of their footwear is American made. Check labels and descriptions carefully. Don't miss our source list of American made shoes for more made in USA footwear options.
Toyota Tundra and Tacoma
In 2003 Toyota opened a new 2,000,000 square foot assembly plant in San Antonio hiring 1,850 people to build the Tundra pickup truck and it was the commitment to creating zero waste that put the plant in the headlines. Their plant has become the model for the most advanced technologies to convert landfill gas and solid waste into fuel. Today, the Tacoma is manufactured and assembled there as well. Don't miss our guide to buying made in USA cars.
Russell Stover Candy
Russell Stover has five manufacturing facilities in the USA, and one of them is located in Corsicana, Texas. If you ever happen to be in this area of north Texas, you absolutely have to stop at the Russell Stover candy store near the candy factory on…wait for it…Pecan Delight Ave. Don't miss our mega list of made in the USA candy.
Are you from Texas? Traveled in Texas? Did we miss your favorites? What do you love that's made in Texas? Do tell.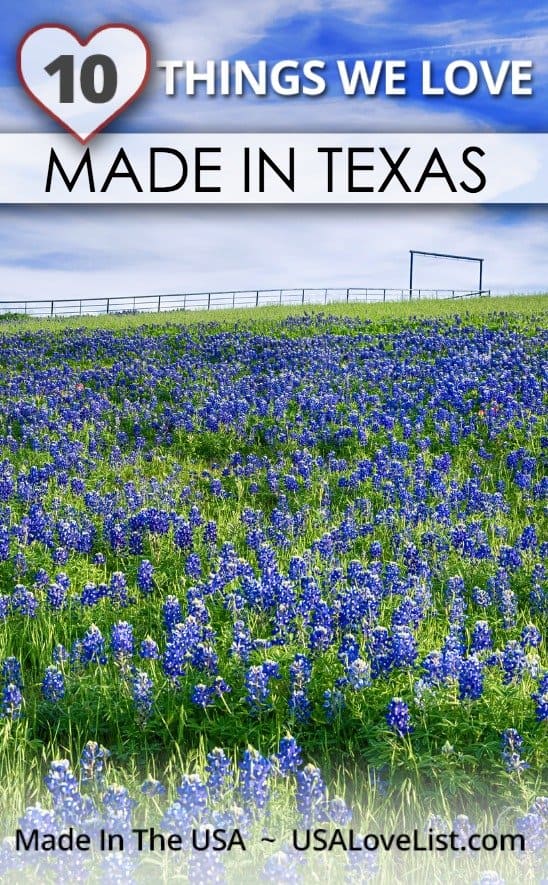 We are welcoming guest post submissions on the topic of The Top 10 Things Made in My Home State. Contact us for submission guidelines.