If you love to eat, and you love to eat well, you know that great meals start with the best ingredients and involve the right equipment. It takes time to acquire all the essentials for a complete gourmet kitchen, especially if you are trying to find the best Made in USA options out there. From the amazing Blendtec blender, to the best coffeemaker and gourmet foods, we found outstanding American made gifts for the foodie you're sure to love. 
American Made Gifts for the Foodie
For the Everyday Cook
As a self proclaimed foodie and cook, I know the right equipment when cooking.  Alfi High Performance Kitchen Knives are strong, razor-sharp and cut very well. I love using them everyday. These knives are made in the company's family owned, lean facility in California.
High performance, made  in USA, Alfi all purpose 12 piece knife set.  $30 (originally $45) with code "USALOVE" at checkout. Or 25% off all knives with code USALOVE.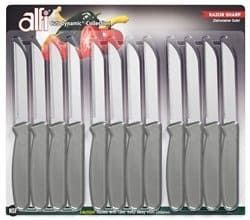 For the True Cook
For the Entertainer
Simple, elegant, and sure to last a lifetime, the Warther Cutlery and Wendell August collaboration offers two-hundred years of combined craftsmanship and family heritage. These two American made brands come together to offer a modern collection of cutting and serving boards. Each of the eleven boards in the assortment is hand cut and accented with beautiful hand hammered metal. The boards are offered in Maple, Walnut, or Cherry and are accented with either aluminum or copper forged metal accents. Perfect for entertaining, gift giving, or as a work of art to hang in your kitchen, these boards can be used in many ways.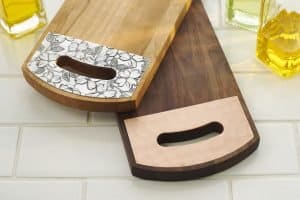 For the Tea Lover
Get organic, non-GMO, Fair Trade tea through Plum Deluxe Tea of the Month Club. Each month Plum Deluxe sends a hand-blend, fresh, special limited-edition tea for tea club members only. One of the brand's signature blends, Oregon Black Breakfast Tea, featured below, is made with black and honeybush tea, orange peels, and hazelnut essence, which offers anti-inflammatory and anti-oxidant benefits. This unique tea blend offers balanced tastes with deep, mellow, citrus, and nutty flavors from the black tea, honeybush, orange peels, and hazelnut essence, respectively.  Plum Deluxe tea blends are blended by hand in Portland, Oregon and make a perfect American made gift for the tea lover.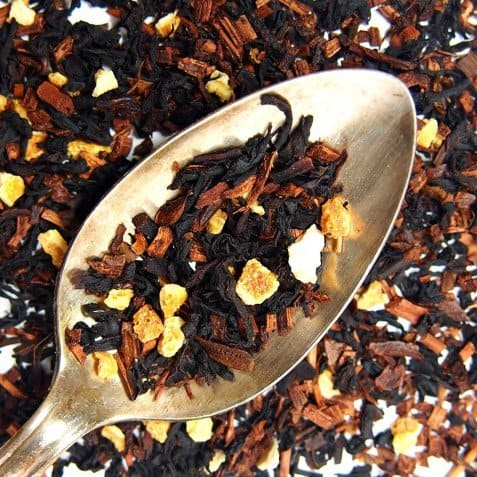 For The Coffee Connoisseur
For the Cheese Connoisseur
For the Honey Connoisseur
For the Hot Sauce Enthusiast
It's never a bland moment with Yai's Thai's Paleo, Whole30 approved, and gluten-free hot sauces and salsas. We love that Yai's Thai uses simple and healthy ingredients without sugar or artificial ingredients. Yai means grandmother in Thai, and this line of Whole30 condiments used traditional Thai ingredients for unique, bold and zesty flavors that pair well with everything from eggs to fish and beef. The hot salsa packs quite a punch. It's the perfect balance of these simple ingredients, tomatoes, onions, ginger, cilantro, garlic, organic lime juice, sea salt, thai chilis, and black pepper. I love the ginger, cilantro, lime add to the salsa; it makes for a unique and refreshing salsa, unlike any I've had before.
USA Love List reader can enjoy 20% off Yai's Thai with the code GIFTYAIS20
For the Ice Cream Connoisseur
For the Pasta Lover
For the Seafood Lover
Caught in Bristol Bay, Alaska, Wild Alaska Direct offers 100% natural, wild caught and sustainably sourced Sockeye Salmon. Matt Aboussie, Owner and Fisherman of Wild Alaska Direct, is dedicated to harvesting the Bay's salmon in a sustainable way that supports Alaska's ecosystem, while also supporting and promoting the wild salmon harvest. Bristol Bay is a unique fishery – it's remote, pristine, and the rivers and tributaries leading in to the Bay are a near perfect habitat for salmon to spawn and grow. The state of Alaska regulates its fisheries to allow for a healthy spawn event, hence ensuring robust future return of salmon. To give you an idea of the amount of salmon that live in the Bay, this year boosted over 50 million sockeye.
When you order from Wild Alaska Direct you'll receive convenient, individually vacuum sealed portion sizes of flash-frozen salmon. Flash freezing at the time of catch locks in flavor and freshness. This Sockeye Salmon is juicy, flavorful, and fresh, without being oily or fishy tasting. Even with only salt added to it, it's perfection. With 85% of seafood being imported, buying from Wild Alaska Direct ensures you're receiving freshly caught Alaska fish that support our nation's fishery.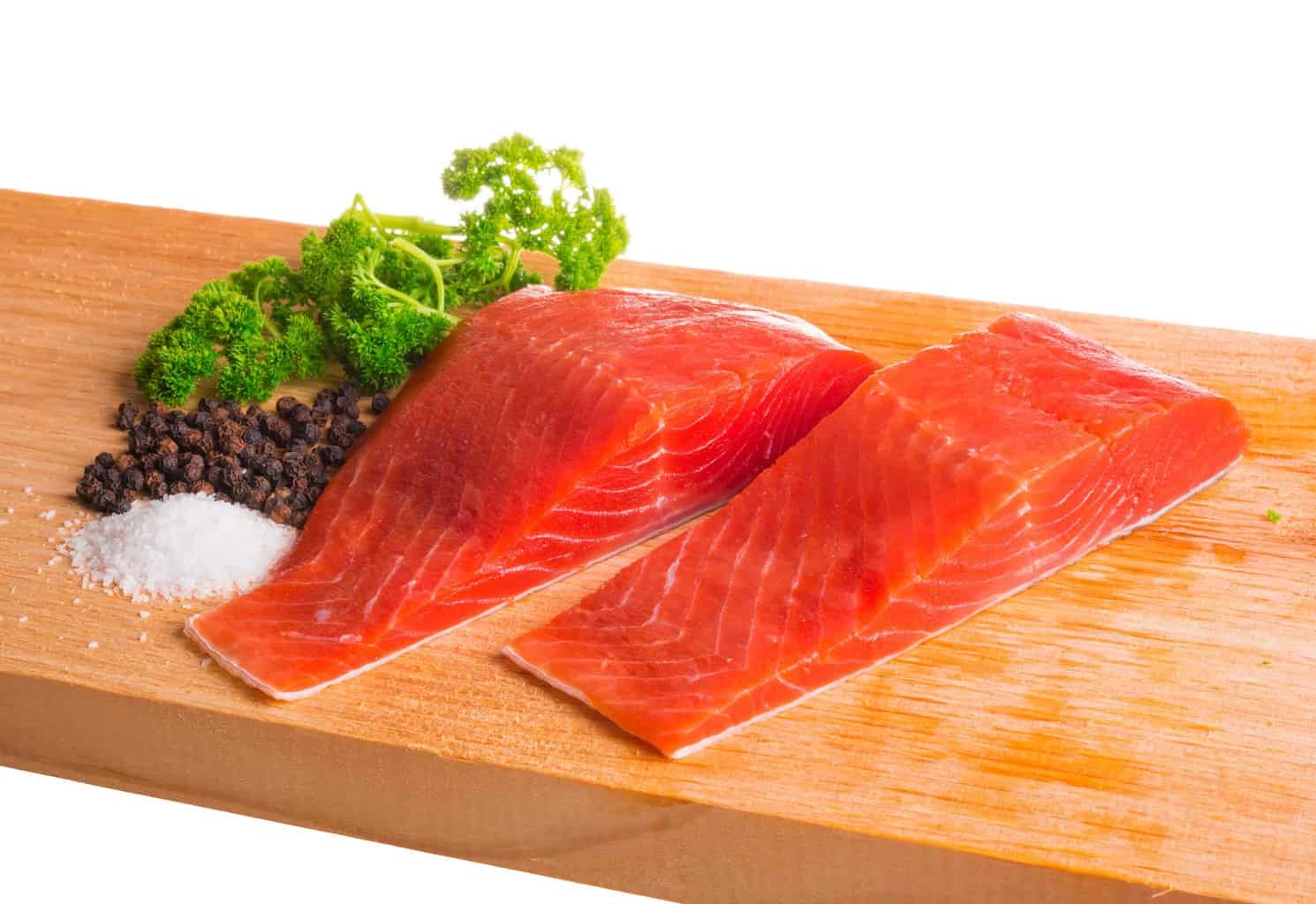 Food Finds For Everyone
The best and most flavorful ingredients are key to cooking a memorable meal. Here are a few finds I always have on hand, and love to share with others.
Do you have a made in the USA foodie gift to suggest? Add it in the comments below!
Disclosure: This post is a sponsored post which USA Love List is proud to share with you because, sponsored or not, we only share stuff we love. 
Image Credit: Warther Cutlery