If you're looking to use more non-toxic products in your life, here are seven great American made green gifts for the home that you'll be sure to love. Many of these items are priced to make great gifts for anyone that the recipient will enjoy for many years to come.
1888 Mills 100% Organic Luxury Cotton Towels are my favorite towels for their size and soft plush feel. The 1888 Mills organic line of towels, washcloths, and hand towels are made in Griffin, Georgia from eco-friendly, 100% organic cotton grown free of impurities. These towels are incredibly soft, heavyweight and larger than the standard size. They're well priced and come in a variety of colors, making for the perfect American made green gift for the home.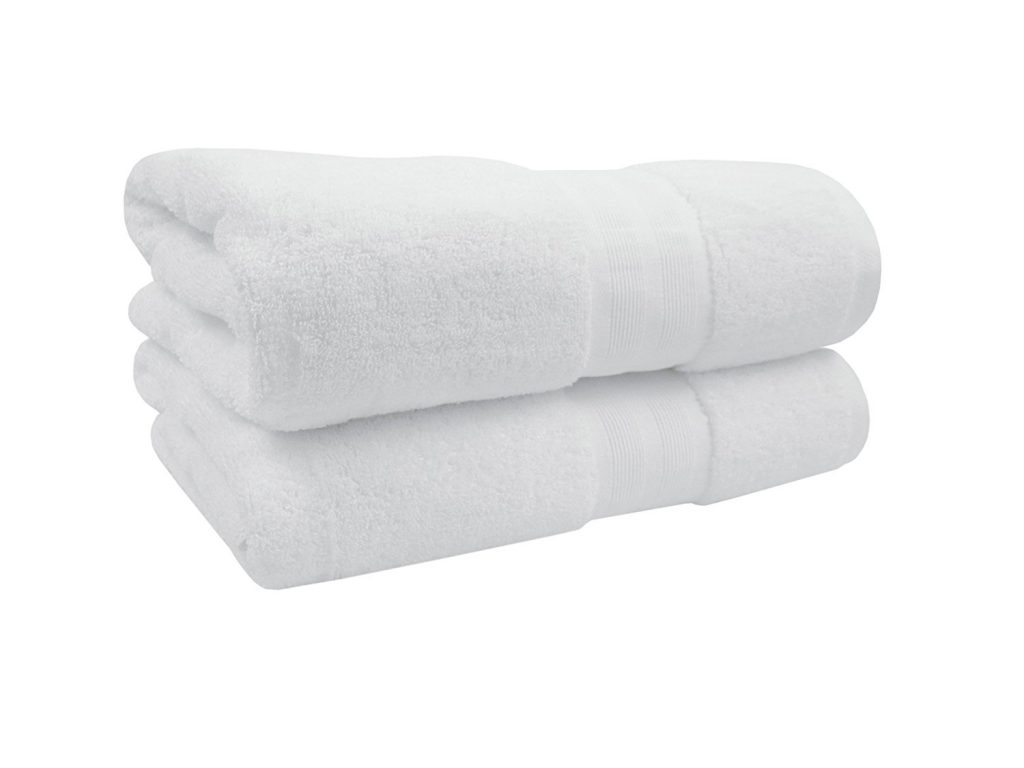 All Authenticity 50 luxury bedding is 100% made in the USA from "seed to stitch". Their California grown cotton comes from San Joaquin Valley, just a few hours from Authenticity 50 headquarters. Every step of the manufacturing process is done domestically, which means less dirty petroleum fuel for transportation and shipping. These sheets have no formaldehyde based wrinkle treatment. (Don't worry the sheets smooth out on a made bed and you will not be wrapped in toxin!) Authenticity 50 luxury sheets, pillowcases, and duvet covers are manufactured from Supima cotton. Supima cotton is two times more expensive than regular cotton and is even MORE expensive than Egyptian Cotton. Bedding is now available in Carolina Gray and Pacific Blue, as well as Signature White.
Aunt Fannie's believes in the pure power of food-based ingredients. More than "natural," Aunt Fannie's products contribute to and do not disrupt the microbiome, unlike synthetics, pesticides or man-made antibacterials. Your home has its own microbiome, that even "natural" products can disrupt. Aunt Fannie's products get rid of the bad—dirt, food, unwanted germs—without getting rid of the good stuff.
I love how well these products work. I'm particularly fond of the Cleaning Vinegar Wipes – they are effective and biodegradable. I love that this bundle costs under $20 too.
I cannot tell you how great Bee's Wrap Wrap is. These wraps keeps your food fresh and sealed without having to waste money or resources on buying plastic wrap. The wraps are made of beeswax, organic cotton, organic jojoba oil and tree resin. Simply use the warmth of your hands to soften the wrap, create a seal and, when cool, the wrap holds its shape. It's a must have for anyone who spends time in the kitchen, or anyone who wants to cut down on their use of plastic.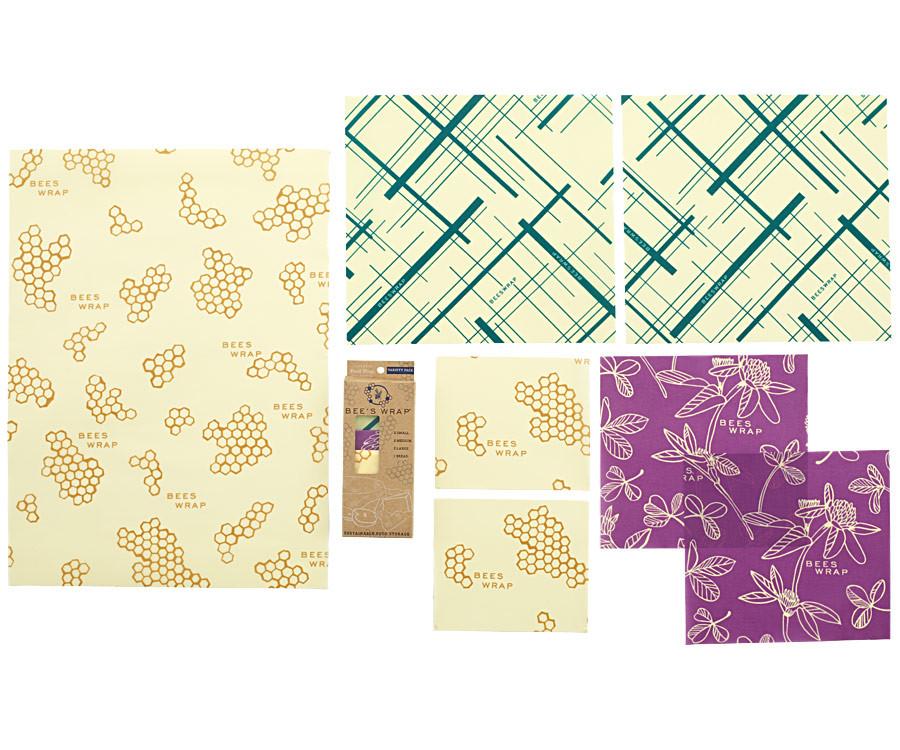 If you're looking for non-toxic American made flatware that is produced with eco-friendly processes, look no further than Liberty Tabletop is the only flatware that is still manufactured in the United States, upstate New York to be exact. Liberty Tabletop stainless steel flatware is made from domestically sourced steel that is 8 to 10 percent nickel and 16 to 18 percent chromium. Unlike stainless steel in foreign flatware manufacturing, Liberty Tabletop guarantees that the metal mix in their stainless steel does NOT contain lead, mercury, or any other toxic metals that we don't want in our mouths. If you are soon to be married and aren't sure what type of flatware to add to your registry, Liberty Tabletop has a buyers guide on their website that can walk you through the process.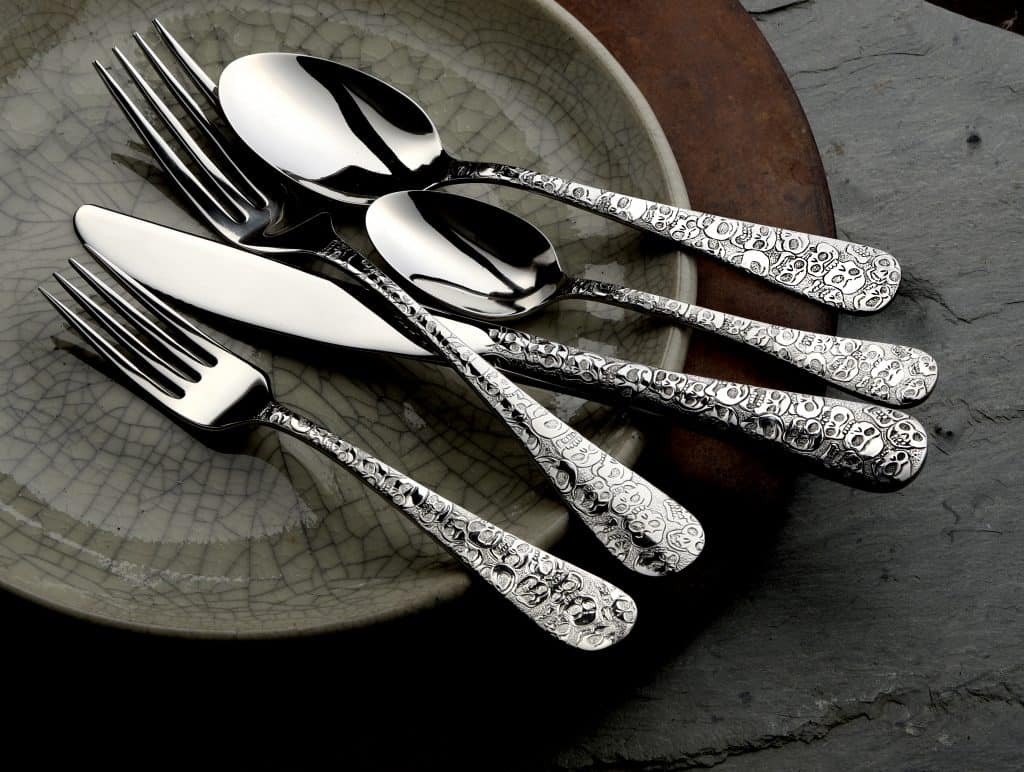 Lodge is the oldest continuous manufacturer of cookware in America. Founded in 1896, Lodge has proven that cast iron cookware is timeless. Lodge cast iron skillets, grill pans, and dutch ovens make gifts and will last forever. They are not made with any toxic chemicals like those foreign made non-stick options.
The Lodge Logic Cast Iron 3 Qt. Combo Skillet Cooker Set is a great gift choice, and the Lodge Logic 5 Quart Cast Iron Dutch Oven is as well. NOTE: The enamel covered items may NOT be American made. Check the label!
Love Bottle is a women-owned B Corp based business outside Chicago, Illinois. Each 16.9 oz bottle is completely nontoxic and made with about 40% recycled glass and lead-free inks. It is designed with a leakproof ceramic swing top lid, that fits most cup holders and is dishwasher safe and scratch resistant. I love my Love Bottle for these reasons – the glass doesn't hold smells, so you can use it to carry smoothies on-the-go; it doesn't leak; and it offers a user friendly and functional design for everyday use.
My Green Mattress makes American made, natural mattresses, that are shipped factory-direct to you.
The Pure Eco All-Natural Organic Mattress is the most popular and economical mattress with a new more comfortable spring system that offers excellent lumbar support. This medium-firm mattress is conforming and pressure relieving making it perfect for children, teens, and adults. The Pure Echo is handcrafted with all-natural, hypoallergenic materials, including organic cotton and natural wool for the deep, healthy sleep you deserve at a price that won't keep you up at night. The 100% natural wool is sourced from a company in California. The wool batting is 100% natural, is not treated with any flame retardants, and contains no polyester fibers.
My Green Mattress offers a 100-night no-risk trial with an opportunity to exchange or return your mattress at any time during the trial period and a 10 year warranty. My Green Mattress handcrafts its mattress in La Grange Highlands, Illinois and is owned by a husband and wife team, Tim and Cindy Masters.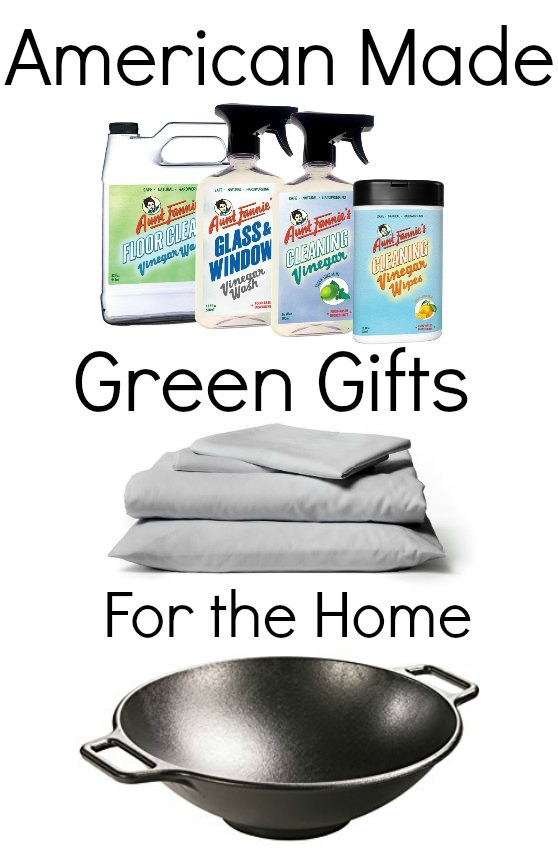 Disclosure: This is a sponsored post which USA Love List is proud to share with you because, sponsored or not, we only share stuff we love.
---
Liked this list? Check these:
Buy Bedding made in the USA: The Ultimate Bedding Source List
American made Gifts for the Outdoor Enthusiast
Thoughtful American made Gifts for the New Homeowner
---