Finding made in USA toys is a challenge. It can be tricky deciphering product labels to find out where a toy is manufactured. It can also be tricky to find toys that kids will play with for longer than a week. I have done the research (and my kids have agreed) on the toys included in this list so you don't have to.
This list includes our picks for the best made in USA toys for kiddos age baby to teen. The toy brands on this list have proven that they are committed to American manufacturing, as this list includes beloved toy classics, as well as new toy favorites.
Best Made in USA Toys: Our Top Picks for Baby to Teen
Crazy Aaron's Putty
It bounces, it stretches, it pops, and it sculpts…Crazy Aaron's Putty is THE original and best creative play "slime". For over 20 years Crazy Aarons has been making putty in the USA. Today the Crazy Aaron's Putty line includes sooo many different varieties with different textures, scents, colors, and effects. They even have limited edition and holiday putties.
Crazy Aaron's Putty is made in Pennsylvania from top quality materials, including non-toxic silicone, so it never dries out. All putty is made with the help of exceptional individuals challenged with intellectual, physical, and other disabilities.
Take 15% off your Crazy Aaron's Putty purchase with discount code USALOVE. No expiration.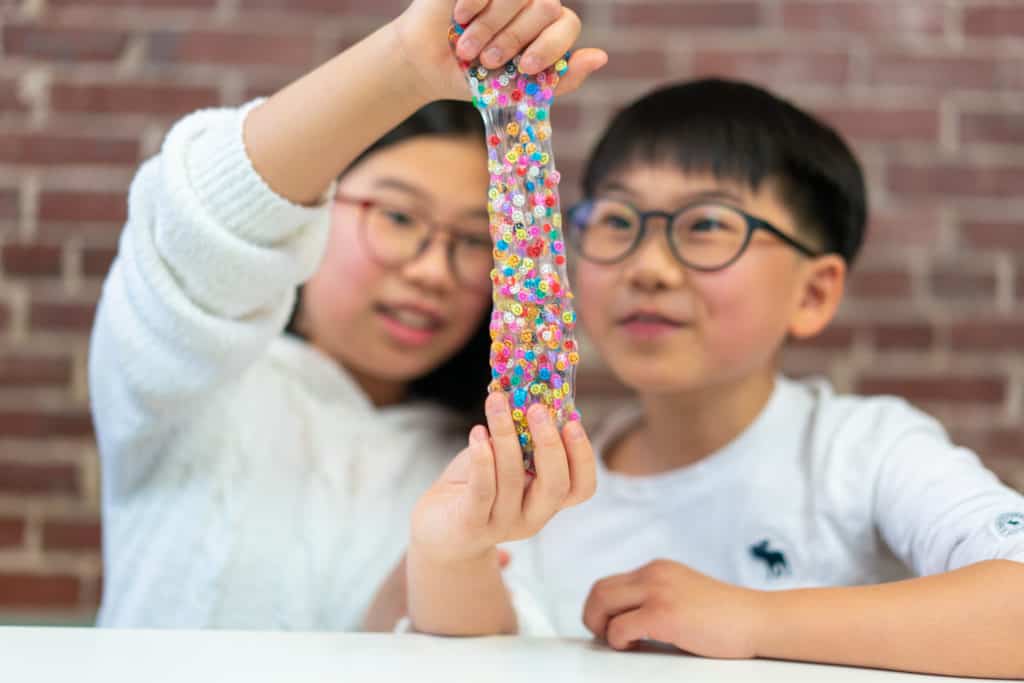 Have you visited our Made in USA Shopping District? It is the place to start your shopping when you want to find the best of American-made.
DON'T MISS OUR OTHER GIFTS FOR KIDS LISTS

Pin this list to save it for later!