Ah, Florida. The bendy state at the bottom of the good ole U-S-of-A. The one chock full of coastline and folks who treat every day easy like a Sunday morning. But we in the sunshine state are about more than sandy white beaches, snowbirds and cartoon mice. We're also about quality and innovation. Check out a few top-notch products made in Florida.
This Guest post was originally written by Jen Whitfield in 2012. It has been updated severals times since.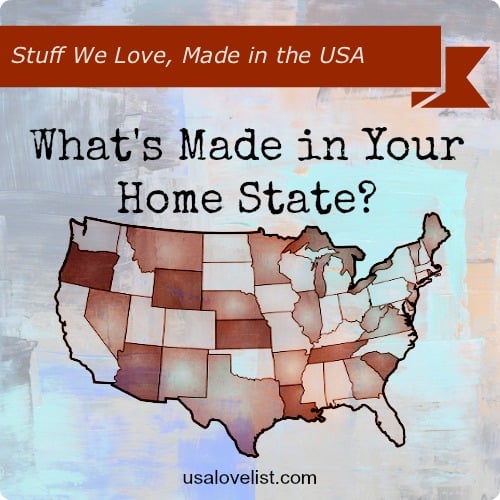 SUPPORT AMERICAN MADE. THESE POSTS HAVE TIPS THAT WILL HELP YOU DO JUST THAT.

What Does the Made in the USA Label Mean? Your Questions Answered.
Trying to Buy American? 3 Rules to Follow EVERY time you go Shopping
Ask your favorite stores to help you Buy American
Let's buy American made gifts. We've got all the good ideas.
How to Avoid Tariffs: Buy American! Start Here


Have you visited our Made in USA Shopping District? It is the place to start your shopping when you want to find the best of American-made.

Pin this list to save it for later!