Minnesota: also known as the land of 10,000 lakes (though in actuality, the state has 11,842), potlucks, temperatures that would make a polar bear shiver, and the state where being "Minnesota Nice" is never out of style. Minnesota is also filled with incredible craftsmen dedicated to locally sourcing their products, and a hearty amount of business returning to artisanal and handmade goods as the highest standard of quality. Check out our list of companies we love that are making products in the great state of Minnesota.
Things We Love, Made in Minnesota
Steger Mukluks Boots for Men and Women
Steger Mukluks makes men's and women's boots in Ely, Minnesota. These boots are great for everyday wear and keep the tootsies warm in temps down to -10 Fairenheit, and down to -40F for the extreme styles. You can buy them in regular or wide, depending on the width of your foot. The upper part of the boots are made of wool or canvas (depending on style) and moosehide and the soles are made of rubber with a contour insole.
The Steger Mukluks Arctic Ribbon boot, pictured below, is an extreme style boot designed for cold weather explorers with cold temperatures in mind. They are recommended for extended wear in extreme conditions.
Sweet Jules Caramels
If you haven't heard about Sweet Jules Caramels, you're absolutely missing out! This Minnesota-based company, run by two sisters, was born from a long line of chefs and foodies, and it only takes indulging in their caramels to know that they have good taste and talent. Sweet Jules offers flavors that you'd expect from a caramel company, like Salted Caramel and Vanilla Bean, but they also have more unique offerings like Beer & Pretzel and Bananas Foster. With variety like this, there's really no palate that won't be pleased by these sweet treats. Our personal favorite was Dark Chocolate & Salted Pecan, which has a buttery caramel base, dark chocolate top, and chunks of salted pecans sandwiched between the two layers. We loved these caramels for their homemade taste. We also appreciated their polished packaging, which includes a fun color-coated flavor chart so you drown in the caramel possibilities, making it perfect for gift giving and sharing with others! If our descriptions aren't swaying you, take a look at the drool-worthy photos, which will definitely leave you wanting to satiate your next sweet tooth hankering with a box of Sweet Jules Caramels.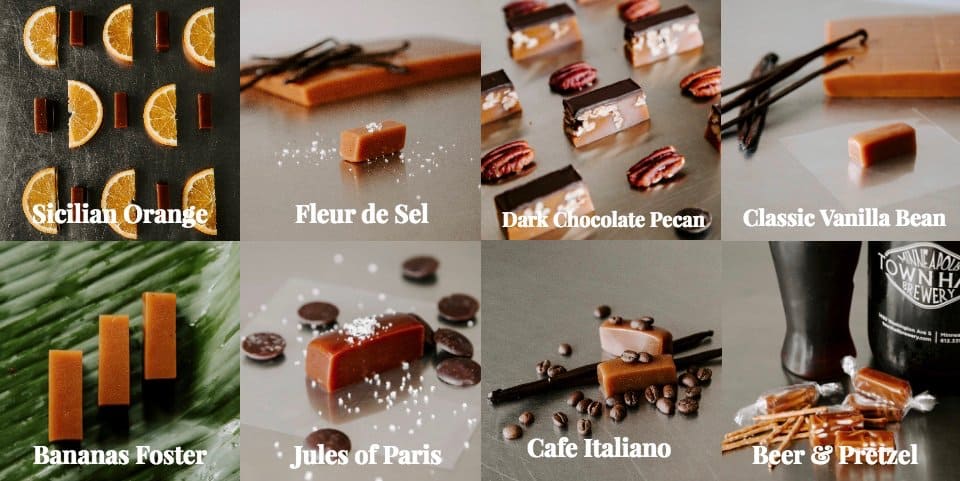 Loll Designs Outdoor Furniture
Loll Designs modern outdoor furniture is manufactured in Duluth, Minnesota. We love that Loll Designs is an Eco conscious company. All Loll Designs products made from 100% recycled plastic- mostly from milk jugs. Fun fact: since 2005, Loll Designs has recycled more than 75 million milk jugs into outdoor furniture. Loll Designs outdoor furniture is durable and weather resistant so it doesn't need to be stored in winter. Remember, all products are designed and manufactured in Minnesota, a place that has long, cold, and snowy winters. Loll Designs out door furniture products include seating, dining tables & chairs, planters, and accessories- all available in a variety of colors.

Far North Spirts
Craft distilled from Louisiana turbinado and Florida demerara
sugar cane, Far North Spirts Ålander offers a clean, delicate taste more akin to vodka than rum. The northernmost distillery in the contiguous United States, Minnesota's Far North Spirits is one of a handful of authentic field-to-glass estate producers. Owners Mike and Cheri left their jobs in the city to return home to the family farm and start Far North Spirits in 2013. Their spirits are a reflection of their heritage.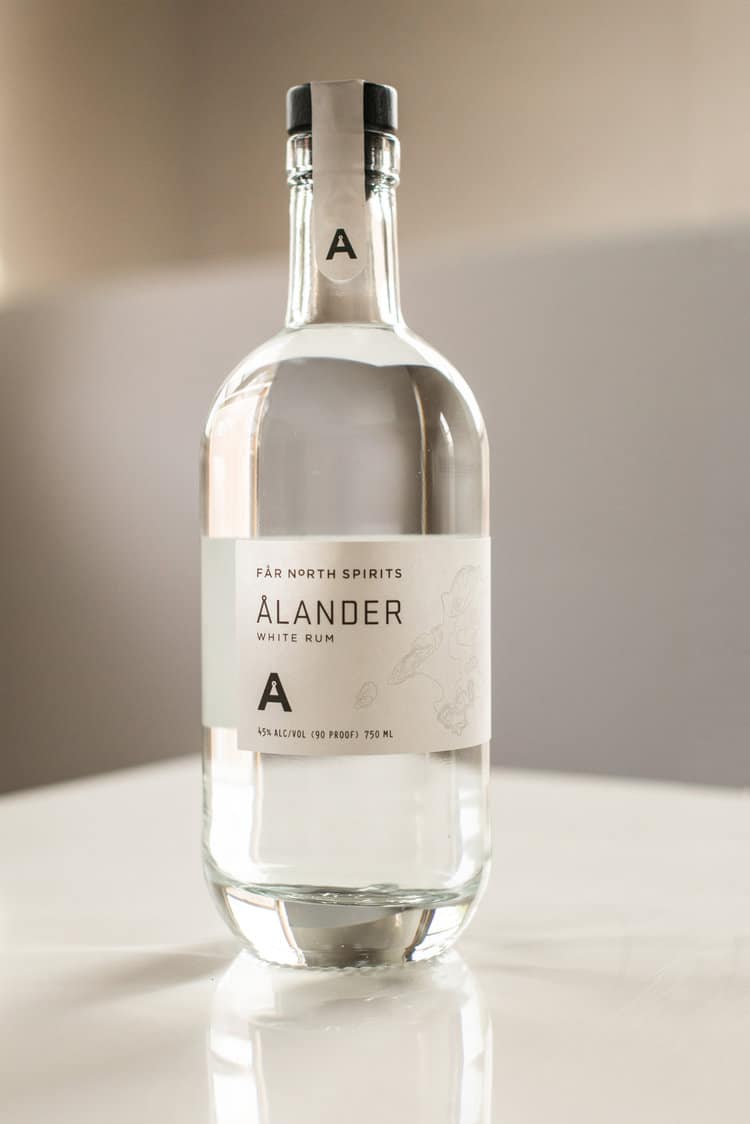 Scotch Tape & Post it Notes
Can you imagine a world without Scotch tape? We really can't, actually, so it's lucky that Scotch Magic Tape is exclusively made in Hutchinson, Minnesota by Minnesota company 3M. 3M is the same company that makes Post-it notes. Essentially, Minnesota has been making life easier for America since 1902!
Pearson's Candy
Known for Nut Goodies, Mint Patties, and Pearson's Salted Nut Rolls, the Pearson's Candy has been operating out of St. Paul, Minnesota since 1909. A Minnesota favorite, the salted nut roll combines a creamy nougat center surrounded by golden caramel and salty Virginia peanuts– the original sweet and salty snack.
Oh Baby! Baby Clothing & Home Goods
We may be a bit biased on this one, but the Minnesota Love collection from Oh Baby! brand clothing and home goods is the perfect way to show Minnesota pride, and everything in the collection is made by artisans in Minnesota! We use sustainable, upcycled fabrics and vintage sweaters to make every product completely different.
Baby Elephant Ears Baby Pillows
Baby Elephant Ears are sold around the world to give your baby the best possible head and neck support for cranial-spinal developmental stages–and they're manufactured in Cambridge, Minnesota. They've teamed up with Project Regina, a vocational training program for immigrant and refugee women based in Minneapolis to ethically manufacture their pillows. We're always ready to support local small businesses owned and run by women!

Dogwood Coffee
We're partial to a good cup of coffee, and small roaster Dogwood Coffee in South Minneapolis fits the bill exactly. Their specialty is developing relationships in the sourcing and roasting process, to find the highest-quality beans as possible while becoming part of the specialty coffee scene in Minneapolis. Luckily for non-Midwesterners, their beans are available online as well. Sip, relax, and enjoy.
Faribault Woolen Mill Accessories & Blankets
From when the mill was founded in 1865 to this very moment, Faribault Woolen Mill cozy woolen blankets are made using the exact same methods down south in Faribault, Minnesota. Scarves, accessories, throws, and more are woven using energy from the nearby Cannon River and hard work from Minnesotans to create sustainable, long-lasting woolen products.

Mary Lauer owns Oh Baby!, a magical children's store located in Edina, Minnesota. She designs and produces a line of whimsical children's clothing and home goods, all handmade in Minnesota. Oh Baby! is proud to be Minnesota-made.
Pin it, Share it, Tweet it, Pass it on to show your #USAlove!
We are welcoming guest post submissions on the topic of The Top 10 Things Made in My Home State. Contact us for submission guidelines.