Minnesota: also known as the land of 10,000 lakes (though in actuality, the state has 11,842), potlucks, temperatures that would make a polar bear shiver, and the state where being "Minnesota Nice" is never out of style. Minnesota is also filled with incredible craftsmen dedicated to locally sourcing their products, and a hearty amount of business returning to artisanal and handmade goods as the highest standard of quality. Check out our list of companies we love that are making products in the great state of Minnesota.
Things We Love, Made in Minnesota
Sweet Jules Caramels
If you haven't heard about Sweet Jules Caramels, you're absolutely missing out! This Minnesota-based company, run by two sisters, was born from a long line of chefs and foodies, and it only takes indulging in their caramels to know that they have good taste and talent. Sweet Jules offers flavors that you'd expect from a caramel company, like Salted Caramel and Vanilla Bean, but they also have more unique offerings like Beer & Pretzel and Bananas Foster. With variety like this, there's really no palate that won't be pleased by these sweet treats. Our personal favorite was Dark Chocolate & Salted Pecan, which has a buttery caramel base, dark chocolate top, and chunks of salted pecans sandwiched between the two layers. We loved these caramels for their homemade taste. We also appreciated their polished packaging, which includes a fun color-coated flavor chart so you drown in the caramel possibilities, making it perfect for gift giving and sharing with others! If our descriptions aren't swaying you, take a look at the drool-worthy photos, which will definitely leave you wanting to satiate your next sweet tooth hankering with a box of Sweet Jules Caramels.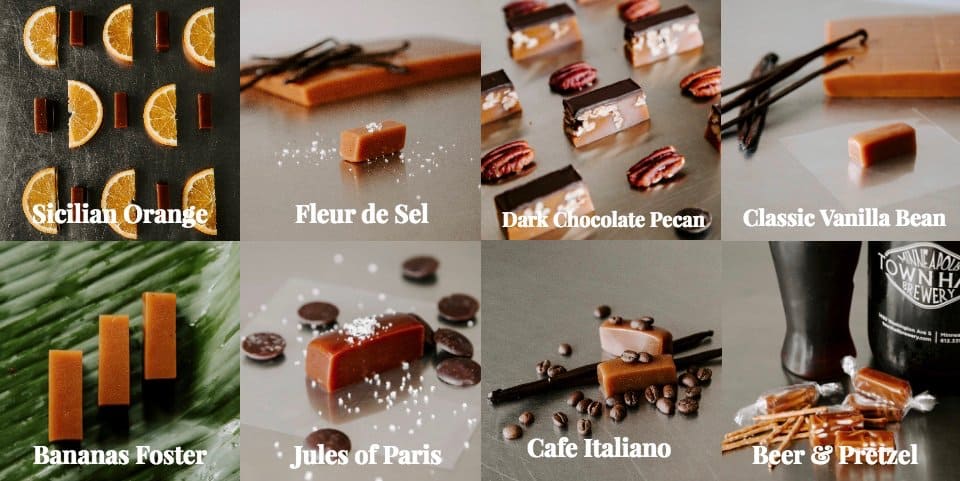 Mary Lauer owns Oh Baby!, a magical children's store located in Edina, Minnesota. She designs and produces a line of whimsical children's clothing and home goods, all handmade in Minnesota. Oh Baby! is proud to be Minnesota-made.
Have you visited our Made in USA Shopping District? It is the place to start your shopping when you want to find the best of American-made.
We are welcoming guest post submissions on the topic of The Top 10 Things Made in My Home State. Contact us for submission guidelines.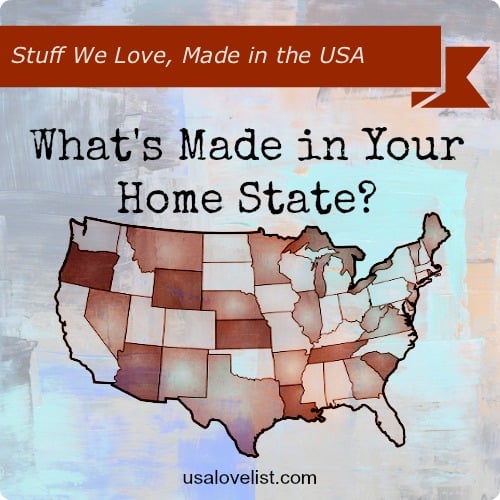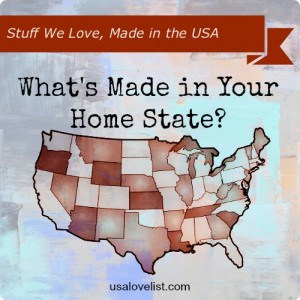 SUPPORT AMERICAN MADE. THESE POSTS HAVE TIPS THAT WILL HELP YOU DO JUST THAT.

What Does the Made in the USA Label Mean? Your Questions Answered.
Trying to Buy American? 3 Rules to Follow EVERY time you go Shopping
Ask your favorite stores to help you Buy American
Let's buy American made gifts. We've got all the good ideas.
How to Avoid Tariffs: Buy American! Start Here


Pin it, Share it, Tweet it, Pass it on to show your #USAlove!