A lot of my friends are crazy about the yoga gear from Lululemon and Athleta, but people really got excited when I told them that my yoga wear is made in the USA. Check out my entire list of American made gifts for the yoga lovers.
YOGA ESSENTIALS: MADE IN USA YOGA GIFTS
Evolution Activewear is the maker of KNEEOTECH patented yoga pants with padded knees. KNEEOTECH pants comfort and support your knees without compromising style or fit. We know; we're so glad we found them too and these yoga pants are American made and manufactured in Utah! While they were originally designed for yoga, these padded knee yoga pants are also perfect for dance, Pilates, gardening, hiking, travel, fly fishing, under ski and snowboard pants, rock climbing and everyday wear too. KNEEOTECH pants are available in ankle length leggings, capri, bootleg and Unisex jogger style in multiple colors. They are available in sizes XS-XL.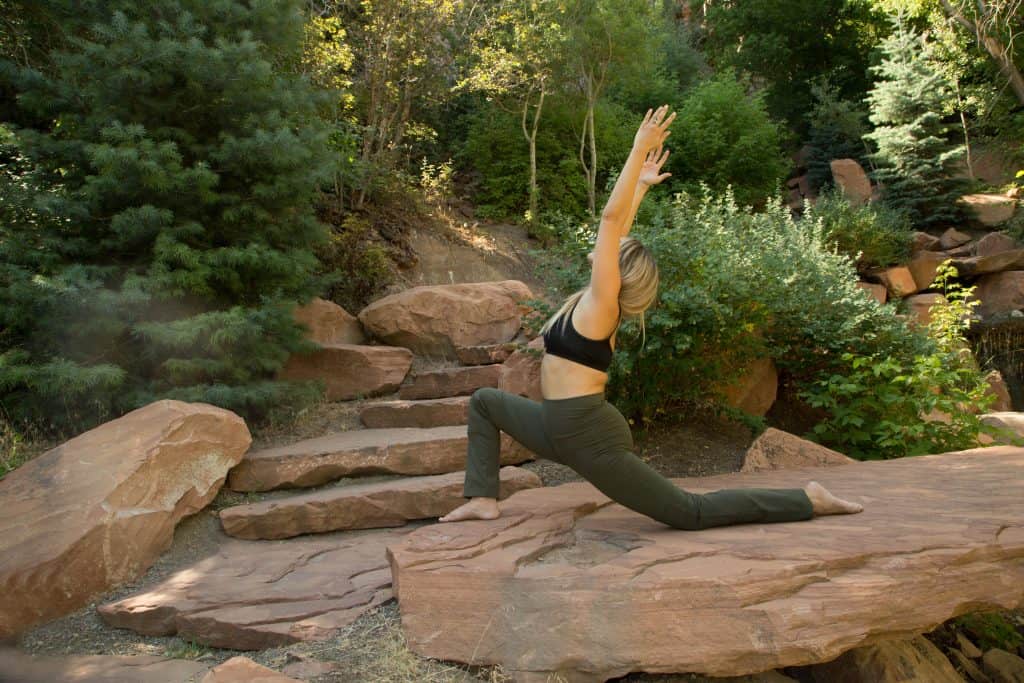 Prep for your workout with a good stretch. The Hugger Mugger Quick Release Yoga Strap is the perfect thing to use right before yoga to loosen your muscles.  I recently used a release strap for a 10-minute stretch session and it was divine. It was an amazing way to stand up and get my blood flowing after sitting for hours.
If you're looking for a new mat, or considering starting yoga as one of your new year's resolutions, I suggest the Hugger Mugger Eco-Rich Mat, the first yoga mat that uses plant-based oils for up to half of the mat material. This unique process creates a super-sticky texture as well as a durable, stable practice surface. You will love how grounded you feel when practicing on this mat.
This handmade Hugger Mugger Standard Bolster combines the perfect amount of inner strength and stability with a comfy, soft surface that will give you years of unsurpassed service. The foam core and cotton filling combined with a soft surface make this bolster a yogi must-have.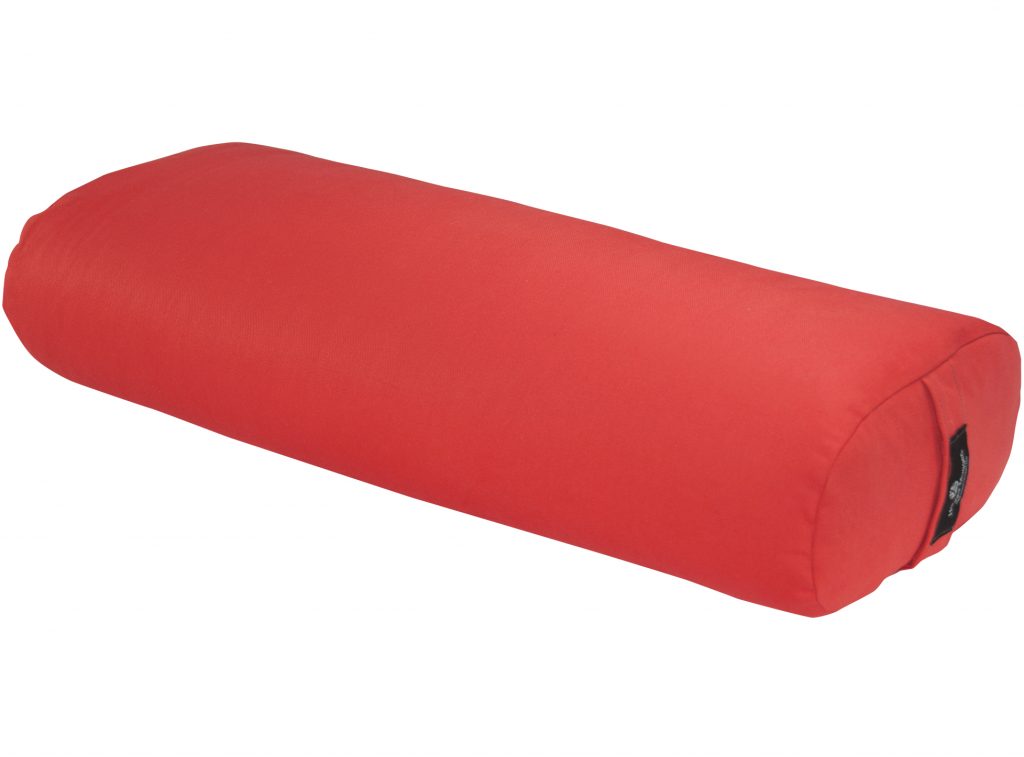 After your yoga session, relax and unwind with your Hugger Mugger Peachskin Neck Pillow and Eyebags. Filled with organic flaxseed, buckwheat hulls, and herbs, these pillows can be heated in a microwave or chilled in a freezer.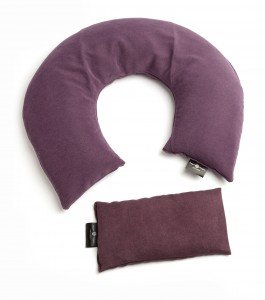 The Hugger Mugger Zafus Meditation Pillow are filled with organic buckwheat hulls that form to your contours and covered with sturdy, long-lasting upholstery-grade fabrics. If you live in a small space, it could double as a sitting pillow too.
Yoga Inspiration: American Made Gifts for Yoga Lovers
Alex and Ani has some really great charm bangles inspired by positive energy and inspiration. I love the Mind Over Matter charm.
Paddywax candles are hand poured with soy wax at their Nashville factory. We love the shape and scent of the Geometry Candle in Lemongrass + Verbena. It's both visually and sensually appealing. At only $15, this makes for a great candle to buy anyone as a gift, even yourself.
Help clear your mind and create a meaningful yoga experience with Aura Cacia's organic yoga mists. Each mist is made with organic essential oils and they are paraben and petroleum free, so you can feel confident in spraying it on your body or yoga mat.
Noelani Hawaii Jewelry offers crystal jewelry infused with love and aloha to help you shine your light. These pieces have been handmade in Hawaii since 2003. The brand makes jewelry that is not only beautiful but also incredibly healing. Noelani Hawaii is a platform that allows women to go out and spread their light within their own communities. Its pieces are a symbol of those embodied women that are empowered, and comfortable within themselves and all they are. The jewelry is created with the intention that the wearers of these designs are reminded to shine their inner beauty bright and that this feeling of love is radiated out to all beings everywhere. The BLISS: Blue Lace Agate, Amazonite, and Rhodochrosite Aloha Mala necklace features 108 beads + 1 guru bead and activates the fourth and fifth chakras. A portion of all proceeds from the sale of this mala goes to the Bumi Sehat Birthings Center in Bali, Indonesia.
I love all Aura Cacia products and in particular love these chakra roll-ons. Balance emotional and spiritual energy flow of one, or all, of your seven Chakra centers with Aura Cacia Organic Chakra Balancing Aromatherapy Roll-Ons. It's great to have one of each so you can use them according to your mood. The grounding root is my favorite scent since its heavy on frankincense.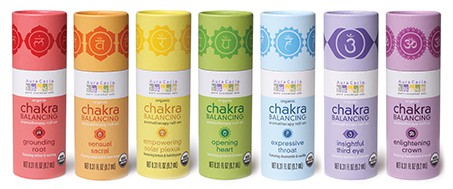 If you're looking for a quick and easy way to get your yoga fix, try Befit Yoga: 10-Minute Daily Yoga Fix. The workout offers five options, all focused on the integrated power of yoga. Surprisingly enough, the DVD is manufactured in Huntsville, Alabama.


Numi Organic Tea makes some of my favorite tea. I trust and love the brand because its teas are organic, non-GMO and use post-consumer, recyclable, & biodegradable sustainable packaging. Take a deep breath and allow your mood to inspire which type of Numi Organic Tea by Mood you should enjoy at any moment. Each gift box contains five tea bags of the following eight different organic and Fair Trade Certified teas and tisanes, including Breakfast Blend, Aged Earl Grey, Emperor's Pu-erh, Jasmine Green, Mate Lemon, Rooibos Chai, Moroccan Mint, and Chamomile Lemon. Sip, enjoy and embrace your mood.

Don't miss the articles below for more great gift suggestions for the yoga lover!
Disclosure: This is a sponsored post which USA Love List is proud to share with you because, sponsored or not, we only share stuff we love.
Image credit: Electric & Rose Clothing