With whole aisles dedicated to Easter candy in stores today, it is quite overwhelming when one is looking for American made candy to purchase. Reading the labels isn't always helpful, as many packages don't even state where the candy is made. Well, USA Love List has done the research so you don't have to, and we've compiled this list of our favorite American made Easter candy options.  Whether you are on the hunt for GMO free, natural candy, or you prefer classic Easter candy favorites  in your Easter basket, this list has the info you need to buy American.
Ten American Made Easter Candy Options
Perfect for stuffing plastic eggs
Caramel Creams & Mini Cow Tales
Goetze's Candy Company has been making candy in the USA since 1895. Caramel Creams, and Mini Cow Tales both fit perfectly in plastic eggs. They are nut free and make a great addition to any Easter egg hunt.
TruJoy Sweets Organic Fruit Chews
The Easter bunny is always on the hunt for American made individually wrapped candies to stuff into plastic eggs for egg hunts. TruJoy Sweets organic fruit chews are GMO free and contain no artificial colors or flavorings.
Tootsie Rolls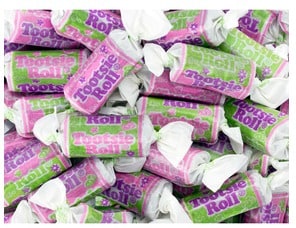 The Easter Bunny has been delivering American made Tootsie Rolls for over 100 years.
 Jelly Belly Mini Packets

Jelly Belly mini packs fit perfectly into plastic eggs.
Jelly Beans
Surf Sweets Spring Mix Jelly Beans

Surf Sweets Spring Mix Jelly Beans are GMO free, certified organic, and made with no high fructose corn syrup.  Surf Sweets jelly beans are made in a nut free facility.
Teenee Beanee 
Teenee Beanee  jelly beans are miniature version of classic jelly beans. They are made in Pennsylvania by Just Born Co.  
Chocolate
UNREAL Candy Coated Milk Chocolates
UNREAL candy coated milk chocolates are GMO fee, gluten free, and 100% real. Natural, plant based ingredients are used for the candy coloring, not chemical dyes.
Justin's Milk Chocolate Peanut Butter Cups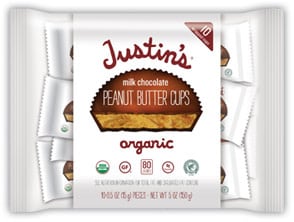 Justin's Milk Chocolate Peanut Butter Cups are GMO free and certified organic.
Palmer Milk Chocolate Easter Candy
The R.M Palmer Company has been manufacturing novelty chocolate candy in the US for over 60 years.
Easter Basket Treats
Cow Tales
MMM…caramel! American made Cow Tales, chewy caramel sticks with a cream center, are a tasty addition to any Easter basket. Cow Tales are nut free, and are available in Strawberry, Chocolate, Original/Vanilla, and Caramel Apple flavors.
Surf Sweets Gummy Candy, Assorted Types
From Gummy Bears, to Gummy Worms and fruit flavored gummy rings, Surf Sweets has the fruit juice based gummy candy for your children's Easter baskets.  All Surf Sweets gummy treats are naturally sweetened, GMO free, and organic.
Peeps
Peeps marshmallow treats are made in Pennsylvania by Just Born Co.  Peeps chicks and bunnies are available in a variety of colors.
Brach's Bunny Basket Marshmallow Eggs
The Easter Bunny used to deliver Brach's Bunny Basket Marshmallow Eggs to my house when I was little! It's good to see that they are still made in the USA!
Disclosure: This is a sponsored post which USA Love List is proud to share with you because, sponsored or not, we only share stuff we love.
Cover image courtesy of www.caramelcreams.com
Follow USA Love List's board Easter on Pinterest.