Yes, it's true: You can shop made in the USA at Costco! You can be committed to buying products made in the USA and shop at this members-only behemoth at the same time. After a quick walk-through at a local warehouse, we've compiled a running list of Made in the USA products at Costco. The list isn't comprehensive, so we'll keep adding as we learn more.
This Washington-based company is beloved for buying products in bulk. You can find any number of items there, from skincare products to flooring, from food items to the cookware to prepare them in. If you've never shopped there, you can pick up a membership at your local warehouse and then shop made in the USA.
Do you know of an American-made product Costco carries that we didn't mention? Let us know in the comments!
As always, thanks for buying Made in the USA!
Shop Made in the USA at Costco
Kitchen Products
You'll find some amazing made in America kitchen products at Costco.
Nordic Ware
Nordic Ware has been around since 1946 and manufactured the original bundt pan. You'll find Nordic Ware's nonstick bundt pan in gold for baking cakes, breads, and molded desserts.
You'll also find a three-piece baking sheet set, also made by Nordic Ware. These gold nonstick sheets are made of rust-free, high-quality aluminum for even heating and superior baking performance.
Vitamix
You'll find plenty of inexpensive blenders on the market, but the challenge is finding quality blenders that last a long time and support American workers. Costco carries several American-made Vitamix blenders, from the ONE blender to the E320 blender package, the Ascent 2300 blender bundle, and the 7500 super blender package. And you'll always find friendly customer service at Costco as well as the Cleveland, Ohio office. Note: The Vitamix immersion blender is not manufactured in the USA.
KitchenAid
If you know anything about mixers, you know the KitchenAid stand mixers are world-renowned. Who wouldn't love this KitchenAid Professional Series 6 Quart Bowl Lift Stand Mixer with Flex Edge? Costco offers this mixer in silver or red and comes with its classic metal bowl, a wire whip, a dough hook, and a flex edge beater.
Related: Homemade White Bread Recipe using a KitchenAid Mixer
All Clad
While not all of All Clad's cookware is made in the USA, this selection from Costco is. The 7 piece cookware set has a copper core bonded with aluminum and stainless steel, making it strong, durable, and just plain fun to cook in.
Food
Let us know of your favorite Costco food finds made in the USA!
Snake River Farms
Costco brings you superior beef jerky made from American wagyu beef. We emailed the company who clarified not only is the beef American raised, the jerky is also American made. Side note: Their customer service was quick and very friendly in their response. Note: While Costco currently has Snake River Farms American Wagyu Beef Jerky in their warehouse, this product is not featured on the Costco website.
Kirkland
There are probably more Kirkland products made in the USA than we mention, so if you know of a food product this brand offers at Costco, let us know!
Like microwave popcorn, or know someone who does? Kirkland Signature Microwave Popcorn features American grown popcorn. Send an entire box to your college student or family member who lives far away from you. Better yet: keep a few packages for yourself!
Alaskan Leader Seafoods
Alaskan Leader Seafoods sells Wild Alaskan Cod at Costco. The certified sustainable frozen food item ships to your home.
For the Home
Shop made in the USA at Costco for your home! They have many USA made products for the home, whether for decorating, renovating, or organizing. Their products revolve, meaning what's available now may not be available in the future.
Mattresses and Bedding
We were pleasantly surprised to find mattresses and bedding in the store and/or online, made in America. Some offerings have American-made materials, like the foam in these pillows.
Leesa Mattresses are proudly made in the USA and sold at Costco. Leesa makes five different types of mattresses, including other bedding. Their hybrid mattresses contain over 1,000 springs with four more layers to make this mattress strong and comfortable.
Related: Buying a Mattress Made in USA: The Ultimate Source List
Costco currently sells many Ghostbed mattresses, both online and in the store. This hybrid 12-inch mattress with an adjustable base comes in queen and split king sizes.
Hotel Grand brings a luxurious white down comforter to Costco. The damask-covered, feather-filled comforter offers year-round comfort.
Related: Buy Bedding Made in USA: The Ultimate Bedding Source List
Flooring
Mohawk delivers USA-made laminate flooring to Costco, currently in two designs and colors. The Millport Hickory has a light, natural finish that is 12 mm thick and has an attached pad. The Westmere Scraped Oak is made similarly but has a grey patina. Note: Not all Mohawk flooring is made in the USA.
Other
Your local warehouse may carry Greenmade Instacrate, as they currently are featured only through Costco's Business Delivery site. These 12 gallon-sized storage bins are collapsible and stackable.
Lifetime brings their made in America folding chairs to a local Costco warehouse. They are lightweight, having a thin profile, but are also sturdy and contoured for support.
Apparel
Sweats
The Game features men's joggers and hoodies at Costco. These USA-made clothing items are made from soft USA-grown cotton. The hoodies are offered in pullover style or zip-up style.
Socks
Costco offers several sock styles for both men and women, all made in America. For the men, consider the Kirkland Signature Men's Athletic Socks in white. They're moisture wicking and feature a full cushion and smooth toe seam.
The Kirkland brand also has men's merino wool blend socks that are also moisture wicking. They come in varying shades of grey and blue.
The ladies will like the comfort of Kirkland Signature Ladies Merino Wool Blend Socks. The six-pack offers neutral colors appropriate for any season. We especially like the soft feel of the moisture-wicking fabric.
Personal Products
Costco provides many personal products made in the USA—too many to mention in one article! Here are a few of their offerings.
Hair
If you're a haircut DIY-er, consider the Wahl Deluxe Haircut Clippers with a trimmer and storage case. It also includes a beard trimmer and barber shears.
For your hair, treat yourself to n:p Beautiful Volumizing Dry Shampoo or two-pack Beach Spray. The dry shampoo is sulfate and paraben-free and the beach spray features Himalayan sea salt. Both are proudly made in America with sustainable ingredients.
Skin
Costco currently carries California Pure Naturals skin care products like organic facial oil and organic facial hydrator set. Both are made from natural ingredients and are good for all skin types.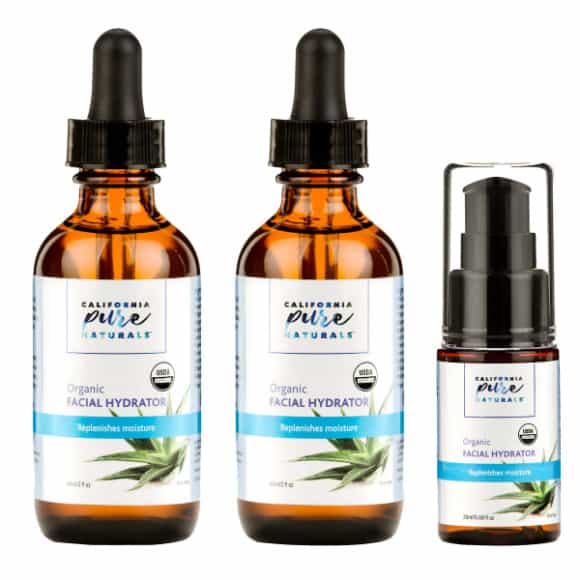 Luxury skincare brand Sara Elizabeth sells its Soft Mineral Primer at Costco. It has an SPF of 40, goes on sheer, and dries to a matte finish. It's almost half the price at Costco than other retailers.
Enjoy your Costco shopping and remember to buy USA Made!