Minnesota: also known as the land of 10,000 lakes (though in actuality, we have 11,842), potlucks, temperatures that would make a polar bear shiver, and the state where being "Minnesota Nice" is never out of style. Minnesota is also filled with incredible craftsmen dedicated to locally sourcing their products, and a hearty amount of business returning to artisanal and handmade goods as the highest standard of quality.
As a small business ourselves, we're committed to making our clothing and home line locally. We want to play our part to bring jobs and business back to Minnesota, which is why every single piece of clothing we produce is stitched by my sewers Amy, Kris, and Jan, in their homes. We are proud to be Minnesota-made, and here are a few of our other favorite products from the great Land o' Lakes.
1. Sanborn Canoe Company: Minnesotans are born and bred with a healthy appreciation for the outdoors, whether it be exploring a river in a canoe or hiking one of the Great Lakes on a beautiful summer day. Sanborn Canoe sells beautifully crafted canoe paddles, cabin accessories and home decor, and other camping gear handcrafted in their Winona, Minnesota base. Our favorite? The Minnesota Paddle, of course.
2. J.W. Hulme Co.: Minnesota leather goods company J.W. Hulme has been using artisans and locally sourced full-grain leathers to craft their travel bags, briefcases, accessories, and decor for the last hundred years, and has been recognized by publications across the country for their exceptional quality. Each bag is sourced from select leathers, sewn individually with high-caliber and unbreakable threads, and is guaranteed for a lifetime. They support "a legacy of American quality," and we couldn't agree more.
3. Scotch Tape: Can you imagine a world without Scotch tape? We really can't, actually, so it's lucky that Scotch Magic Tape is exclusively made in Hutchinson, Minnesota by Minnesota company 3M. 3M is the same company that makes Post-it notes. Essentially, Minnesota has been making life easier for America since 1902!
4. Pearson's Candy: Known for Nut Goodies, Mint Patties, and Pearson's Salted Nut Rolls, the candy company has been operating out of St. Paul, Minnesota since 1909. A Minnesota favorite, the salted nut roll combines a creamy nougat center surrounded by golden caramel and salty Virginia peanuts– the original sweet and salty snack.
5. Oh Baby! Brand clothing and home goods: I may be a bit biased on this one, but the Minnesota Love collection from Oh Baby! is the perfect way to show Minnesota pride, and everything in the collection is made by artisans in Minnesota! We use sustainable, upcycled fabrics and vintage sweaters to make every product completely different. Our string art is painstakingly made in our shop on reclaimed barnwood, and every item is designed by me. Spreading the Minnesota love, one piece at a time…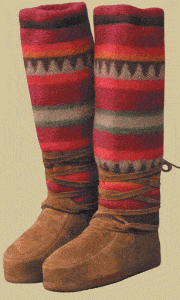 6. Steger Mukluks makes its mens and women's boots in Ely, Minnesota. They are great for everyday wear in up to to -10 Fairenheit. You can buy them in regular or wide, depending on the width of your foot. The upper part of the boots are made of wool and moosehide and the soles are made of rubber with a contour insole. I have a large calf and typically cannot wear boots that go over my calf; I can wear these though. They are warm and comfortable. These are like the made in USA version of UGGs.
7. Baby Elephant Ears: Baby Elephant Ears are sold around the world to give your baby the best possible head and neck support for cranial-spinal developmental stages–and they're manufactured in Cambridge, Minnesota. They've teamed up with Project Regina, a vocational training program for immigrant and refugee women based in Minneapolis to ethically manufacture their pillows. We're always ready to support local small businesses owned and run by women!
8. Dogwood Coffee: We're partial to a good cup of coffee, and small roaster Dogwood Coffee in South Minneapolis fits the bill exactly. Their specialty is developing relationships in the sourcing and roasting process, to find the highest-quality beans as possible while becoming part of the specialty coffee scene in Minneapolis. Luckily for non-Midwesterners, their beans are available online as well. Sip, relax, and enjoy.
9. Faribault Woolen Mill: From when the mill was founded in 1865 to this very moment, their cozy woolen blankets are made using the exact same methods down south in Faribault, Minnesota. Scarves, accessories, throws, and more are woven using energy from the nearby Cannon River and hard work from Minnesotans to create sustainable, long-lasting woolen products.
10. Excelsior Brewing Company: This microbrewery is located in historic Excelsior, Minnesota and run by some of the most experienced brewers in the state– out of an open garage where you can stop by, chat with the brewers, and grab a sip of their famed blonde ale, 'Bitteschlappe' brown ale, or Bridge Jumper IPA India pale ale.
Mary Lauer owns Oh Baby!, a magical children's store located in Edina, Minnesota. She designs and produces a line of whimsical children's clothing and home goods, all handmade in Minnesota.
Pin it, Share it, Tweet it, Pass it on to show your #USAlove!
We are welcoming guest post submissions on the topic of The Top 10 Things Made in My Home State. Contact us for submission guidelines.