I was born and raised in Michigan, then roamed around to a few other states for about 16 years before resettling just 20 minutes south of one of Michigan's borders – a border I cross every day to work in Michigan.
When I tell people I'm from Michigan, they inevitably tell me that they have family in Kalamazoo or they went to school in Ann Arbor or they know someone from Detroit. And then I have to tell them, "Well, you see, I'm not from that part of Michigan. I'm from the U.P." Then I would try to explain, using my hands to illustrate the state as all good Michiganders do, pointing out the Upper and Lower Peninsula.
You see, the whole of Michigan – all 600 plus miles it takes to drive from the western end of the U.P. to the Detroit suburbs – is home to makers. Building things seems to be in our blood, the way the water of the Great Lakes is in our souls. From the beginnings of the auto industry to the timber barons of the 1800s to the craft brewers of today, we can't resist transforming raw materials into something altogether greater.
All of this made the job of choosing just 10 products or brands pretty difficult. In fact, this list has expanded since it was first published. We couldn't stop at 10. What are your favorites that I missed?
Stuff We Love, Made in Michigan
Michigan Mittens Map Mittens
Michigan Mittens makes fun and functional USA-made products made in the Mitten State. They've taken warmth to a whole new level with these double layer "SUPERIOR" Michigan Mittens. They are made to keep you nice and toasty warm on those cold winter days with a washed rag wool outer shell and a soft acrylic liner. Sensitive to wool? These mittens have a soft acrylic liner, wrapped around the cuff so that the wool will not brush against your skin. They are 100% USA made. These Michigan made mittens are knit, hand cut, and sewn in a family owned knitting company in North Carolina and finished in Pontiac, Michigan. They are decorated, label assembled and packaged at Earth 2 Earth, a printing factory in Pontiac. These mittens are handled by no fewer than 8 American workers.
Take 25% off your Michigan Mittens order with code USALOVE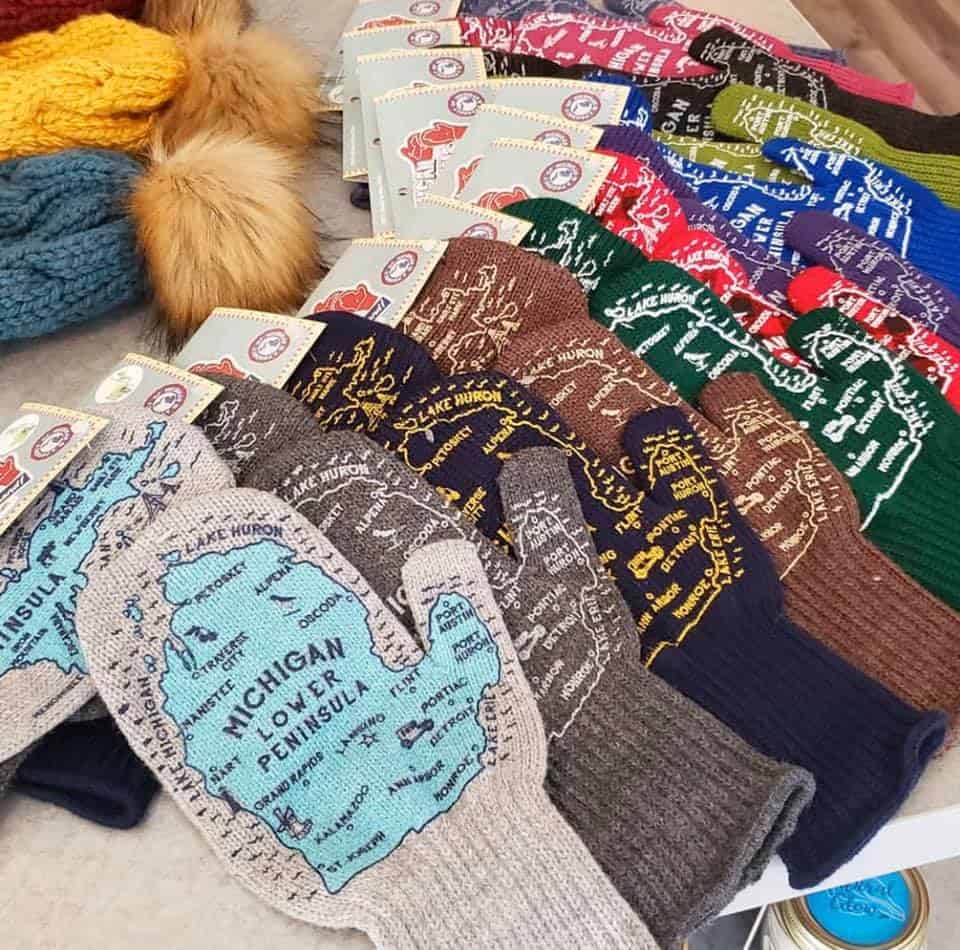 Have you visited our Made in USA Shopping District? It is the place to start your shopping when you want to find the best of American-made.
Love this list? We know you will love these lists too!
Remember to Pin this Post to Pinterest and Share!

Disclosure: This is a sponsored post which USA Love List is proud to share with you because sponsored or not, we only share stuff we love.