What Are Some USA Products That Are Made in Alabama?
The Heart of Dixie is sweet on tea, home, and products made in Alabama!
Alabama is rich in history, red clay, the Civil Rights Movement, and more. We love Alabama's southern charm, Huntsville's NASA Museum, and arguably, its football—Roll 'Tide!
All these wonderful features about this great state culminate into hard-working, industrial Americans who love the USA and want to make a difference on the manufacturing front. That's why you'll find a variety of USA-made products that come from both small business owners and massive factories.
Do you know of products made in Alabama we didn't mention?
Be sure to leave a comment and link at the bottom of this post, and we'll check it out!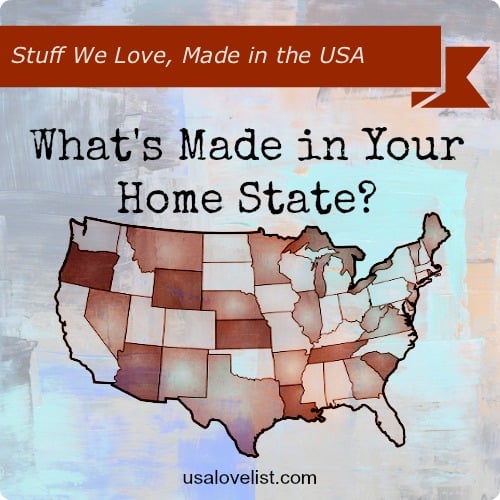 SUPPORT AMERICAN MADE. THESE POSTS HAVE TIPS THAT WILL HELP YOU DO JUST THAT.

What Does the Made in the USA Label Mean? Your Questions Answered.
Trying to Buy American? 3 Rules to Follow EVERY time you go Shopping
Ask your favorite stores to help you Buy American
Let's buy American made gifts. We've got all the good ideas.
How to Avoid Tariffs: Buy American! Start Here


Have you visited our Made in USA Shopping District? It is the place to start your shopping when you want to find the best of American-made.
Check out these other great articles!
Made in USA Towels: The Ultimate Source List
Made in USA Comforters and Duvets: A Source Guide
Sheets Made in USA: The Ultimate Source List
Leather Handbags Made in USA: Must See Brands Source List

Pin this list to save it for later!