I love me some pumpkin spice as much as the next guy. Are you fixated on Pumpkin Spice this time of year? Yep, us too. Stock up with this list of American Made pumpkin spice products you haven't met yet.al. I like pumpkin spice products even better when they are American made so I can trust what's in them. Today I'm sharing my favorites.
Who says pumpkin spice should only go in lattes? Some of the foods, and beauty items, I've seen are quite crazy when it goes to adding these seasonal spices. Pumpkin spice gum. Pumpkin spice chips. Pumpkin spice cat litter?! Those might be outlandish, but if you love a pumpkin spice latte this time of year, all of these American made nicely pumpkin spiced products are worth trying.
Pumpkin Spice Products You'll Love: All Made in the USA
Ready for more pumpkin goodness?
Don't miss our favorite pumpkin recipes found in the articles below:
What are your favorite pumpkin spice items for Fall? Let us know in the comments section.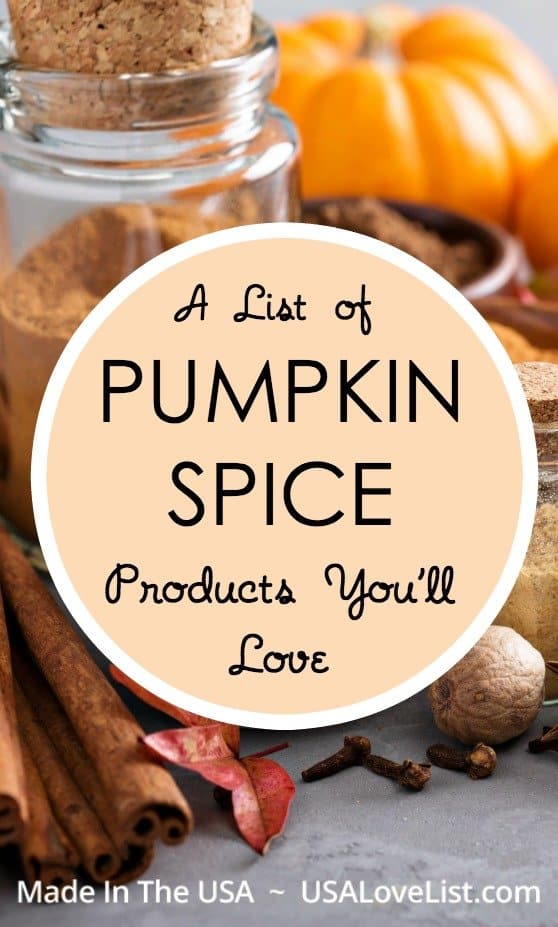 LOVE THIS LIST?
Honestly, you're going to love these too:
Made in USA Kitchenware: The Ultimate Source List
American Made Appliances You Can Trust
Homemade White Bread Recipe using a KitchenAid Stand Mixer
American Made Cast Iron Recipes We Love