Wrangler® jeans have been synonymous with American cowboys and rodeos since the 1940s. Their jeans and clothing items are still popular today and can be found in big box stores across the country, but are Wrangler® jeans made in the USA? USA Love List readers have asked and here is the answer.
Are Wrangler Jeans Made in USA?
The Wrangler® jeans that you will find on the shelves of popular department stores like Walmart and Kohls are not American made. However, Wrangler® recognizes the importance of American farms and supports American farmers and manufacturing with their Rooted Collection™ of jeans and T-shirts that are available for purchase via their website.
Wrangler Rooted Collection™: Wrangler Jeans Grown and Sewn in the USA
In 2019 Wrangler introduced the Rooted Collection™ to show commitment to the company's goal of 100% sustainable cotton usage by 2025. The Wrangler Rooted Collection™ features jeans made from 100% sustainable cotton grown from farms in Alabama, California, North Carolina, and Texas.
In March of 2022, Wrangler announced that it is adding new styles of jeans and T-shirts to the Rooted Collection that are also cut and sewn in the USA.
Below we have listed Wrangler's made in USA jeans for men and for women.
Have you visited our Made in USA Shopping District? It is the place to start your shopping when you want to find the best of American-made.
SUPPORT AMERICAN MADE. THESE POSTS HAVE TIPS THAT WILL HELP YOU DO JUST THAT.

What Does the Made in the USA Label Mean? Your Questions Answered.
Trying to Buy American? 3 Rules to Follow EVERY time you go Shopping
Ask your favorite stores to help you Buy American
Let's buy American made gifts. We've got all the good ideas.
How to Avoid Tariffs: Buy American! Start Here


Don't Miss These Popular Made in USA Lists!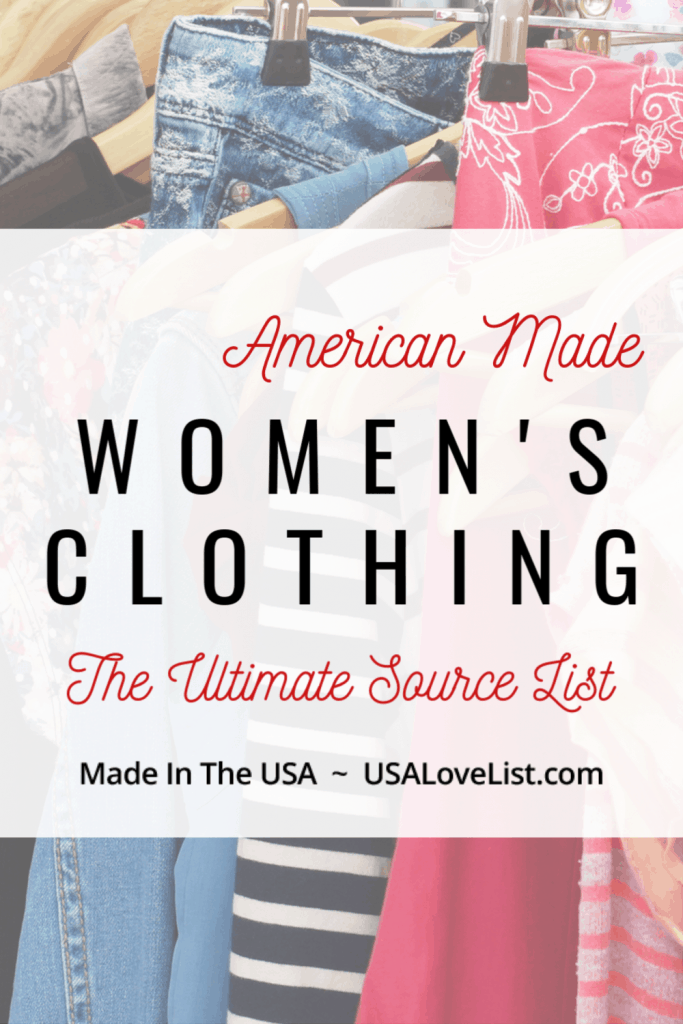 Pin this list to save it for later!
Pin this list to save it for later!