At USA Love List, we only share things we love, and Knock Out! REALLY is a brand we love. Words really can't express how much I appreciate the utility and functionally of Knock Out! underwear.
Although these undergarments may appear to be like others you've seen before, they are far from it. Knock Out!'s American made wicking underwear are made with a patent pending fabric, No Trace, which eliminates odor and sweat all day. My personal favorite are the Smart Panties Lacy Thong.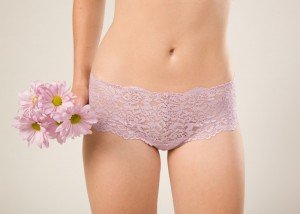 Don't forget these four tips for staying dry, down there, during summer's heat:
Wear natural and loose fitting fabrics, like cotton, that let your skin breathe.
Don't stay in wet bathing suits or workout clothing for long – you want to make sure excess moisture from these types of clothing isn't harboring bacteria.
Eat yogurt or try a probiotic  that contains live cultures of lactobacillus acidophilus or "friendly" bacteria.
Skip the panty liner – you certainly won't need one when you're wearing Knock out! panties.
THE GIVEAWAY
Knock Out! is offering one lucky USA Love List reader $200 to shop for anything they'd like from Knock Out!'s collection. You already know what I would choose, but tell us what you'd want to win in the comments section. There are a variety of entry options including opportunities for multiple daily entries. Good luck!
Click the +1 button for further instructions on each entry. This giveaway will close at midnight on Thursday, August 14  The winner will be randomly selected, verified for correct entry participation, and notified by email.
If you've already entered one contest on USA Love List, entering another will be even easier. Visit our Giveaways Page to find out about other active offers to join.
Disclosure: This is a sponsored post which USA Love List is proud to share with you because, sponsored or not, we only share stuff we love.
Image credit: Knock Out!