Here at USA Love list we get a lot of emails from people looking to purchase specific American made products. As the temperatures have been dropping, more and more readers have been writing in for recommendations on the best electric blankets made in the USA.
ARE THERE ANY ELECTRIC BLANKETS MADE IN THE USA?
Unfortunately, there are currently no electric blanket manufacturers in the United States. This is because the wiring and components needed to make electric blankets are all made overseas. We do, however, have some American made alternatives to suggest.
WE FOUND THESE AMERICAN MADE ELECTRIC BLANKET ALTERNATIVES
So there are no electric blankets made in the USA, but that doesn't mean you have to freeze. We found many American made options that will keep you warm and cozy on a cold night.
Do you have a favorite American made electric blanket alternative that we missed? Let us know in the comments below, and we can add it to this list! We update this post often and we will always on the hunt for an American made electric blanket manufacturer!
American Made Blankets
Unlike finding a made in USA electric blanket, the search for American made blankets is a lot easier! We created a source list of American made blankets that contains at least 20 blanket suggestions. This list contains throw blankets, weighted blankets, knit blankets, baby blankets, and more.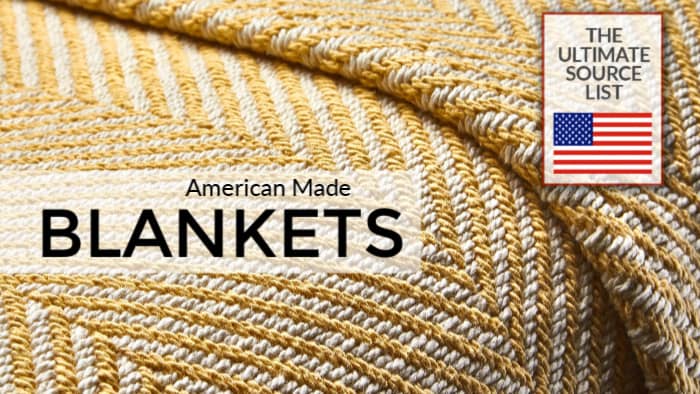 American Made Comforters and Duvets
Other items that is easier to find than made in USA electric blankets are American made comforters and duvets. If you are looking for a bed covering that is heavier than a blanket, or for a comforter to complete your made in USA bedding set, than our American Made Duvets & Comforters Ultimate Source List is worth checking out.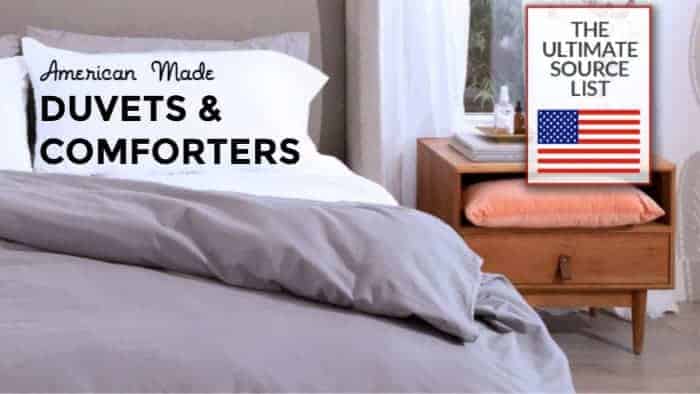 Don't Miss our Other American Made Bedding Lists
Have you visited our Made in USA Shopping District? It is the place to start your shopping when you want to find the best of American-made.
Love this list? We know you will love these lists too!

Pin this list to save it for later!