One thing I've learned over the years with bedding is that investing in a good comforter or duvet is very important. A well made and well cared for comforter will last for years. This I learned after buying several cheap and cheaply made comforters for myself and my kids. If you are on the hunt for a new comforter or looking for a duvet to give as a wedding, birthday, or holiday gift, then this is the place to start. We have found made in the USA comforters, duvets, and even covers, that are of high quality and constructed to last.
Made in USA Comforters and Duvets: The Source List
Don't see your favorite American made comforter or duvet company on the list? Leave us a note in the comments and we will be sure to add it to our list!
Don't miss our other American made bedding source lists:
Have you visited our Made in USA Shopping District? It is the place to start your shopping when you want to find the best of American-made.
Love this list? We know you will love these lists too!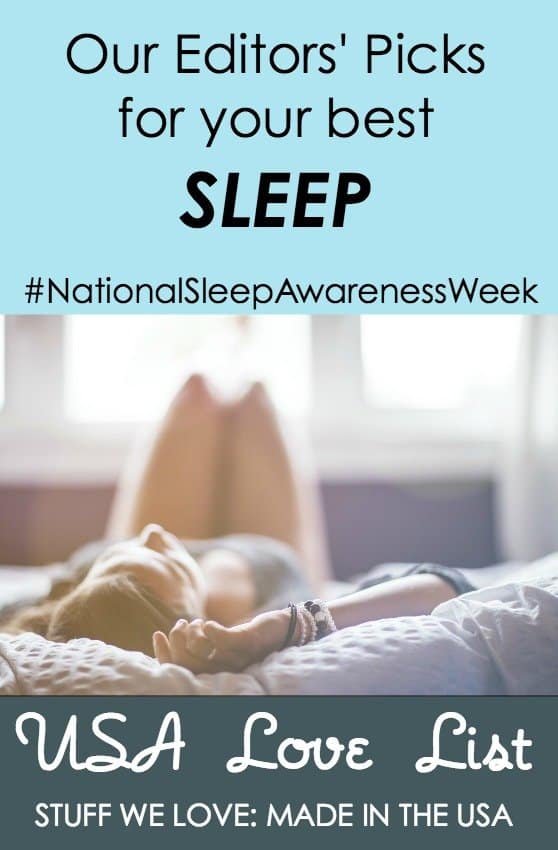 Pin this list to save it for later!
Pin this list to save it for later!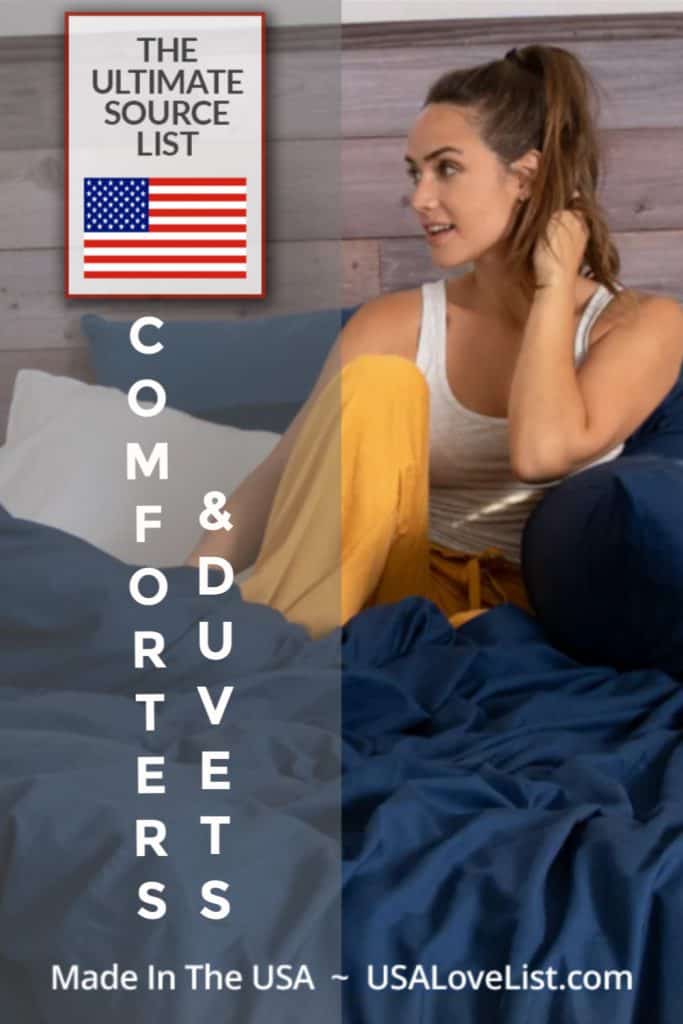 SUPPORT AMERICAN MADE. THESE POSTS HAVE TIPS THAT WILL HELP YOU DO JUST THAT.

What Does the Made in the USA Label Mean? Your Questions Answered.
Trying to Buy American? 3 Rules to Follow EVERY time you go Shopping
Ask your favorite stores to help you Buy American
Let's buy American made gifts. We've got all the good ideas.
How to Avoid Tariffs: Buy American! Start Here