Levi's were introduced as functional work pants in the 1870s. What made Levi's different from the traditional work pants of the time were the metal rivets that held the denim work pants together. Today, Levi Strauss is one the most iconic brands in American fashion….but are Levi's made in the USA?
ARE LEVI'S MADE IN THE USA?
The first Levi Strauss manufacturing facility opened in San Francisco, California in 1873. In the early 1980s, the Levi Strauss company had 63 manufacturing plants in the USA. In 2002, six of the last remaining eight facilities in the USA were closed. The last Levi Strauss factories, which were both located in San Antonio, Texas, closed their doors in 2003. The company sourced out production of a limited edition American-made line to a local denim factory for a brief time in the 2010s. Currently, there are no Levi clothing items manufactured in the USA.
The demand for cheap and mass produced clothing has led to the outsourcing of Levi's.
---
SUPPORT AMERICAN MADE. THESE POSTS HAVE TIPS THAT WILL HELP YOU DO JUST THAT.

What Does the Made in the USA Label Mean? Your Questions Answered.
Trying to Buy American? 3 Rules to Follow EVERY time you go Shopping
Ask your favorite stores to help you Buy American
Let's buy American made gifts. We've got all the good ideas.
How to Avoid Tariffs: Buy American! Start Here


---
Love this list? We know you will love these lists too!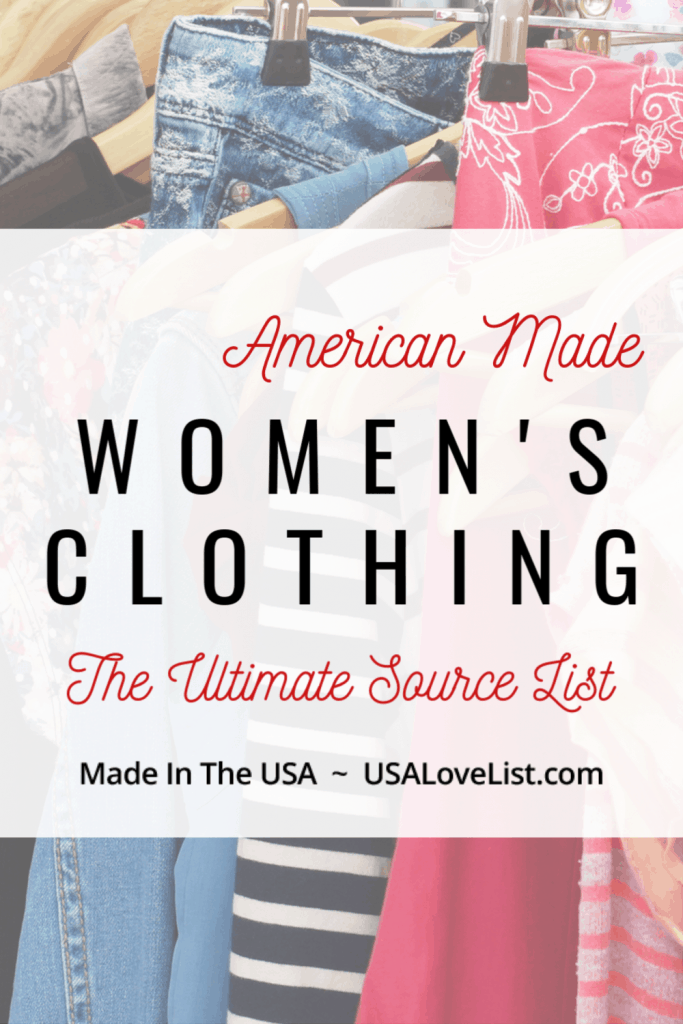 Pin this list to save it for later!
Pin this list to save it for later!