What Are Some Made in the USA Products Manufactured in Illinois?
Welcome to the Land of Lincoln, where some of our favorite things are made in Illinois!
When people think of Illinois, oftentimes their first mental image is one of two things: Chicago, or the Fighting Illini.
In reality, there's so much more to enjoy in this great state. Illinois offers natural beauty, agriculture, industry, and more.
It was easy for USA Love List to write a feature on this Midwestern state because we own most of these products! Whether you're looking for an item made in the USA or something specific to Illinois because of your loyalty to the state, most likely you'll find it right here.
We have tools, eyewear, grills, and more. Keep reading to discover YOUR favorite things made in Illinois!
Do you know of products made in Illinois we didn't mention?
Be sure to leave a comment and link at the bottom of this post, and we'll check it out!
Don't see your favorite product that's made in Illinois? Leave a comment below!
We are welcoming guest post submissions on the topic of The Top 10 Things Made in My Home State. Contact us for submission guidelines.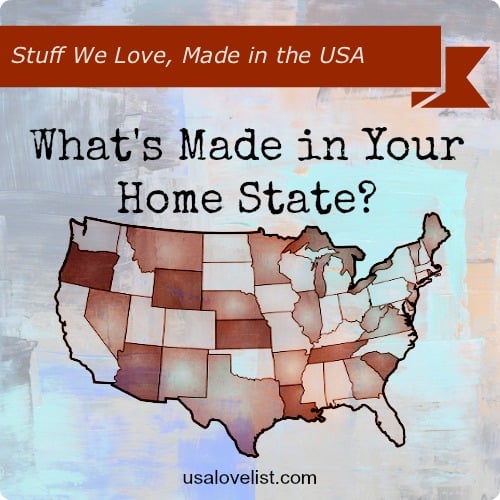 SUPPORT AMERICAN MADE. THESE POSTS HAVE TIPS THAT WILL HELP YOU DO JUST THAT.

What Does the Made in the USA Label Mean? Your Questions Answered.
Trying to Buy American? 3 Rules to Follow EVERY time you go Shopping
Ask your favorite stores to help you Buy American
Let's buy American made gifts. We've got all the good ideas.
How to Avoid Tariffs: Buy American! Start Here


Have you visited our Made in USA Shopping District? It is the place to start your shopping when you want to find the best of American-made.

Pin this list to save it for later!